Last updated
Best Martingale Dog Collars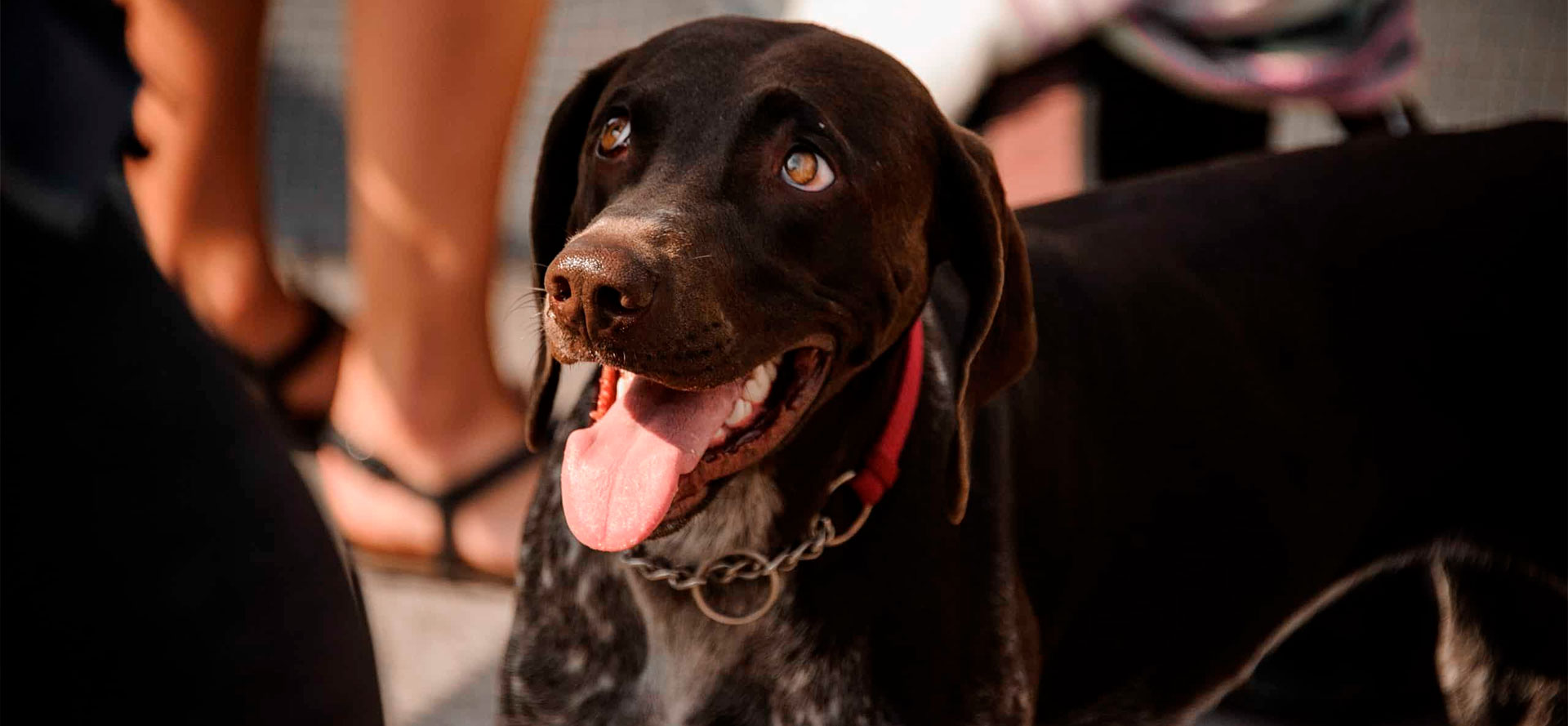 Being a dog owner is not an easy task. Keeping them safe and protected remains one of the top priorities for every pet owner. From taking care of the pet-supplies to providing a comfortable dog-house, if you are a dog owner you know how much effort it requires. And to keep the dogs away from straying around the neighborhood and unruly behaviors, people use different types of dog collars to keep them under control and safe. Dog collars have been in use for centuries to keep the dogs under leash and for training purposes. Although there are different types of dog collars in the market, the martingale collar is most widely used.
Best Martingale Dog Collars in 2023
Products
Information
Price

Breed size:

Medium breeds

Neck size:

14 to 17 inches

Recommended pet weight:

35 to 50 pounds

Check Price

Closure type:

Quick release

Neck size:

13 to 20 inches

Check Price

Neck size:

14 to 20 inches

Check Price

Breed size:

Medium breeds

Neck size:

15 to 21 inches

Check Price

Breed size:

Extra small & Toy breeds

Neck size:

10 to 14 inches

Recommended pet weight:

15 to 30 pounds

Check Price

Breed size:

Medium breeds, large breeds

Neck size:

16 to 19 inches

Check Price

Neck size:

16 to 21 inches

Features:

Reflective, Training

Recommended pet weight:

50 to 70 pounds

Check Price

Breed size:

Medium breeds

Neck size:

14 to 20 inches

Check Price

Breed size:

Medium breeds

Neck size:

15 to 21 inches

Check Price

Neck size:

18 to 25 inches

Recommended pet weight:

55 to 75 pounds

Check Price
View all Martingale Dog Collars
What are Martingale Collars for Dog?
Martingale dog collars were originally created to keep the hunting dogs (sighthounds) under control. Mainly because a hound's head is smaller than its neck, thus they could easily slip out of a rectangular collar. Many dog owners today use martingale collars to keep the dogs safe and also under control. However, they remain more popular among owners of greyhounds, whippets, Salukis, and other slim-headed breeds.
What makes martingale different from other collars? Martingale dog collar enables the dog owners to have more control over the animal without the choking effect of a slip collar. It is slightly different from most other collars. Martingale tightens when a dog pulls and loosens when he stops, meaning it only tightens when it needs to be. The dog owners prefer using martingale collars while walking on the streets or in a park.
A martingale collar consists of two loops. One that goes around the neck of the dog and the second that is attached with the larger loop. Both loops provide control over the dog through tightening and loosening when needed. The collar portion is usually made of fabric, nylon, or leather. The tightening portion can either of nylon, fabric, or chain.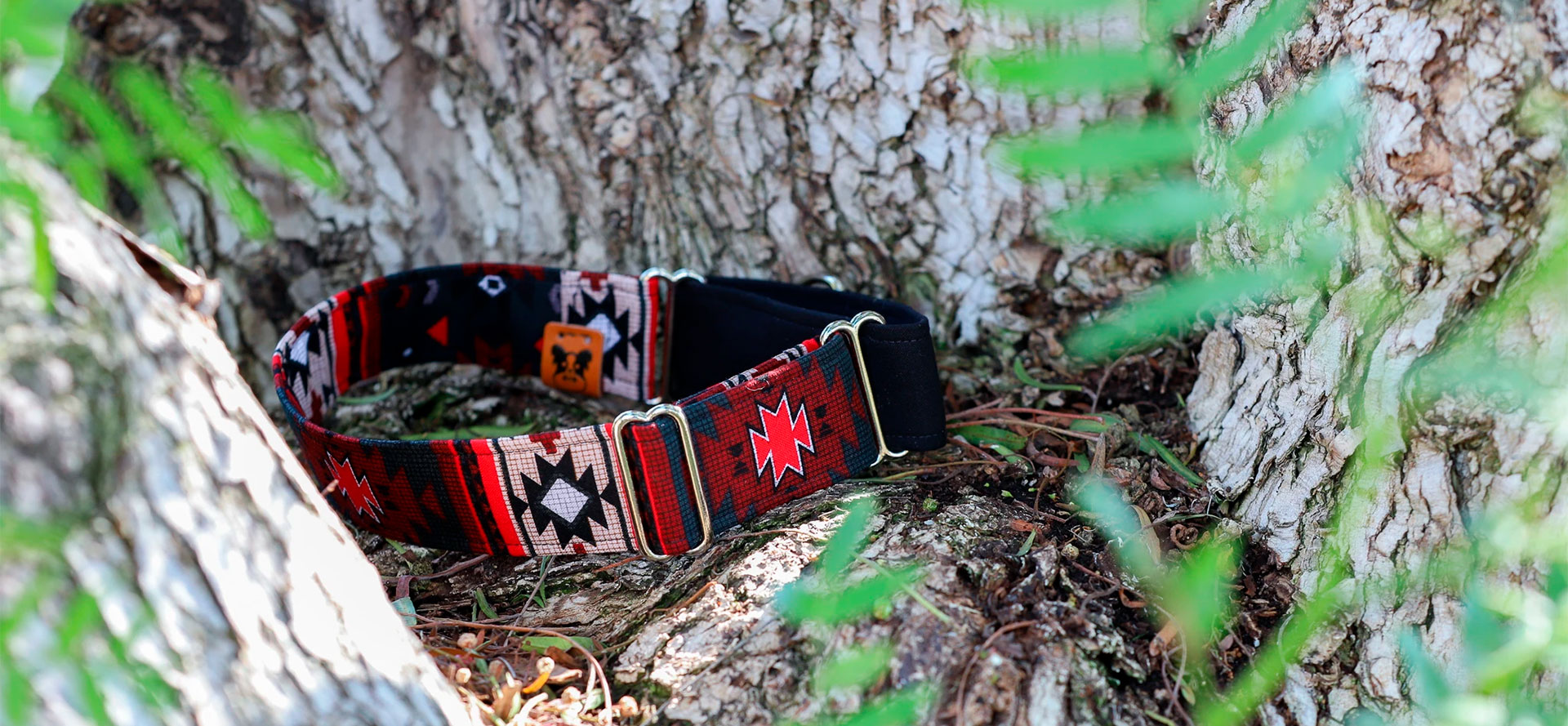 Types
There are different types of specialized martingale collars made up of different materials. You can choose from a variety of options including personalized martingale dog collars, leather martingale dog collars, embroidered martingale collars, and reflective martingale dog collars. However, the choice of your martingale collar should be based upon the following considerations:
Strength of your dog:

For strong dogs like Great Dane or Doberman choose a slip over martingale collar and a snap buckle with an added security measure.

Tightening: Martingale collars should be comfortable for your dog and it should tighten smoothly and evenly around the dog's neck.
Material:

Choose a martingale collar that is made up of durable materials.
More choices available
Now let's have a look at some of the best martingale collars and their usage in more detail.
Nylon Martingale Collar:

Nylon collars are one of the most popular and widely used forms of martingale collars. It looks similar to any nylon dog collar consisting of an adjustable loop that attaches to a leash. Unlike choke chains, nylon martingale collar tightens when the dog pulls but stops at a certain point thus reducing the danger of choking.

Half Check Dog Collar:

As the name suggests, a half check collar is composed of a half nylon martingale collar and a metal choke chain. They are widely used by dog trainers who need a little extra durability and correction for stronger dogs. The sound of a metal chain works as a reminder for a dog to correct their unwanted behaviors. Along with that, it is also very easy to put on and take it off. Ensure that you use a correct size half check collar so your dog doesn't slip out of his/her collar. They are also a great choice if your dog has a lot of hair as this collar will lay looser when there is no pressure attached to it, which means a no-collar mark on the coat.

Extended Width Martingale Collars:

Martingale collars are available in various sizes and widths. The width starts from 1 inch and can go up depending on the dog's breed. Dogs with slim heads like greyhounds will benefit from little extra wider collars that are more comfortable and safer for these types of dogs.

Buckled Martingale Collars:

Buckled collars work best for dogs that don't like putting their heads through collars. One can easily snap on and snap off a buckled collar and that makes it a perfect fit for dogs having large heads or tend to be skittish.

Reflective martingale collars:

Perfect choice for a night walk with your dog. Reflective collars use an ultra-safe design that lets you remain in full control of dogs that always try to slip out of their collars. On top of that, your dog remains visible even in darker nights or dim-light conditions. Also, reflective martingale collars are available in a variety of collars.

Leather or rolled leather martingale collars: If you want a stylish yet sturdy and comfortable dog collar then a leather collar should perhaps be your choice. It combines the functionality of a martingale collar with the design and comfort that leather martingale collars are known for. Use it for training or as an everyday collar, this is a much better choice than choke or prong collars. The padded leather at the bottom lets you control your dog's behaviors while still ensuring the dog's safety and comfort.
Embroidered collars: Embroidered collars are in fashion. Mostly made up of soft but durable nylon, this is perfect for outing and keeping your dog on the leash. It also comes in a variety of colors along with the option of imprinting your dog's name and phone number if you wish to.
Quick-release martingale collars: Quick release collars can be one of the best choices to train your dogs. Trainers and vets often recommend this type of martingale collar as it works as a correction collar. The best part is that this collar can put on or removed from your dog's head without adjusting the length. If you are a new owner and wants to train your dog, then a quick release martingale collar can be a perfect choice for your dog.
Personalized collars:

You can also customize a martingale collar as per your choice of color, fabric, and other fittings and make it a personal statement while you roam around the city with your dog. These personalized martingale collars come in a variety of vibrant colors and several art icons to choose from.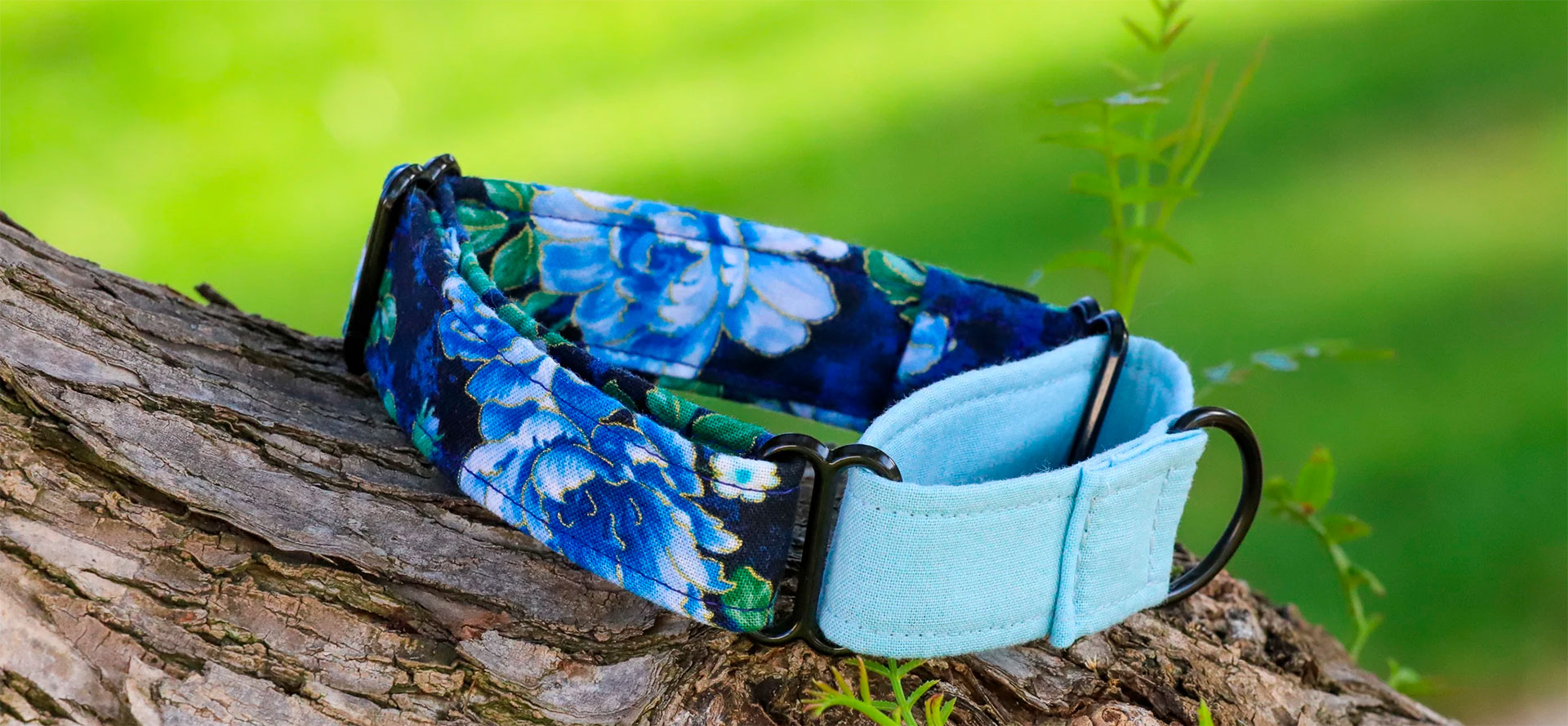 Conclusions
These are some of the best forms of martingale collars available in the market. These collars are super easy to use as any other traditional collar. However, ensure that your choice of a martingale collar is the right type of collar for your dog and fits perfectly to his or her neck. The standard nylon collars need to be just slipped over your dog's head. Buckled collars are even easier to put on and take it off when needed. Whatever type of martingale collar you choose, they will probably have the same functions: the collar will tighten when the dog pulls and loosens up when dogs are in relaxation mode.
When used properly with the right care, martingale collars are safe to use on most dog breeds. However, the above-mentioned collars shouldn't be used on certain dog-types, especially small puppies. Also, avoid using martingale collars on dogs facing breathing issues or any other respiratory problems.
In the end, for any dog owner who is looking to train and discipline their dogs, there is no better choice than a martingale dog collar. The martingale makes it hard for a dog to slip free and on top of that, they are gentler than traditional choke or prong collars.
Choose Martingale Dog Collar now
FAQ
What is a martingale dog collar?
Martingale dog collar is a type of collar for a dog with greater dog control than a standard flat dog collar. It also prevents slipping out of the dog. The third of its length is more minor with a fabric D-ring attachment.
How to put on a martingale dog collar
Slide the martingale collar for a dog over your pet's neck. If your dog has a large head, you'll have to loosen up the collar. When it is in a good position, tighten it.
What is the purpose of a martingale dog collar?
Martingale collar for dogs is primarily used in training. If your pet pulls, the collar tightens to some extent without choking the dog. Besides exercise, the collar helps in controlling your pet and keeping it safe, especially on walks.
Can a dog slip out of a martingale collar?
Martingale collars may slip out of the small-headed dog types. To prevent this, you can get a No-Slip Martingale dog collar for dogs. This one won't slip out, no matter the size of your dog's neck.
Can my dog wear a martingale collar all the time?
No. Due to the tightening purpose of martingale dog collars, the collar may choke your dog, especially if you leave it unattended. Therefore, it should not be put on all the period.
Tags: pet supplies, dog grinding teeth, heavy duty dog door, chew proof retractable dog leash, best dry cat food, no pull harness for small dogs, good puppy food, interactive toys for cats, average dog weight, dog shock collar training