Kate McGahan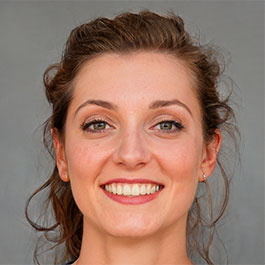 My name is Kate McGahan, and I'm in Sydney, Australia. I'm a writer with over 9 years of experience. My main line of work is writing for the medical and pet industry. I write with the sole purpose of helping raise awareness of certain pet products, supplements, and health conditions.
I recently hit 30, and in this new decade, I hope to achieve more with my writing and helping as many pet owners worldwide become better parents. In my downtime, I love to relax with a soothing tea and a good non-fiction book.
Similarly, I love writing poems, short stories, paddleboarding, running along the beach, and curling up with my sphinx Rio on the couch. I love to unwind, exercise, and be around the sea. If you were to ask my friends how you'd describe me, they'd probably say chilled, athletic, and creative.
Professional Practice, Experience, and Interests
Growing up, I'd spend a lot of time at my uncle's and aunty's place in the outback. While many wild animals were there, I'd observed my family's neighbors who treated pets differently from those in the city. Back then, I didn't know I'd turn into a writer or write about pets either. However, as I got older, more friends started to own various types of pets, and I became fascinated.
Later on, I decided to stick with my passion for creativity and gained a joint honors degree in English language and literature from the University of Sydney. I later got my master's in veterinary medicine so I could combine my passions. I am an avid reader with an interest in animal psychology and biology. During my research days, my thesis focused on animal rehabilitation behaviors from the shelter to the home.
Over the years, I underwent paid jobs for industries outside the veterinary sector. However, I kept actively writing on my blog and others about animals. I also got my work published in many notable pet lifestyle magazines.
When I'm not writing or undergoing my hobbies, I volunteer at my local animal shelter. Here I spend my time grooming, feeding, and playing with the animals which are yet to be rehomed. This has added to my knowledge and extended my empathy for pet owners allowing me to portray it in my writing. Sometimes I also attend lectures by veterinarians to update my medical knowledge of animals.
Conclusion
Pets can enrichen our lives so much, alleviate depression and make it more enjoyable. As a writer, I endeavor to bridge the gap between new pet owners and experienced ones to help broaden their understanding and make their pets happier. As soon as I learn anything new regarding pet health and care, it's my mission to share it with you.