Best Dog Halloween Costumes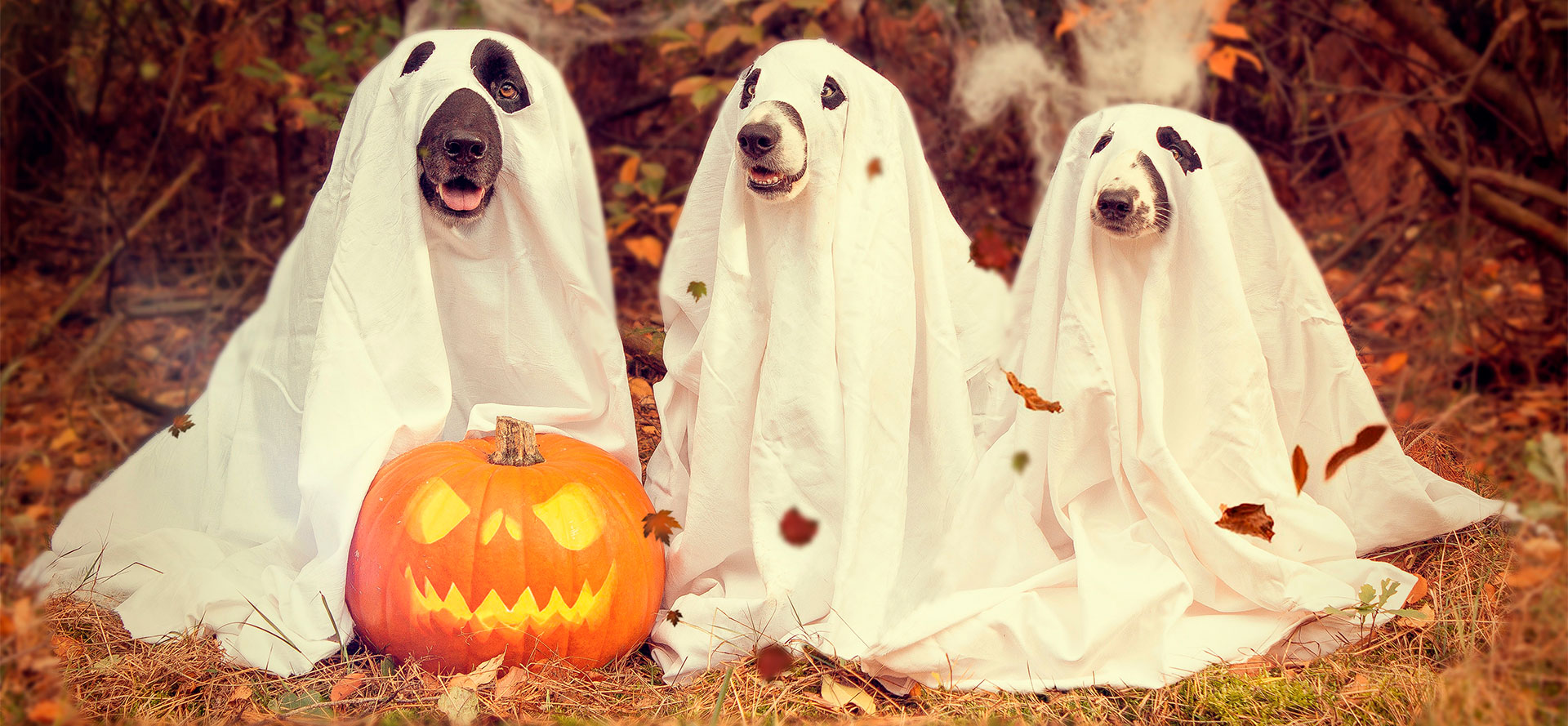 One thing every true dog lover would agree on is that dogs should never be left out on anything. Pets bring more life to any party or event they find themselves in and this includes the night of horrors, Halloween! As you shop for the most nerve-triggering Halloween costume for yourself, don't forget to get Fido one too. Every dog and the owner should be a team when they walk out the door. Be it a trick or treat, let Fido in on it. Asides from pleasing your furry friend, you're also giving a chance for socialization. You make new friends and it makes new friends, what could be better than that?!
If you want ideas on the best dog Halloween costume, you're in the right place. Halloween costumes for dogs have become a thing with more pet owners opening their eyes to the beauty of it every day, thus increasing their demand. We will now discuss the different types of Halloween costumes for dogs. This will help you come up with the most interesting ideas to have your Fido ready for the night. The different types below address all types of dogs, so rest assured that once you're done reading this article, you'll have more insight on the best dog Halloween costumes. Remember to read to the end to see the bonus tip that is sure to excite your pet!
Types of Dog Halloween Costumes
You should want a dog Halloween costume that looks custom-designed for your four-legged friend. Just as much thought should go into getting a dog costume as would go into getting one for yourself. Now, take a look at the different types of unique Halloween costumes for dogs out there.
Costumes for Large Dogs
If you're an owner of large dogs, you're not left out from being able to have fun with your pet on Halloween. You have a world of options when it comes to Halloween costumes for big dogs, giving you more than enough room for creativity. Large breed Halloween costumes can go all the way around the body or one that covers only a section; there's no exact rulebook to follow and that's the beauty of Halloween. However, remember that Halloween costumes for large dogs should be designed to give your dog breathing space. For the smaller dogs, it's easier for any costume to be comfortable. In terms of theme, it's up to your imagination what your dog looks like on Halloween.
It could a pet version of the costume you're putting on or a costume of a TV character that excites the dog. Whatever large dog Halloween costumes you pick, remember to prioritize the occasion and the message that you want to get across above all else. You'll want to put those huge canines to good use and excite as many people as you can. Big dog Halloween costumes are designed to allow your dog to have all the fun in the world, socializing with other dogs, and run chills down the spines of humans.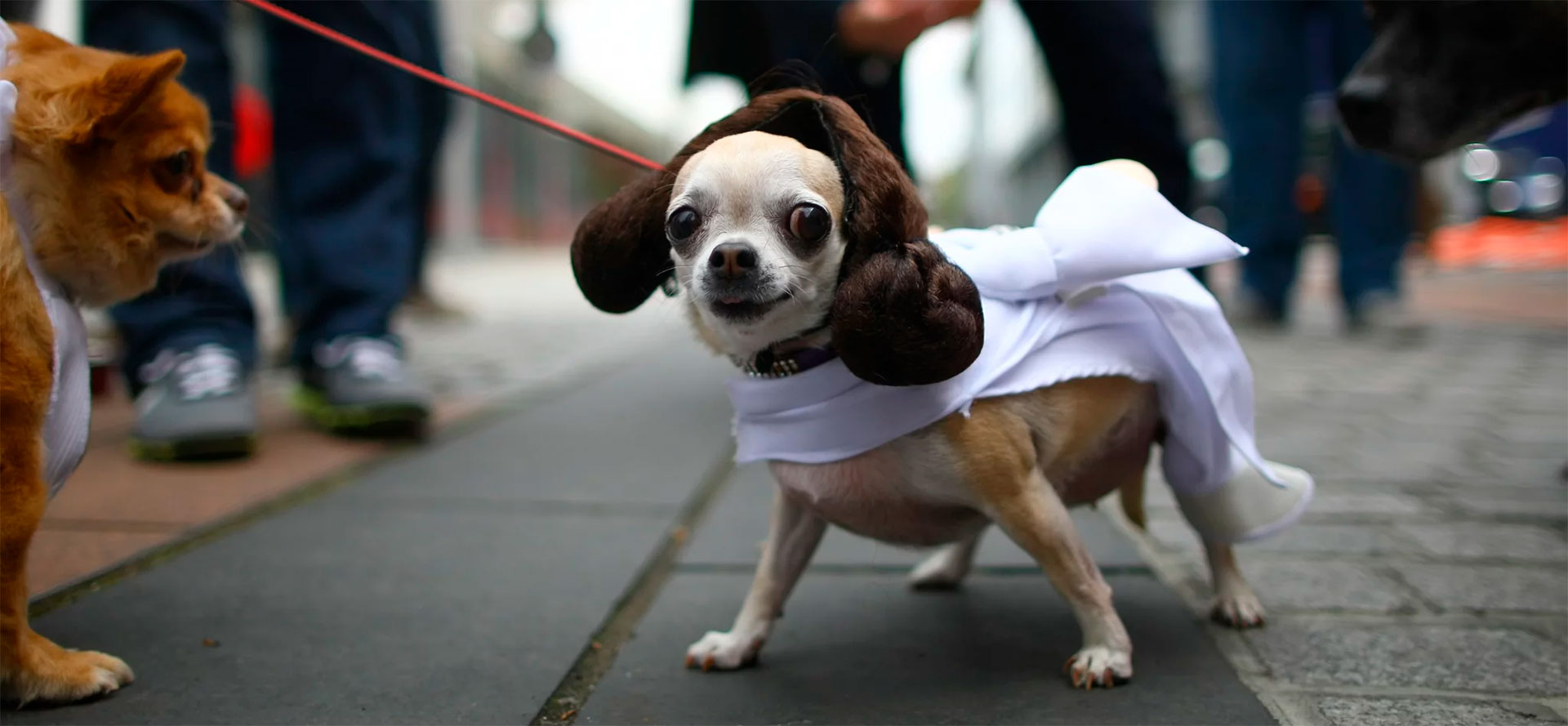 Medium-sized
That defined line between large and small dogs is also catered for. The medium-sized dogs also have a place on Halloween and if you happen to be the owner of one, know that you already have a partner to spice up your Halloween. Measurement is important when costuming and you want to make sure that the medium-sized Halloween costumes you purchase are designed for medium-sized dogs.
These costumes save your dog from mobility issues and help maximize the fun. In terms of character, it's up to your imagination. There's a wide array of medium-sized dog Halloween costumes that bring any character or your choice to life. You should take note of what characters triggers the tail of your Fido to make it that much more memorable for it. How about a known character? How about an edit of its natural features? Or maybe even the four-legged version of what you're putting on. There are medium-sized Halloween costumes that make your dog resemble anything, find the right one for you and your dog.
Costumes for Small Dogs
Now, we shift our focus to the small dog Halloween costume. Your cute bundles of joy can be as scary as the owner can imagine. Don't mistake the cuteness overload for meekness, Halloween is for all and therefore all can look like they were made for the event. In the case of small dogs, you need to pay special attention to the message you're looking to get across. The best small dog Halloween costumes complement the small size of your dog to amplify whatever character you choose. For instance, if you're going for a character that's less cunning and more generically scary, you want a costume that in a way, makes your dog seem bigger than it is.
If you want a serious outlook to deliver that real scare, you'll want to go for costumes that cover that cute little face conveniently. This covering must reveal the beast that no one knew was there. However, if you're a bigger fan of non-scary costumes, that's not a problem. It's really up to you and your dog and how much of a good time you both have. Irrespective of the message, remember that your dog should feel comfortable in the costume with enough aeration to feel cool and breathe with ease. That may seem like an obvious precaution but it never hurts to say it, does it?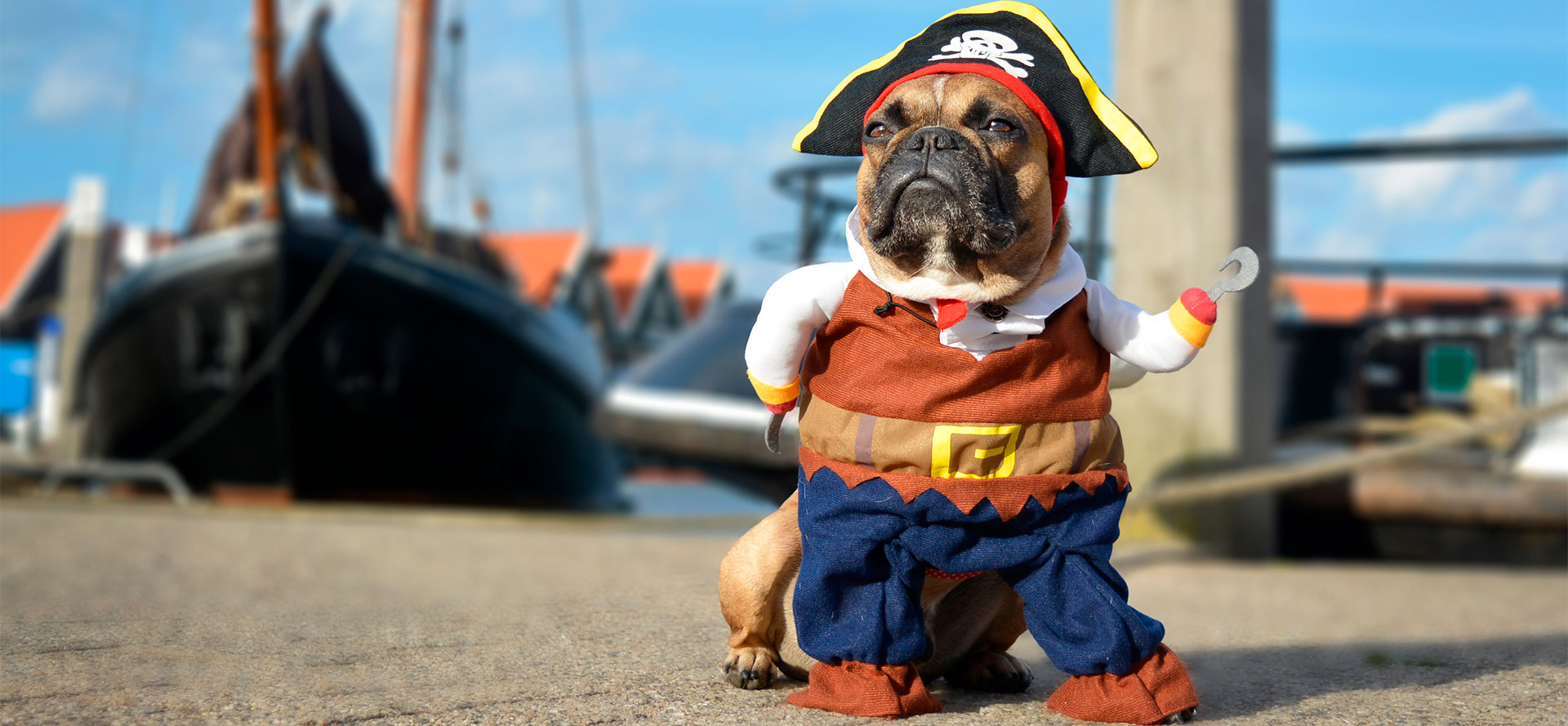 Puppy Halloween Costumes
Yes, Halloween costumes for puppies are a real thing. You know you can't leave the littlest ones at home while you go out to have fun on Halloween night! It's just not the parent-y thing to do. It's best to introduce dogs to the world as early as possible. It helps with their development in the long run and how well they socialize with other dogs. Luckily, there is no shortage of cute puppy Halloween costumes in the world today. In terms of what style to go for, you have a huge advantage because there's hardly anything that doesn't look good on pups.
However, if you only have puppies, you want to get Halloween costumes for puppies for the moment but also prepare for the future by getting larger size costumes. By the time your puppy wields the costume, it'll likely be a classic. There's a way puppies know when their owners are pleased so making yourself happy by doing something as amazing as preserving a classic for your pup ultimately makes your pup happy.
Irrespective of what approach you finally decide to go with as regards puppy Halloween costumes, know that what matters is the quality time you'll be spending together. With that said, remember that a good puppy Halloween costume will always remain cool and cozy for your furry friend so you can both have a blast of a night!
Conclusion
If you'll trick or treat, you might as well do it right. It's not enough to have yourself all kit up for the night, you need to have your furry friend part of the event as well. This is the only way to ensure maximum fun and excitement for both yourself and your Fido. Reading articles like this is an investment in yourself and your pet. Now, you'll be able to assess your dog to know what type of Halloween costume will work best for you both. Now, here's a summary of everything that was discussed above. See it as a sort of recap on what you should have learned from the article.
Halloween is centered around the costumes we wear and the characters we choose to assume, it shouldn't be any different for dogs. This is why there is a world of options for you to pick from when considering Halloween costumes for dogs. There are different types of Dog Halloween costumes that combine to cater to any and every dog you may have. They include:
Halloween costumes for large dogs;
Medium-sized dog Halloween costumes;
Small dog Halloween costumes;
Puppy Halloween Costumes.
So, irrespective of the breed and size of the dog that you parent, you can rest assured it will have its costumes to keep its Halloween as spooky as yours. We'll wrap it up here! If you've read it this far, you must now know or at least have an idea of what Halloween should look like for your four-legged friend. If you don't, you'll be forgiven as long as you find a way to make sure your dog is costumed for Halloween night. One final tip to make it super easy to pick a Halloween costume for dogs: you can never go wrong with a Chucky dog costume.
Tags: pet foods supplies, scratchy ramp for cats, dog collars for training, limited ingredient dog foods, best dog cone, modern cat tree, double dog carrier, best automatic cat feeder, what is a martingale dog collar, dog leash types