Best Dog Bandanas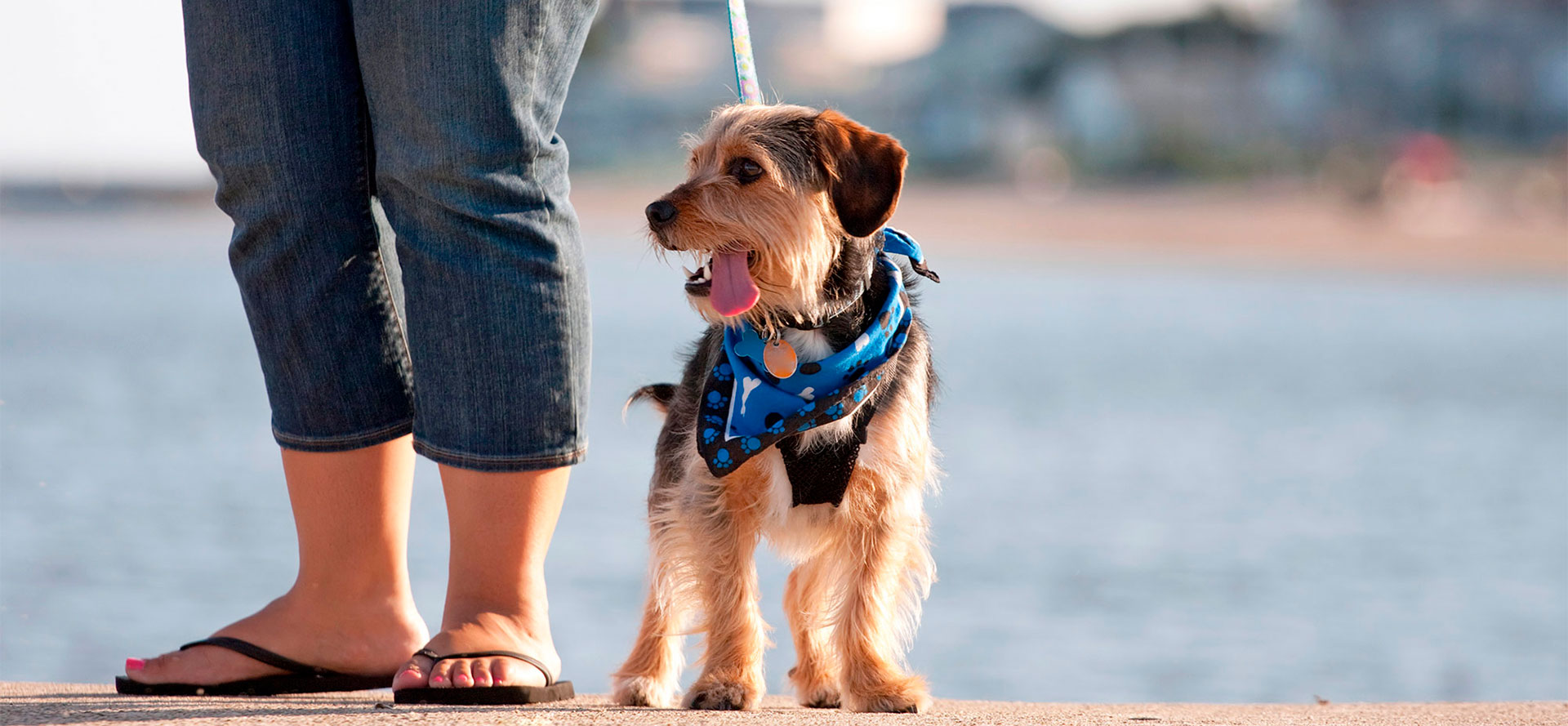 Dogs are one of the best animals out there and possibly one of the top pets to have in your home. We say this because they have quirky personalities, they're devoted to their owners, and in general, are great to be around. If you own a dog, we're sure you'll agree with us on all of the above. But, because we can't speak dog, it's sometimes hard to show ways to reciprocate to them how they make us feel.
Yes, there are treats, toys, and of course, playtime, but sometimes you want to create that extra bit of effort to make them feel special. One great way of making them feel special and generating lots of attention is by getting them a dog bandana.
What is a dog bandana?
Ok, so you might be familiar with a bandana; in fact, you may have even worn one before! A bandana is basically something often referred to as a kerchief. Otherwise known as a triangular piece of fabric that is tied around a part of your body such as your head, face, neck, wrist, and also as a pocket square.
But, that's for humans. We're talking about dogs.
When it comes to bandanas for dogs, they're often placed around a dog's neck, usually where the dog would wear its collar. However, the reason they wear a bandana is more than just for fashion. There are a few insights as to why dog owners put them on their dogs, which are the following:
To keep warm: Do you live in a hot or cold climate? Even if you live in a warm part of the world, you may experience some cold winters. What do you do when it's cold? You often put clothing on to keep you warm, like a scarf, for example. Think of a dog bandana as a lightweight scarf that can keep your dog's neck warm in the winter months. Likewise, a dog bandana can be a lot more comfortable than a sweater or coat.
To keep cool:

Now ironically, we just mentioned a dog bandana could keep our dog warm. But, it is multi-purpose if it's soaked in cold water, you can hang it around your dog's neck to keep it fresh and cool in hot temperatures.

To use as a bandage:

We know, as a dog owner, you'll probably be organized with plenty of supplies, including anything related to first aid. But, you never know when you're on the go, like walking or outside playing, that you may need extra cover when it comes to an accident. All you need to do is take some dog first aid courses and use the bandana as a bandage or tourniquet.

To keep calm:

If you have essential oils and ones that are suitable and safe for your dog. You can place them on the part of the bandana where no one can see and only a little bit, then let your dog wear it. This may help them when disturbing instances occur, such as fireworks, thunderstorms, or even on a long journey.

To warn other owners:

If your dog has a particular nature you may want to warn other owners about, such as being aggressive, deaf, blind, anxious, or any other reason, you can get bandanas to indicate this.
Most of the time, the bandana will have a bold color that will immediately attract other people. Likewise, the bandana will have text too, which will show people what type of nature or problem your dog has.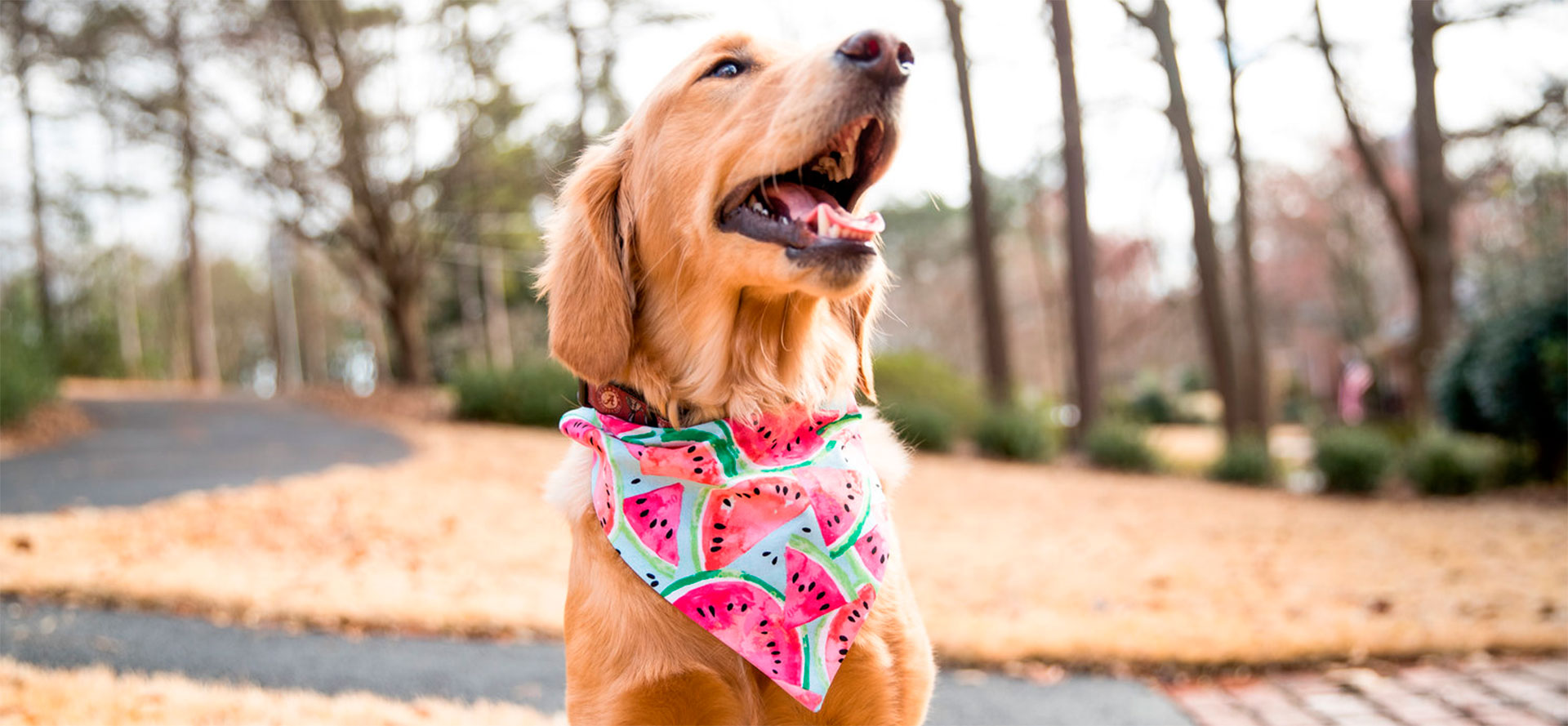 What to look for when buying a dog bandana
Now you have a general insight into the reasons why a dog should wear a bandana, it's essential you know what factors can make a good bandana.
Size
Just like any piece of clothing, size is an important part. There are small dog bandanas and large dog bandanas out there, as well as medium-sized ones. Looking at the first, you may be stuck on choosing the right one for your dog. Generally, the following sizes can be used as a guide:
XS (17cm x 27cm) -

Suitable for toy breeds like Yorkshire puppies, Pomeranians, etc.

S (18.5xm x 40cm)-

The ideal fit for Jack Russels, Chihuahua, King Charles Cavelier, and more.

M (23cm x 50cm)-

A suitable size for breeds like the Border Collie, Frenchie, Dalmatian, Staffy, etc.

L (26cm x 60cm)-

A good size for large breeds such as the German Shepherd, Golden Retriever, Labrador, English Bulldog, Doberman, and Large Kelpie.

XL (37cm x 80cm)-

You will want to get an extra-large dog bandana if you have a Bloodhound, Great Dane, St Bernard, Irish Wolfhound, or any other giant dog.
Do note that the sizes mentioned above are just guidelines. Ultimately as a dog owner, it's up to you to measure your dog's neck and review the correct size bandana for them. Sometimes it's also good to try on before you buy, so you may want to visit a dog accessories store as opposed to buying them online first.
Method of application
If you have a dog that can get fussy about applying clothes, you will know how difficult it can be to place a nice accessory. Especially with a bandana, they could be wiggling their head, and it can be a frustrating task to put on. Fear not though, there are different types of dog bandanas that allow other application methods to put it on.
Tie bandana
You can opt for the classic bandana application if your dog is comfortable. This involves just taking the fabric and tying it around their neck. Allowing the excess material to remain at the back as well.
Snaps
Some dog bandanas have plastic or metal buttons. What they do is they snap together, allowing you to put the bandana on your dog quickly. This option involves a lot less fabric wrapped around your dog.
Velcro
This option is excellent for you if your dog likes to fidget. What you can do is quickly get the two sides of the velcro and wrap it around your dog's neck. Once together, they stick; it's quick and simple. However, unlike the tied bandana and snap bandana, the velcro can lose its stickiness over time and some washes.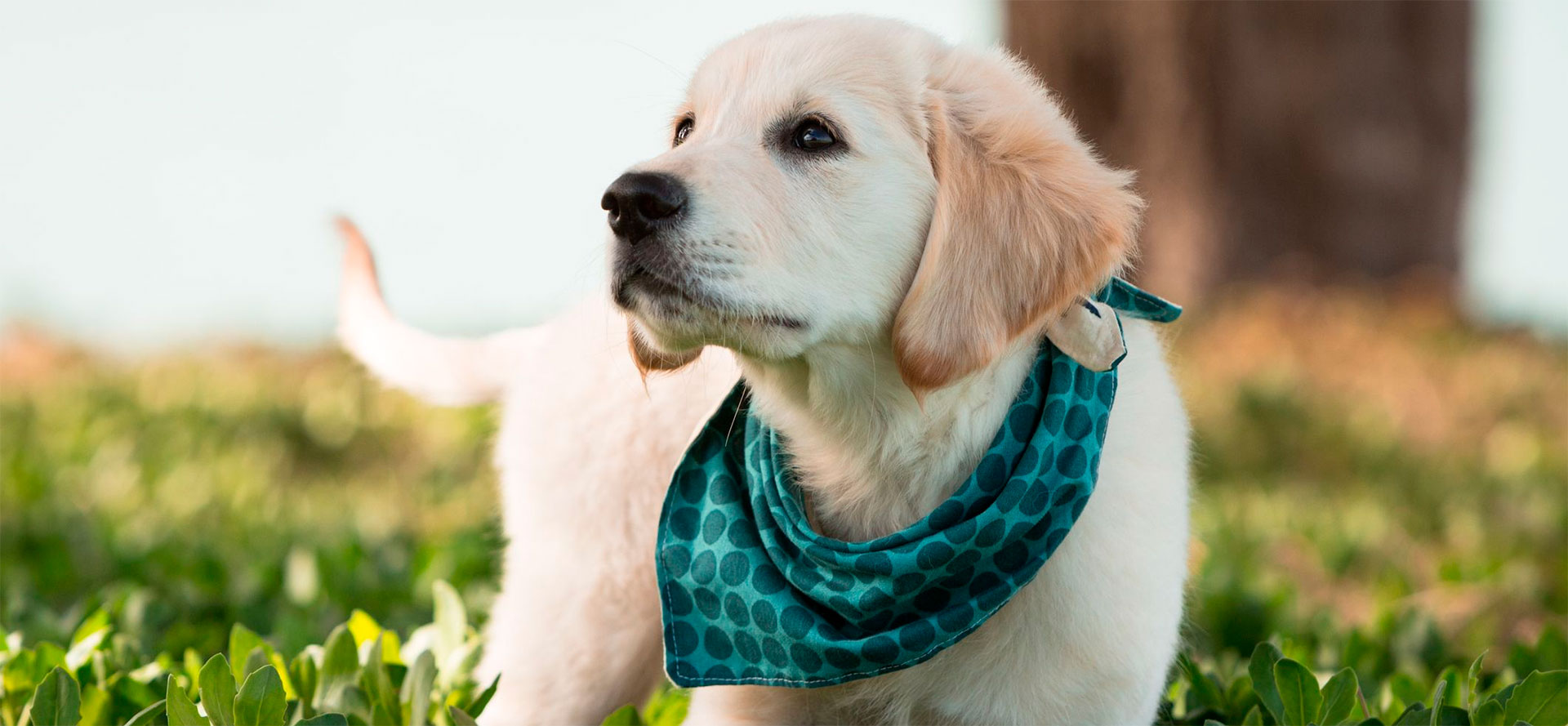 Washability
In today's world, everyone wants to be environmentally friendly. Therefore single-use disposable dog bandanas are pretty much non-existent. One factor which will influence your buying of a dog bandana is its washability.
After all, you want to save money and let your dog wear the bandana as many times as possible, without you having to buy a new one every so often. Similarly, you will not want to wear a bandana that gets stained easily. To know how easily a bandana can be washed and stains removed, we recommend checking out reviews of the bandana you like first.
Cool bandana designs
Another factor that will influence your choice of bandana for your dog is the design. Depending on your personal preferences of how you want your dog to look, it will indicate the pattern or design you buy.
If you wish to go simple, you can buy a bandana with a plain color. Or, if you want to embrace different occasions, there are holiday dog bandanas where you can buy ones with different themes for Halloween, Christmas, thanksgiving, independence day, and more. You can even order custom-made bandanas with your dog's name or own custom message!
If you want to pay a bit of extra money, there are also reversible dog bandanas that allow you to change the design by turning it over to the other side. Arguably, this can save you a lot of money if you can change a pattern over quickly.
Final Thoughts
Overall, dog bandanas are a fantastic accessory for your dog. They are made to show off a dog's cool personality, keep them warm or cold, double up as bandages, and help warn other dog owners.
There is a wide variety of cool bandana designs out there, and you can also custom make your own to put on your dog. Every bandana manufacturer's size can differ; therefore, we recommend measuring your dog's neck first and then trying it on them before you buy.
Tags: pet care supplies, automatic dog food dispenser, best dog backpack, dog car seat belt, small dog sweaters, high quality kitten food, grain free cat food review, outdoor cat enclosures, ramp for dogs, what are the best dog treats