Best Limited Ingredient Dog Food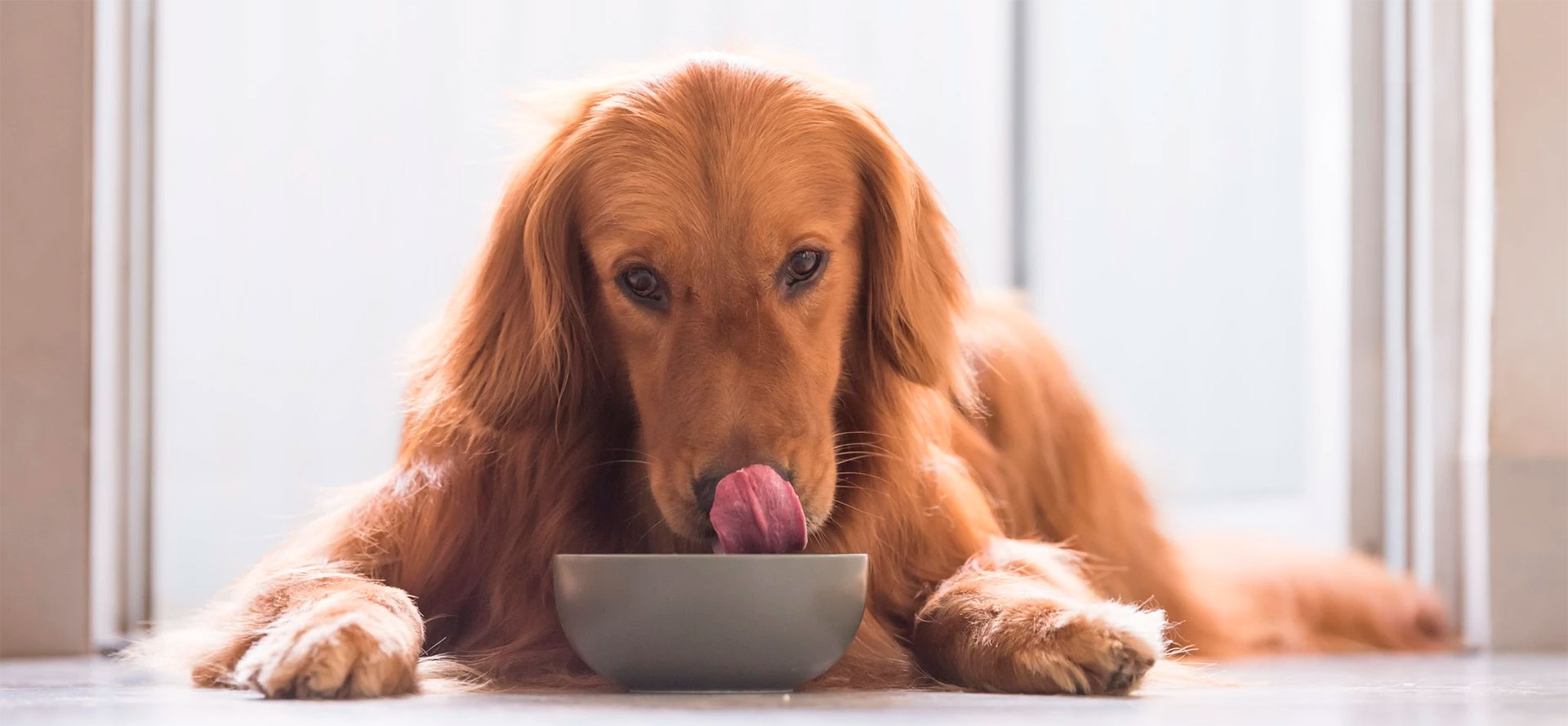 Eating, sleeping, playing and pooping is pretty much everything that your pet is going to do in the house. Disruption in even one of these elements can cause great discomfort to both you and your pet. If you don't believe us, try and skip playtime for one day or don't take your dog on a walk in the evening. The same thing happens when your pooch is allergic to some of the main ingredients that are found in the popular dog foods that are generally available in the market.
Now it's not important that these allergies will be visible from the very start or will even leave visible effects but one thing is for sure that these allergies can cause a lot of discomfort for your pet and you as well. Needless to say, a healthy diet is extremely important for your pet and being allergic to one kind of nutrients, let alone an ingredient can cause a lot of problems.
What is Limited Ingredient Dog Food?
This is where limited ingredient foods come into the picture. Tailor-made to suit every need of your sensitive dog, these foods are made with keeping different allergies in mind and hence eliminating the said ingredient from the composition to make sure that your pooch gets the right kind of nutrition without getting any allergic reactions. Limited ingredient foods are a life saver when it comes to making sure that your sensitive pet is getting a balanced diet.
How to Choose?
Choosing the right kind of limited ingredient food for your little furry friend comes with a full-blown selection process with multiple steps. We have prepared a list of some of the most basic ones to let you the minimum that you need to do while deciding on a limited ingredient food for your dog. Following is the said list.
Consult the Vet:

Anything that is even remotely related to the health of your pet should be run by your vet first and foremost. Not only will she be able to suggest the right ingredients to look for when buying the food but may even be able to guide you towards the right brands as well. Before or even after buying limited ingredient food for your dog, make sure that your vet has been kept in the loop for the same as she is the one you will be ultimately visiting if an allergic reaction happens to sprout up.

Know the Allergies of Your Pooch:

Every kind of limited ingredient food is made according to the allergies that pets have. A different allergy means different food every time. So, it is important that you get a good understanding of the allergies that your pet has and the effects that it shows because of them. The most common signs that your pet may show may include nausea, indigestion, upset stomach, vomiting, and even rashes. The better you understand these signs, the better grip you will have on the allergies that your pet has. It is also important to note the frequencies of these allergic reactions that your pet is showcasing since you will need to tell these signs to your vet so that they can monitor the allergies and the severity and determine the cause of the allergies as well.

Get Info about Ingredients:

The ingredients of the limited ingredient foods have are very important. It is almost necessary that the ingredients in the foods are of the highest quality since there is a good chance that your pet may develop allergies from these the low-quality ingredients. Always make sure that you have read the labels and everything else that holds important information about the nutrients that it contains. If possible, try and look for limited ingredient foods with organic ingredients in them since these variants will be free from all the harmful chemicals and pesticides.
Main Types of Limited Ingredient Dog Food
In order to decide the best options for your dog, you need to know all about the available types of dog foods in the market so that you can make an informed decision. We have created a curated list of the same to help you make your decision which is as follows.
For Allergies
The foods that are made to cater to specific food allergies of your dogs are known as limited ingredient food for dogs. These foods do not include the specific ingredients that your dogs are allergic to which may include different kinds of meats like mutton and chicken, fish, salmon, tuna, etc. The label of these foods properly mentions the ingredients that have been excluded from the mix and the ingredients that are included in the mix to make up for the excluded ingredients.
Limited Ingredient Diet Food for Dog
Allergies are not the only reason that one can opt for limited ingredient foods. Dogs that need to go on a diet can also opt for limited ingredient foods as they can offer a very rigid control on the nutrients that are taken in by the dogs. Limited ingredient dog food that is low on carbs and high in protein is the perfect example here. Other varieties may include specific protist foods like mutton or chicken or fish or fat-free foods or foods with minimal to no carbs.
Grain-Free
It is not necessary that all limited ingredients foods will be grain-free and vice versa. The grain-free limited ingredient foods that you find in this category are aimed at the dogs that do not seem to be able to digest grains like wheat and such. The absence of these ingredients is made up for by adding other things that have dietary fibres and roughage that helps in maintaining a healthy gut for the doggos.
Limited Ingredient Wet Food
A great way to keep up with the water intake needs of the day, wet foods are one of the best things that you can add to the diet of your pooch. The added limited ingredient quality restricts them from having any adverse effects and maintain a healthy physique as well. Limited ingredient dog foods are also the best thing to keep with you if you have senior dogs with a sensitive stomach or young puppies both of whom are unable to chew very hard foods.
Dry
A popular option for adult and teenage dogs, dry limited ingredient foods are a great choice when it comes to cost-effective food options that also provide optimum nutrition. The hard kibble allows the dogs to chew more and strengthen their teeth as well. Dry limited ingredient food is also a great choice for growing puppies who find it hard to get used to the wet food. Since dogs already drink enough water as they are, unlike cats, they can afford to get on with just dry food and some other foods that are your own homemade blends.
Tags: pet foods supplies, expandable dog kennel, comfortable dog harness, dog id tags, topical flea treatment for dogs, cat flap doors, calming cat bed, best cat harness, seat belt for dogs, camera to watch dog