Gary Richter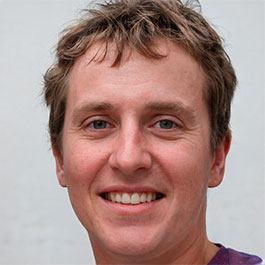 Hello, my name is Gary, and I'm a 39-year-old pet trainer based in Ohio, USA. My career has reached over 15 years, which has had a focus on training dogs. I'm also a behavioral consultant reviewing and helping remove aggressive traits from adult dogs. I work solely to educate animals on the do's and don'ts of lives and make animal owners lives easier.
Next year I turn 40, and I want to accomplish as much as possible during the last year of my thirties. So far, I've managed to work across three continents, helping train people's pets in English, Spanish and Polish. My hobbies are cold water swimming, gardening, and hiking. Generally, I love being around nature and bettering my mental and physical wellbeing.
Professional Practice, Experience, and Interests
I came into this career after getting two Rottwiloers Bernie and Bottega. Owning two large breeds was a handful, and it allowed me to get them into training.
As soon as I taught them techniques and learned new tricks, I found it extremely rewarding. So much, I ended up pursuing a course on training, behavior, and modification at the K9 Learning Center.
Later, I got a certificate in animal management and then went out into the community for free to help correct other animals' behavior.
I also enrolled in many online courses, such as the Cambridge Insitute of Dog Behaviour & Training. Plus, I love to read anything related to animal Psychology. My goal eventually is to get a degree in animal psychology and pursue a full Ph.D.
The amount of learning I had on my hands meant I could not properly undergo my sales job anymore, which is why I started charging for my services. Now I work full time as a self-employed mobile pet trainer.
Today, I travel to many homes meeting mainly dogs to help them learn the correct behaviors. Sometimes I'm called to kennels and doggy daycare centers to train staff to look after animals.
Conclusion
Just because we don't speak the animal language does not mean we can't communicate with them and discipline them. I'm on a continuous journey to understand the animal psyche and help share it with you to strengthen your relationship with your cat or dog.