Last updated
Dog DNA Tests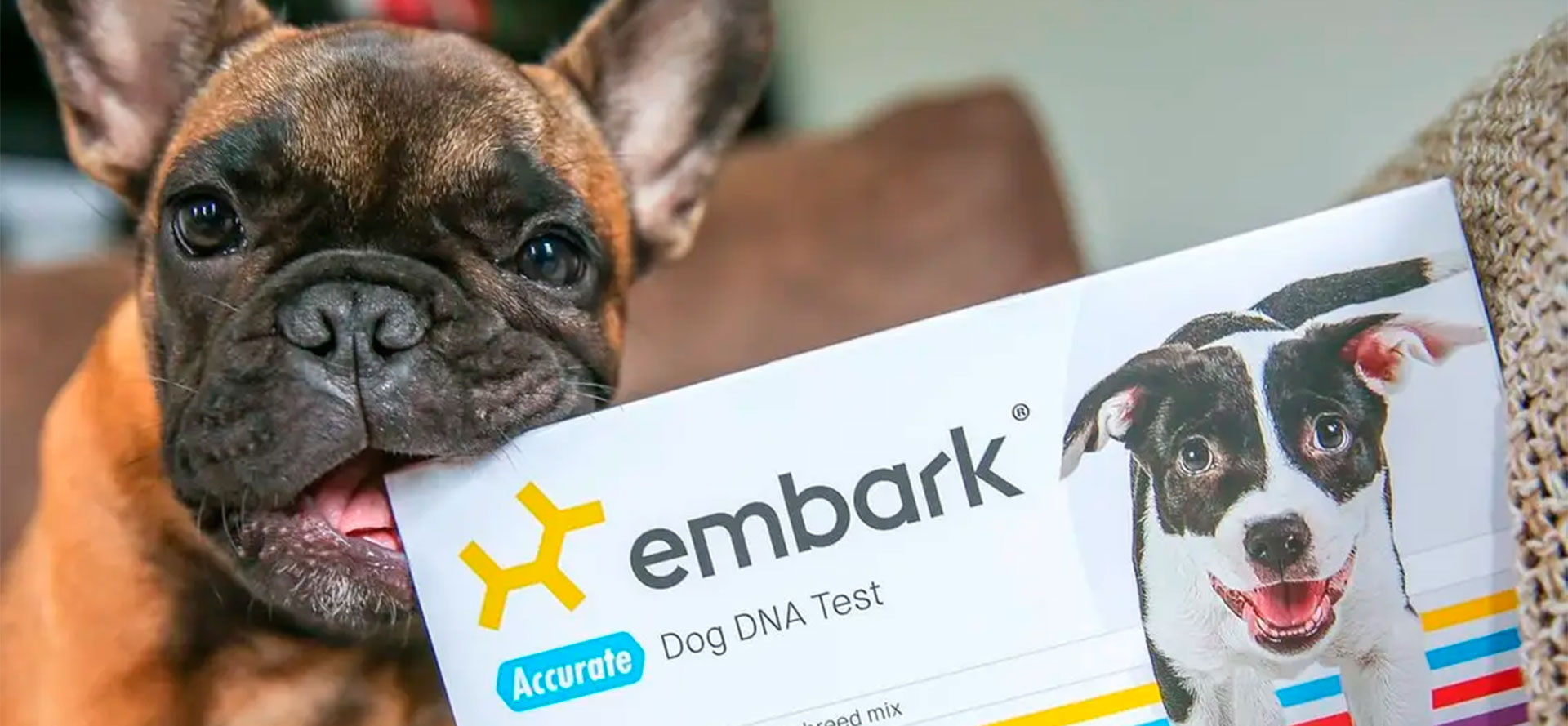 Every pet parent would jump to testify that canines fill their lives with rejuvenating energy. Dogs have an innate light that they emit into our lives with their presence. Everyone in the house spoils the pet with toys and treats. For all the love and the warmth that our four-legged buddies provide us, they also require many things to stay playful and healthy. Until quite recently, pet parents were only concerned with a few vaccinations for their pets. While these vaccinations are quite important, pet owners must get a DNA test done for their pets. Adopting a dog is blissful but it comes with its risks and not just for those who surround the dog, but for the animal itself.
9 Best Dog DNA Tests in 2023
Products
Information
Price

Test type:

Breed identification

Breed size:

Small breeds, medium breeds, large breeds, all breeds

Check Price

Test type:

Breed identification

Check Price

Test type:

Breed identification, health condition identification

Check Price

Test type:

Breed identification

Breed size:

Small breeds, medium breeds, large breeds, all breeds

Check Price

Test type:

Breed identification, health condition identification

Breed size:

Small breeds, medium breeds, large breeds, all breeds

Check Price

Test type:

Breed identification, health condition identification

Check Price

Test type:

Health condition identification

Check Price

Test type:

Breed identification

Check Price

Test type:

Breed identification, health condition identification

Check Price
View all Dog DNA Tests
What is the Dog DNA Test?
A curious dog parent would always want to know about the ancestral roots of their canine. This is why DNA tests for dogs are gaining popularity as pet owners are getting aware. Much like the human version of it, this test identifies the accurate parentage of your canine. DNA tests list out the breeds your pet is may be connected to. These tests uncover many hidden but important facts about your pet that might completely surprise you. A dog's genetic makeup tells about the canine's health conditions and diseases it can acquire. It allows you to know your furry friend closely and pre-plan things to ensure a better life for it. If you are wondering why your dog is behaving weirdly for a while now, perhaps the DNA test can give you the answer to it. Having said everything, it is a beneficial thing for your canine as it predicts useful health information. DNA test serves as a basis for you to take some precautionary actions for your canine if needed.
Types
It is established that pet owners should take DNA tests for dogs as seriously as their food. Similar to any other dog-related product, there are various types of dog DNA tests available for pet parents to choose from. While the basic function is to track the dog's ancestry or breed, you can look at different options and select the most accurate dog DNA test kit for your canine.
Breed and Health Kit
Breed and health kits have multiple benefits. On one hand, they provide information about your furry friend's breed breakdown, listing out even the minutest detail. On the other hand, these kits alert pet parents about health hazards. These DNA tests report detailed information on ancestors going back to great-grandparents, ensuring that the undying curiosity of parents about their canine can be put to rest. Pet owners would find some of the best options for pet DNA tests in this category. With advanced test kits, made in partnership with Cornell University College of Veterinary Medicine, the health kits are considered a secure option for dog genetic testing.
Some brands offer a social component with their kits. There is a database of canines who have gone through DNA testing using a test kit. When the test results are handed to the pet parents, they can connect with other dogs that have the same DNA as their pet. This is a great way to reconcile your dog with its family, providing your four-legged with a sense of family. A major benefit of the health kits is that you can get well-acquainted with your pet's health. In general, many pet parents have noticed that pets catch deadly diseases. Timely detection of any health hazard is necessary. There are various genetic health tests run on the DNA. Some brands offer the facility of online reports, while others mail the test reports to the pet owners. The system is quite convenient for everyone as the reports can be downloaded and kept handy. If there is anything that bothers you about the health of your furry friend, you can immediately send the reports to the vet. The process is fairly simple as a cheek swab will work for the test. After getting a health kit, you just have to mail your pet's DNA sample to the kit's lab. Patience is required with canines when it comes to such things, as they might create fuss during cheek swab extraction. Usually, the results are available within 15 to 30 days of mailing the sample. Some brands provide regular status updates before results. It ensures that the process is speedy and prepares the pet parents for any unusual situation.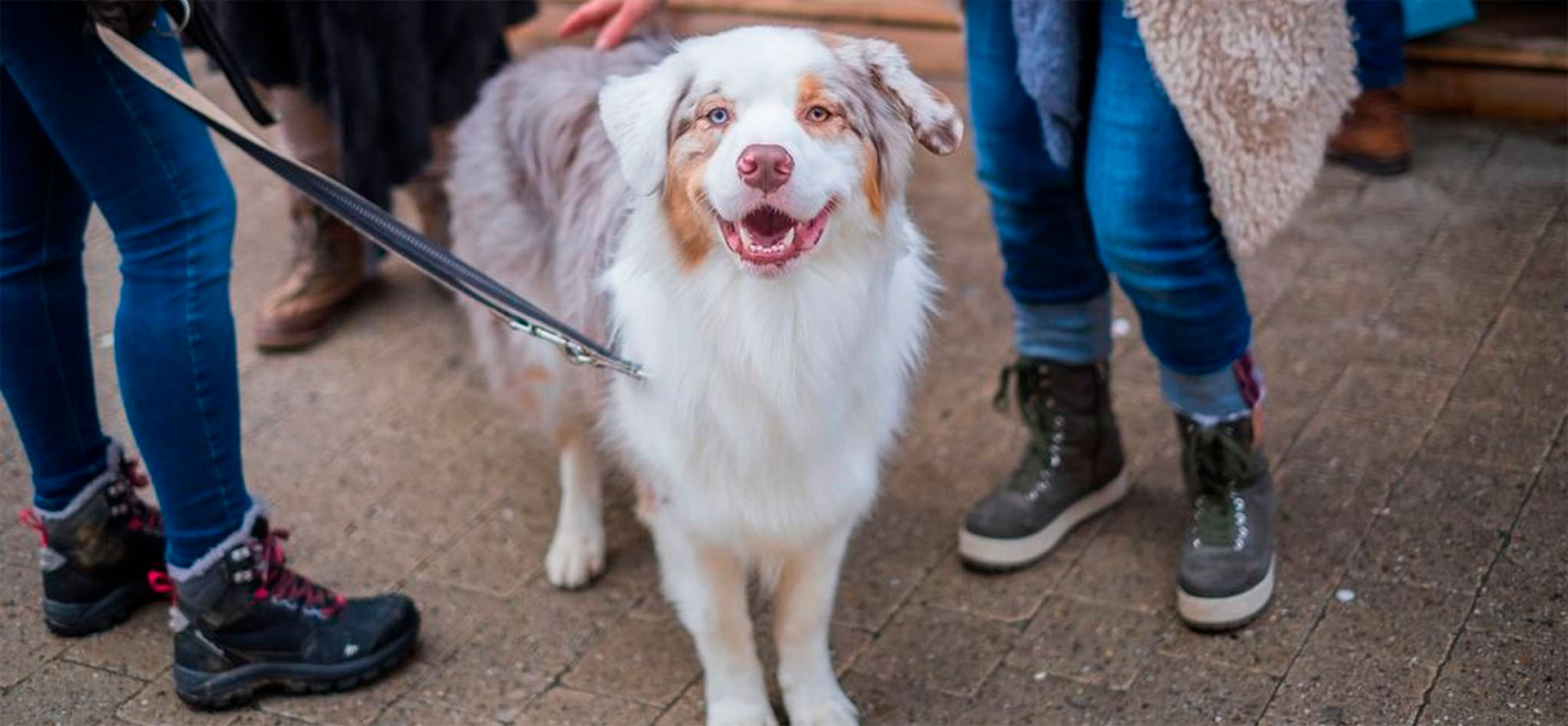 The dog genetic testing kits have a database of 350+ breeds. Health kits also identify specific pet traits, clarifying the reason behind any absurd or unusual habits of your dog. They provide a family tree and enable the pet owners to find the relatives of their pet. Advanced health kits can detect almost 200 health risks ensuring that no harmful element is left undetected in your pet's body. With some kits, you can also avail the facility of live chat, if there is a problem understanding the reports. Here are the top-6 best breed and health kits for your pets.
Breed Identification DNA Test
Breed identification DNA test allows the pet parents to know about the ancestry and parentage of their furry friends. The identification kits are best suited for pet parents who look for budgeted options for a dog DNA test. Breed identification kit lists out detailed information about your furry friend's breed at a lower cost as compared to other test kits. Generally, these test kits are designed after hefty research to ensure a higher degree of accuracy. You can simply take a DNA sample from a dog's cheek using a cotton swab. Afterward, mail it to the respective kit's lab and await the results. In almost a month or less, the reports are mailed to the owners or they can be accessed online.
Pet parents can trace so many important things about the dogs with the help of informative family tree charts and a comprehensive relative finder database. All these things are handed to the pet parents post DNA test results. Some kits come with benefits such as test screening for 171 different genetic diseases. These budget-friendly dog DNA test kits are the best dog DNA test kit for young furballs, especially those who are rescued. Every pet lover who rescues a dog wants it to be healthy and breed identification is the best way to ensure that. Although results take a longer duration to the surface, some test kit brands send regular updates. Check out the most recommended Breed identification DNA test kits here.
Special for Pure Breeds
Bringing home a new pet is a matter of joy but at the same time, it also comes with much responsibility. Usually, when people choose to shop for a pet, they are well-acquainted with the breed of the dog. There is a risk of diseases, even in the case of breed assurance. DNA test kits for purebred dogs allow pet parents to test for breed-specific diseases. After sending the DNA sample, you have to wait for 14 days or more for the results. You get to benefit from advanced facilities provided with some test kits such as analysis of each mutation using various methods. This is to ensure the highest accuracy so that your four-legged friend is safe from all the health risks. Many kits are available for discounted offers if the pet parents plan to test for multiple diseases. There are more than 155 genetic mutation tests available for dog's health conditions. Some brands also offer genetic counseling and partnerships with multiple dog clubs and associations. This helps the pet parents be more aware of their pet's health and enlarges the social circle of both dogs and owners.
More choices available
DNA Test Kit with Fast Results
Sometimes there are situations when the vet asks for a DNA test for your pet. This might be asked on an urgent basis but detailed DNA test results can take from two weeks to a month. In this case, a DNA test kit with faster results is an ideal option. The results are available for the owners within a week of sample mailing. These DNA test kits assess the dominant breed of your canine, breed- based health reports, and related personality traits. Most importantly, these kits are budget-friendly, perfectly suited for dog owners looking to save costs. Usually, these DNA kits for dogs have two swabs. Some brands also offer a replacement in case of any damage.
Since the results are fast-paced, these kits cannot maintain a comprehensive database. The pet-parents who want to have a detailed breed breakdown for their dogs might need another test kit.
For Mixed Breeds
A dog may show signs of mixed ancestry as it grows up. Pet owners can satisfy their curiosity about such pets using dog DNA test kits for mixed breeds. Just a DNA sample is needed to be mailed. You have to take a cheek swab ensuring that the dog does not eat or chew anything for several hours before extracting the sample. It may take two to three weeks for the results to be available. Canine's personality traits and ancestry are covered in the mixed-breed dog DNA test.
These kits offer screening from the database of more than 200 dog breeds. Usually, the health test of these kits involves testing for over 150 dog health conditions.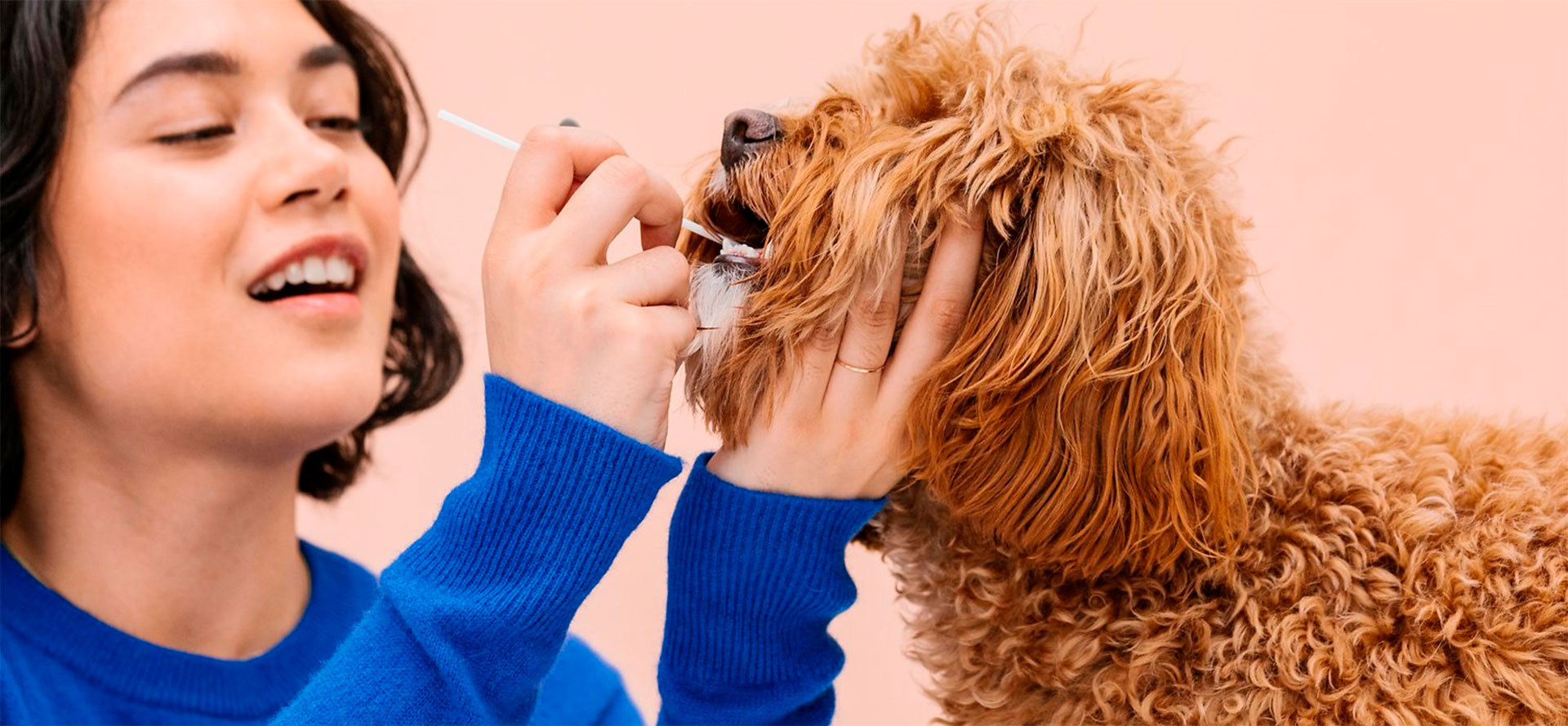 Benefits of Dog DNA Test
Devise a Better Nutrition Plan:

DNA tests are done to be sure about the breed and the ancestry. Pet parents along with a pet-nutrition expert can use this information to devise a perfect nutrition plan for their four-legged friends.

Identify All Sorts of Pertinent Information:

For some pet parents, it is crucial to learn about the breed ancestry of their furry friends. This type of information not only satisfies the curiosity about the pet but also helps in making decisions.

Allows Precautionary Actions:

Pet parents can learn about crucial health details of their pet from DNA test results. This allows them to smartly handle any problem, together with the vet. DNA tests for dogs may also reveal any future problems or diseases that your dog might be prone to. You can be prepared for these problems, protecting your pet and giving it a long life.

Helpful If A Dog Gets Lost:

Losing a pet can be traumatizing for a dog parent. Hence, DNA tests for pets should be mandatory as they lead to the creation of a comprehensive database. This database provides major assistance in case a pet is lost. Dogs look so similar in appearance that at times, it can get challenging for the pet owners to find their pup. While appearance may be the same, the DNA is always unique. Tracing the lost dogs through DNA track is quite convenient and time-saving, ensuring that you do not get separated from your loved one.
Conclusion: Which DNA Test Is Best For Your Canine?
A dog has 39 pairs of chromosomes which are more than the pairs humans have. If dogs have a more complicated system, the problems will also be more complicated. A dog DNA test is not a solution to these problems but it can be the first step to solve the health problems of our four-legged buddies. DNA tests make pet parents more aware of the breed, behavior, and health of their dogs and cats. The best DNA test will undoubtedly be the one that has a comprehensive database of dog breeds, inclusive of the most number of dog breeds. This detailed database is a surety of accuracy. After all, every dog owner has the right to know the roots of their pup.
Secondly, the most important factor is the number of health risks that a particular test kit scans for. It ensures that not even the slightest health risk to your dog goes unnoticed in the checking of the DNA sample.
Thirdly, a test kit brand should provide regular updates via mail to the dog owners. Dog DNA test results can take up to a month, which is a long enough duration for any health risk to increase. Regular updates will inform about the progression and ensure timely action if needed.
Choose Dog DNA Test now
Tags: pet grooming supplies, can dogs have raw chicken, safe dog toys, front leader dog harness, calming bed for dogs, best slow feeder dog bowl, best dog bandanas, is pizza safe for cats, dog carriers, toys for bored dogs