Last updated
Best Dog Urns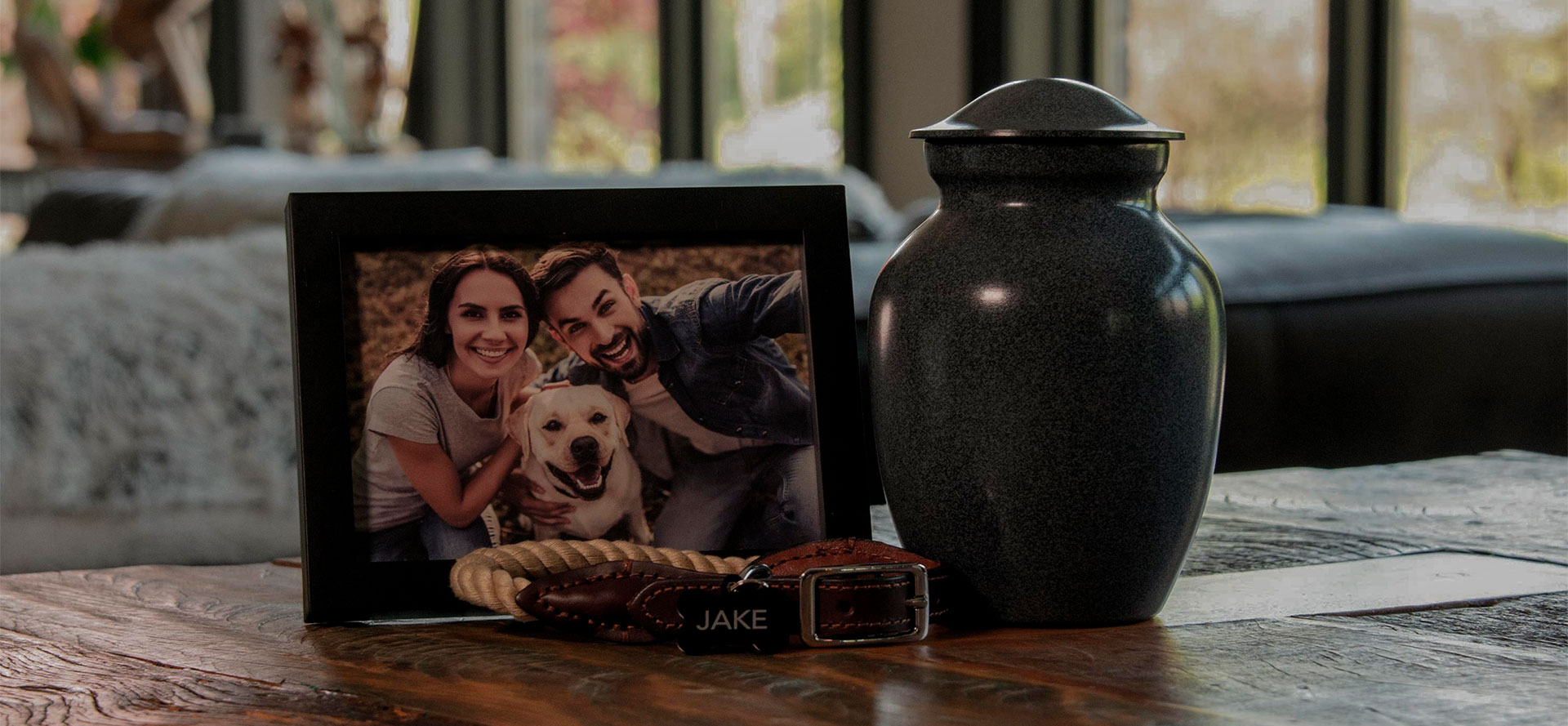 When getting a dog, we tend to spend most of our time focusing on their health and being happy, that we hardly prepare for the worst, death. While it may be a grim subject, death is a part of life, and something dog owners should prepare for. After all, dogs have a short life span compared to us humans. When dogs die, it's most likely they get cremated as opposed to buried, which is why you need to have something to store their ashes in. This something is called an urn. The truth is, urns don't have to be ugly; they can be quite decorative and help make you feel like you have the presence of your beloved pet in your home. Plus, having your dog cremated and having its body placed in an urn is more affordable than having them buried. Similarly, they can add to the decoration of your home and make your rooms look more attractive. To know more about the best dog urns, check out our table of top picks here.
What is a dog urn?
An urn is a rounded vase that has a cover at the top. Normally an urn has a rounded neck and narrow body. After a dog dies, their corpses are burnt, and their ashes go inside an urn for preservation. The purpose of a dog urn is to help owners preserve the memories and maintain a personal connection to their dog and keep them a part of their life for as long as possible. Dog urns come in a variety of shapes, sizes, and colors.
Different types of dog urns
If you're looking to get an urn for your dog, then you will need to know what ones are available on the market. The most common types of dog urns are:
Traditional dog urns:

These dog urns represent traditional human urns, except the only difference tends to be the size and the design on the urn. Traditional dog urns come in different sizes, such as tiny accommodating ashes for a dog up to 30 pounds and a large urn for an extra-large dog weighing up to 150 pounds.

Metal dog urn:

Instead of getting a pre-made dog urn, you may wish to get something more customized for your dog. You can get metal dog urns made out of aluminum or brass, making them sturdier and more durable. Metal dog urns can also allow for extra personalization, allowing you to get your dog's name engraved, date of life and death on the urn itself. You can even include quotes or poems if there is enough room.

Biodegradable urn:

These are urns which you can temporarily store your dog's ashes in and are available in several sizes. A biodegradable urn allows you to cherish your dog for a short period, pay respects and then bury it somewhere like your backyard. Then over time, the urn degrades into the soil and turns into something beautiful. Just think about the plants blooming in your garden where your dog's urn has been buried, turning it into something special.

Rock urn:

If you want something a bit more solid, you might wish to choose a rock urn. Here your dog's remains go into a rock, and it's a bit more permanent to be reminded of your canine. Most people who choose rock urns use a garden rock that lets them have a physical reminder when sitting outdoors. The common materials made for these types of urns are clay, marble, granite, and onyx. Depending on the stone, it can have either a geometric or rectangular shape.

Photo urn:

This is a type of urn that holds a photo of your dog and inside stores their ashes. It's the perfect memorial to your dog that you can take anywhere with you.

Jewelry urn:

You can keep your dog on you and have their ashes cremated into a ring, bracelet, or necklace. This type of urn contains a hollow section in the jewelry where your dog's ashes are kept. Some companies even use dog fur or ashes and cremate them into a diamond.

Wooden urn:

This is an urn made out of wood and comes in a range of styles and shapes. Wooden urns come in the form of photo boxes, and some are also low key. Depending on what design, you may have some engraving on the urn. Wooden urns are brilliant to fit in with the decoration for your home, apartment, or anywhere else.

Figurine dog urn:

If you have lots of ornaments in your home or like to collect sculptures, you might wish to get a figurine dog urn. This dog urn can be anything you wish, whether it be a sculpture of your dog or something else. Sometimes the figurines are also placed on top of the urn too. Moreover, some people consult with designers that offer 3D printing making the figurine as like as possible.

Dog house urn:

There are also decorative urns available that resemble a house. This urn is decorative but is not always the most popular option as it can be challenging to fit in with other areas of your home.
How to choose a dog urn
If you're thinking about getting a dog urn, you should think about the following while choosing:
Size
When choosing a dog urn, size is one of the first factors that come into importance. First of all, you have to consider your dog's size and decide how many ashes the urn can contain. On average, every 1lb of your dog will need 1 cubic inch of room in the urn. In addition to this, you will have to consider the area you plan to place the urn in to know if it will fit.
Material
There are so many materials you can get your dog's urn made from. When deciding on a material, you have to think practically of how durable it might be and withstand specific environments. For example, if you wish to place it outdoors, you will want a material that can resist the rain, wind, sun, and snow.
What to consider when purchasing a dog urn?
Before you buy a dog urn, you should consider the following:
Appearance -

The purpose of a dog urn is to cherish your dog and remind you of the good times you had together. Therefore, you will want to pick an urn that you like, and best represents your dog. Otherwise, if you don't like the urn and the ashes are infused, it could be challenging to find a replacement.

Reviews -

Quality is one of the more important points when choosing a dog urn. To have a good idea, it's always best to check the reviews of others online (if you plan to buy it there). This will help contribute to your decision on choosing a suitable urn for your dog.
Conclusion
Dog urns are objects that you can keep to cherish your dog forever long after they're gone. They come in different types from traditional, metal, wooden, figurines, photos, jewelry, stone, and much more. When looking to buy a dog urn you should consider the size, material, appearance, durability, and reviews before buying. Remember, the most important part is that you have to like it, and it represents your dog well.
Tags: pet foods supplies, indoor cat grass, how to stop cat from sleeping in litter box, dog gates, socks for dogs that stay on, free standing dog fence, doggy raincoat, high quality kitten food, best wet cat food, aggressive female dog names