Last updated
Dog Seat Belts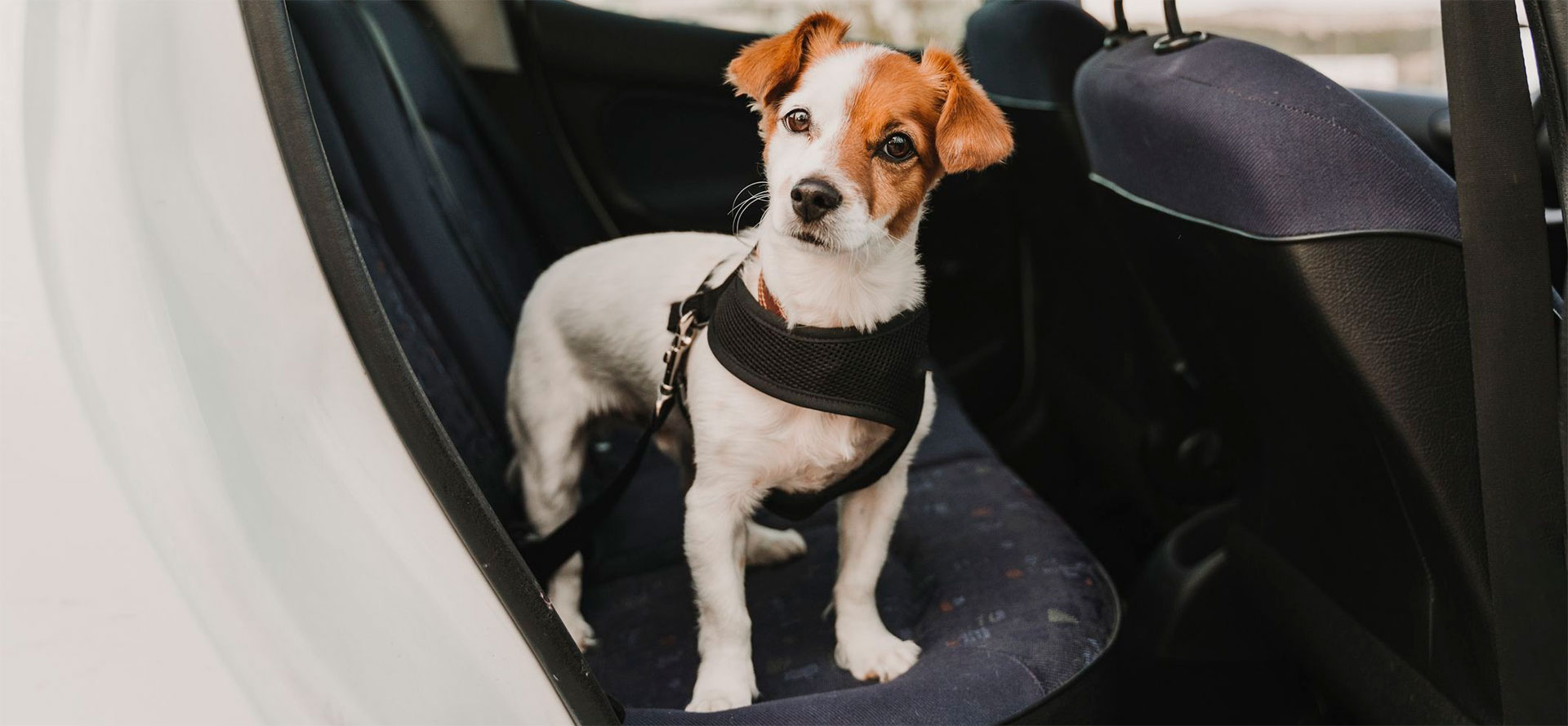 Dogs are a big part of our lives. Some people call them their babies, and it's hard to argue that we love them like our own pups. Like human babies, dogs cannot be trusted to take care of their health and safety, so it is up to the adult to take control of every situation that might pose a health hazard to them. One of the situations that pose a significant health hazard to dogs is driving. Seat belts, by design, are equipped to keep you safe from accidents. However, like in human babies, the generic seat belt does not offer the same amount of protection for dogs as it does for a full-grown adult without special needs. Hence, the need for tethers suited for man's best friend.
10 Best Dog Seat Belts in 2023
Products
Information
Price

Dimensions:

7.8 x 5.5 x 2 inches

Breed size:

Small breeds, medium breeds, large breeds

Check Price

Dimensions:

5.9 x 4.3 x 1.2 inches

Breed size:

Small breeds, medium breeds, large breeds

Check Price

Dimensions:

22 x 1 x 0.5 inches

Lifestage:

Puppy, adult, senior

Check Price

Dimensions:

20 x 1 x 0.5 inches

Lifestage:

Puppy, adult, senior

Check Price

Dimensions:

7 x 1 x 0.025 inches

Check Price

Dimensions:

21.5 x 2 x 0.3 inches

Check Price

Dimensions:

20 x 1 x 0.5 inches

Breed size:

Small breeds, medium breeds, large breeds

Check Price

Dimensions:

28.5 x 1 x 0.5 inches

Breed size:

Small breeds, medium breeds, large breeds

Check Price

Check Price

Check Price
View all Dog Seat Belts
How do you choose the best seat belt for your dog? Does size matter for dog seat belts? In this article, we'll share our opinion on how to identify the best seat belts for your dogs.
Choosing Dog Seat Belts For Small Dogs
Small dogs are the general classification for dogs that weigh between 2 to 22 pounds. If you own a small dog, you'll know that they have very big personalities. This makes them very adorable and handy – you can take them almost anywhere as long you can assure their safety. However, because of their huge personalities and high energy levels, simply keeping them tethered to the backseat might not be enough.
Dog seat belts come in various designs. Some come with only a belt, while others include a belt and a harness. For a small dog or puppy, the risks of injury and choking are high when you have a belt-only system installed. A harness keeps your dog safely tethered to the seat belt and can help raise their line of sight to window level if used in combination with a booster seat. This reduces anxiety in dogs since they can look out the way and be sure they are not making a trip to the Vets.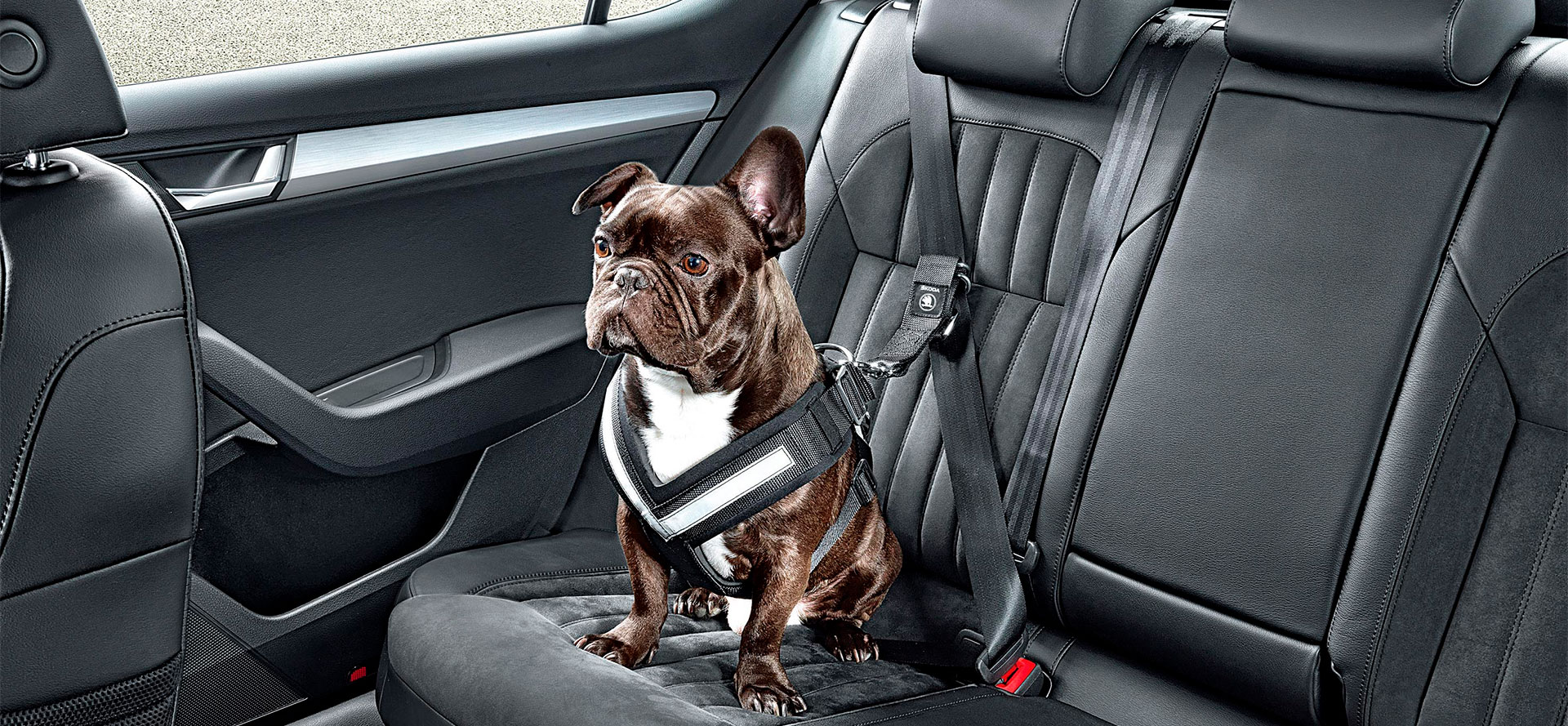 Other options certified by the Center for Pet Safety (CPS) include car booster seats and dog carriers. These ones come with adjustable straps that you can hook directly to the back seat of your car. Some of them also allow you to hook a harness for extra safety and security.
Before choosing a dog seat belt for your furry baby, you should also consider the material it is made from. Small dogs can be quite feisty, and some will attempt to chew through their tether. So, it would help if you had a harness that can stand up to strain from your dog. At the same time, you want to make sure the material is easy on your dog's skin. Breathable materials like nylon or polyester are good options to help your dog resist the urge to take a bite at its restraint. Also, you should consider adaptability before choosing a seat belt. A harness that can double as a leash means you have one less item to pack for your road trips.
Finally, before you head to a store or online, set a price range you can afford to pay. The cheaper options usually don't have a harness, while the more pricey ones usually include a harness.
Adjustable Dog Seat Belt
An adjustable seat belt, as the name implies, is a dynamic tether for your dog. These dog seat belts give you and your canine some freedom if you choose them. For example, your dog will need to change positions on a long road trip – sit, lie down, or stand – without roaming. This implies that you would be sacrificing some safety for comfort if you use it this way. You can also fasten your dog in place with the seat belt if you prefer. It also helps you cut down on cost since you do not have to buy a new seat belt as your dog grows older and changes its dimensions. If you buy a seat belt that matches your dog's breed's average weight and height, you can save on future expenses.
Adjustable dog seat belts fit dogs of all sizes. They are the more versatile option as they cover your pet through different stages of their development. Their versatility also means that you can control the amount of restriction you want on your pup.
Also, because these categories of dog seat belts are better suited for long periods of usage, they need to be more durable than most. A seat belt with extra padding at the helms has more durability than without. Extra padding for comfort and breathable materials are equally important for your canine's comfort.
Another thing to look out for is the attachment system on the seat belt. There are three main attachment options available in seat belts for dogs – clip, latch bar, and tether. Clip attachments are the least complicated. They take less time and skill to install. They are also less secure and are susceptible to coming loose. Latch bars are more secure, but they take longer to install, while tethers are less popular because they don't work unless your back seat has a headrest. A strong attachment means more security, but it takes more time to install. If you have to switch between vehicles, you will do well with an easy installation option.
More choices available
Choosing Dog Seat Belts For Large Dogs
The big reveal – if the average weight of your dog's breed is more than 59 pounds, you have a large dog on your hands. Usually, the friendly breeds do not realize how big they are. That is why they still want to cuddle with you and sit on your laps even though they grow and weigh almost half your size. Large dogs are great additions to any family and can be the life of the party at family outings too. They have special needs when it comes to seat belts for these large dogs, though. Even if you bought an adjustable seat belt for your dog, there is still a distinct possibility that he/she might outgrow it. You might also be in the market for the best seat belts because you adopted a full-grown Golden Retriever.
The most important factors to consider when looking for the best large dog seat belts are safety and security. Due to their incredible physicality, large dogs rarely need help to look out the window. However, they do not have the same luxury to change positions. A large dog has to sit almost like a human in the backseat with his or her front legs extended and hind legs bent, and chest facing front. The best seat belt for a large dog should offer maximum comfort and safety in this position.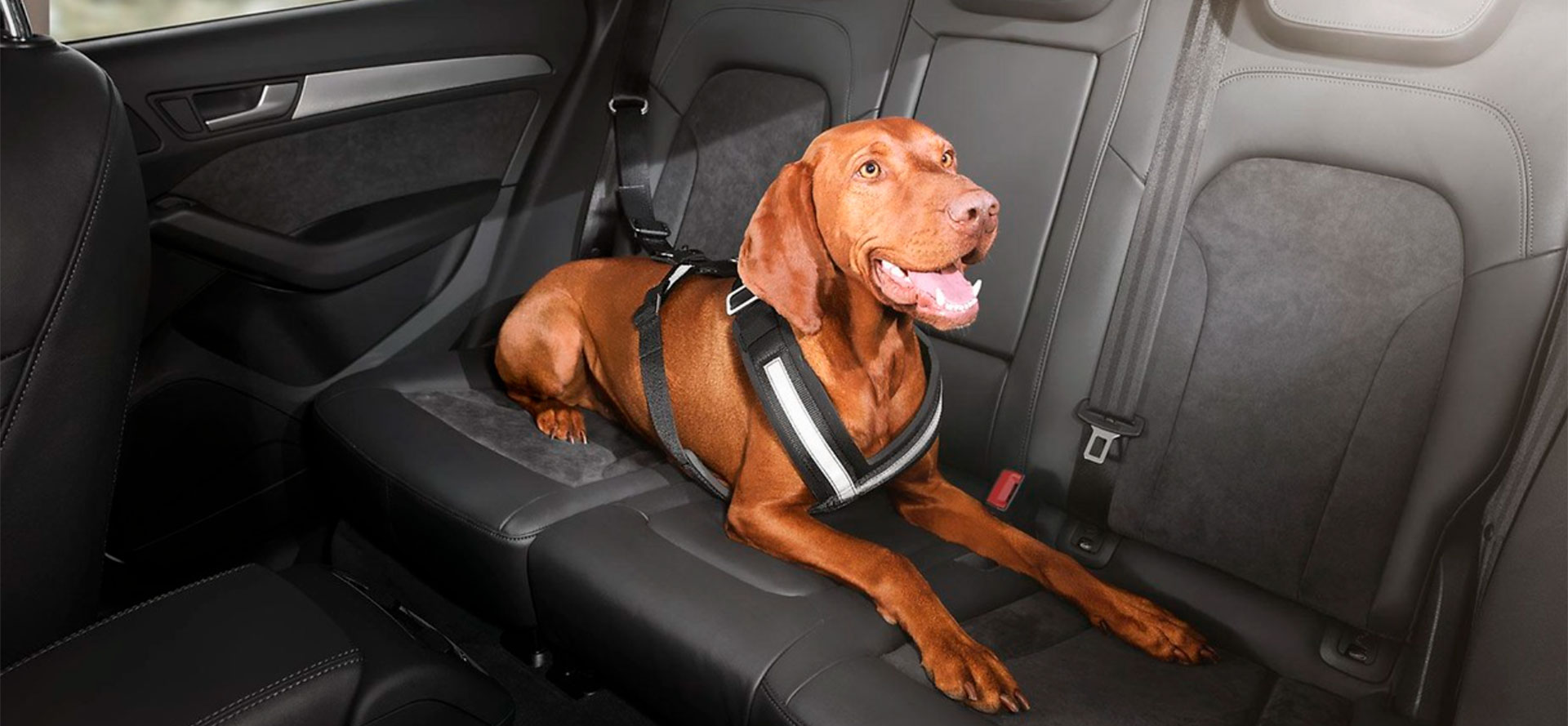 A soft padded harness will cater to your furry friend's comfort and double as a hook for a leash. The attachment system should be strong enough to withstand the stress when your dog gets agitated or excited. A clip attachment will not stand up to the brute strength of a large dog. The seat belt's material should also be strong enough to endure the stress from a 50lb canine. It should also be breathable material such as nylon and polyester.
The brand you end up choosing also needs to have passed the CPS test to be considered safe. According to PetMD, an 80lb dog in a vehicle moving at 50mph is a potential 2,400lb projectile if an accident occurs without proper safety systems in place.
Conclusion
Choosing a seat belt for your dog can be a fun experience. However, the fun of finding an aesthetically pleasing seat belt should not overcome the sense of responsibility to go for the best option for your dog. The best dog seat belt offers maximum comfort and safety. ssssAfter going through this article, you should be equipped with all the information you need to make informed decisions about your dog's safety.
Choose Dog Seat Belt now
Tags: pet care supplies reviews, is ice bad for dogs, large dog pooper scooper, one way dog door, dog tennis shoes, can cats eat french fries, cool cat towers, is pepperoni safe for cats, cat tree with hammock, 4 best vegetables for cats