Kristen Lindsey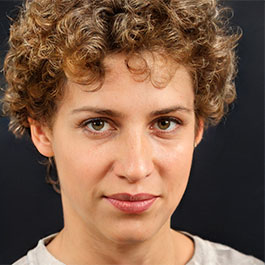 My name is Kristen Lindsey. I'm a 31-year-old who lives in Phoenix, Arizona. I'm a licensed veterinary technician at ones of Phoenix's most notable animal hospitals. In addition to my paid work, I also volunteer for an animal rescue nonprofit, helping rehome animals that have been abused. If you ask any of my friends and family to describe me, they'd definitely say I'm a huge animal lover.
When I'm not helping animals, I'm playing with them, I live with three cats and one dog, and they're my absolute babies. I also love to horse ride and life heavyweights; just like my furry friends, I also like to live an active and healthy lifestyle.
My interest in animals started when I was 5 when I noticed my cat Daisy was becoming unwell. She started losing hair and weight. I saw her suffering, and it made me frustrated I could not do anything to help. This was one of the main reasons I decided to jump into the veterinary field.
Professional Practice, Experience and Interests
This interest in helping animals lead me to pursue a degree in veterinary tech at Ross College in Ohio. Studying at Ross really amazed me as I didn't realize how many topics there were to cover in animal care.
In addition to rehabilitation, I spent a lot of time in animal dentistry and anesthesia. During my degree, I dedicated my spare time to placements at veterinary clinics, where I loved witnessing the interaction between animals and humans every day.
In 2011 I completed my degree and secured a job in my home city of Phoenix in a highly sought-after animal hospital. This job taught me many lessons and helped me develop a quick-thinking problem-solving nature. I also worked in an animal shelter and private animal practice, but I found myself coming back to work extra shifts at the hospital.
Today I'm permanently based there, and I'm proud to say I've helped perform emergency first aid and helped the lives of over 200 pets in Phoenix.
Conclusion
Most recently, I've been helping enrich the lives of other pet owners through my youtube channel, where I provide information and tutorials on pet health. I aim to share as much advice as possible to help them take control of their pet's health.