Last updated
Puppy Pads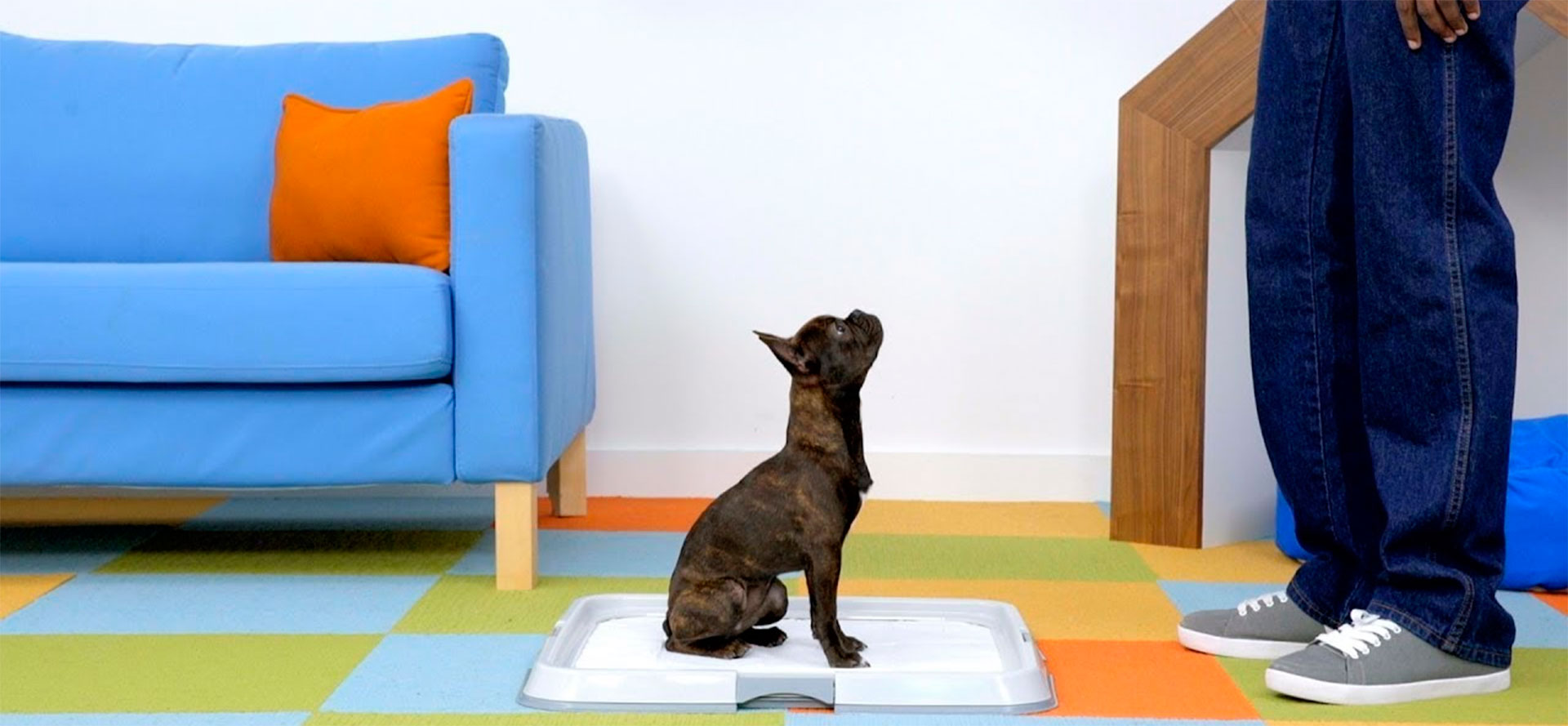 Your furry friends become your most loved companions in no time. Keeping them close is the best thing you can experience as these fur balls bring joy and happiness to your life. While you love your pet heartily, it gets difficult sometimes when they litter spaces. Taking pets on morning and evening walks is part of a routine for every dog parent. In this case, when your canines create a mess in public spaces such as parks and roads, it can get embarrassing. This is why potty training for a new pet is absolutely necessary. Potty training can be difficult in the beginning but with help of the right puppy pad, you can easily train your pet. Here's our list of top puppy pads.
Best Puppy Pads in 2023
Products
Information
Price

Dimensions:

22 x 23 inches

Breed size:

Small breeds, extra small & toy breeds

Check Price

Dimensions:

23 x 23 inches

Potty feature:

Unscented, pheromone attractant

Check Price

Dimensions:

21 x 21 inches

Check Price

Dimensions:

22 x 23 x 0.1 inches

Potty feature:

Unscented, pheromone attractant

Check Price

Dimensions:

21 x 21 inches

Breed size:

Small breeds, extra small & toy breeds, all breeds

Potty feature:

Scented, pheromone attractant

Check Price

Dimensions:

28 x 34 inches

Breed size:

Large breeds, giant breeds

Check Price

Dimensions:

30 x 28 inches

Potty feature:

Pheromone attractant, unscented

Check Price

Dimensions:

30 x 32 inches

Potty feature:

Washable, unscented

Check Price

Dimensions:

22 x 23 inches

Check Price

Dimensions:

18 x 24 x 0.25 inches

Breed size:

Extra small & toy breeds, small breeds, medium breeds

Potty feature:

Washable, unscented, non-skid bottom

Check Price
View all Puppy Pads
A puppy pad can make things easy for both you and your pet. Let us discover a feasible option for you among various types of puppy pads.
Puppy Training Pads
Puppy training pads are known by various other names such as dog training pads, wee-wee pads, and piddle pads. They are square or rectangular layers of absorbent cloth that can soak all sorts of puppy mess. Puppy pads can be life-savers especially if your pet needs to pee or poop frequently during the day.
A normal cloth and paper to clean the litter of your pet can be quite messy. Puppy pee pads are a neat solution for your pets as their highly absorbent quality refrains your pet to litter anywhere. If you are a working dog parent, it is quite possible that you will not have time to provide undivided attention to your canine. With little guidance, correct knowledge, and consistency, you can teach your pet to pee outside the house or on the puppy pad. They are easy to dispose of and hassle-free.
Checking the size of the potty pad is important. If your canine belongs to a toy breed such as Pomeranian, Yorkshire Terrier, Papillon, or Pug, then a small to a medium-sized pad will be suitable for potty training. Medium to large-sized dogs such as Dachshund, Siberian Husky, Golden Retriever, and German Shepherd requires heavy-duty pads that have multiple layers of absorption.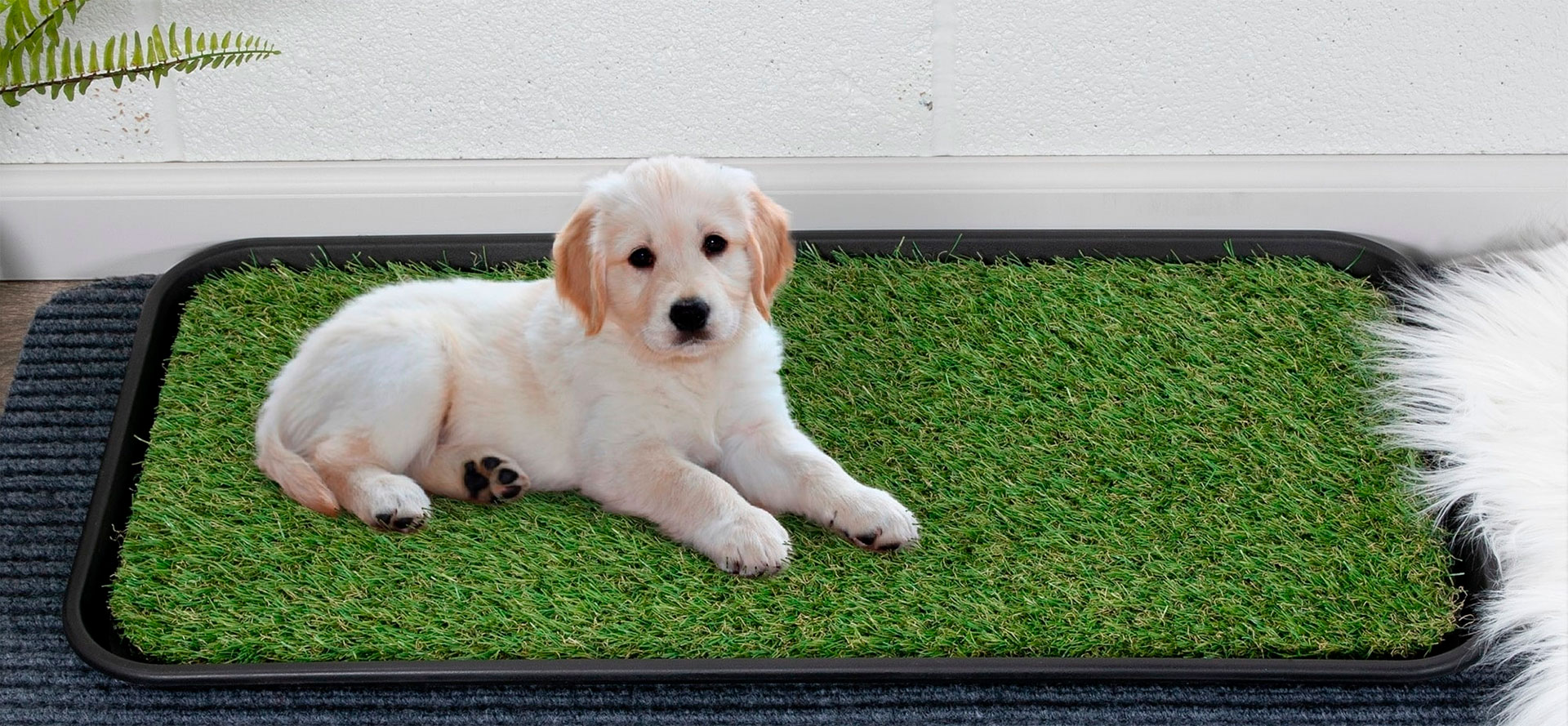 Washable
Washable puppy pads are like usual puppy training pads, the only difference is that you can use them multiple times after washing. Washable pads are durable and a smart alternative to disposable puppy pads. These pads are cost-efficient and provide ease of training. Since you can use this type of pad for several days, your pet will see a washable potty pad and catch a signal to pee. If you will notice carefully, pets leave signals when they have to pee or poop. This signifies that pets have a fixed time to take litter. They usually feel the urge to litter after sleeping, eating, drinking, and playing. After any such activity, be ready with the puppy pad spread out on the floor or in a park. This will strengthen their habit to litter only on the potty pad and nowhere else.
Washable puppy potty pads are to be used for a limited period otherwise, they can lead to litter-borne infections. For the right usage, read the instructions on the package carefully. You can also look through the best washable puppy pads that can make your pet's life easy.
Grass Pads
Puppy grass pads are designed using real grass patches. They are specifically made to train pets to litter in public spaces like parks. Dogs have a natural urge to litter on the grass. Puppy grass pads are generally used as bathroom mats too, and thus they are multipurpose. These puppy potty pads are easy to clean and are reusable.
More choices available
Reusable
Reusable puppy pads are designed using biodegradable materials. Reusable pads are beneficial as they have a moisture-wicking top sheet ensuring that your furry friend does not carry the dirty paws on the floor of your house. Dogs stay irritated when they wet their paws in litter. Reusable puppy pads keep your pets dry and playful. These potty pads are advantageous in numerous ways as they are manufactured using sustainable raw materials that do not harm the environment and they keep your canine happy.
Using a puppy pad can become a habit if you keep taking your dog out on a regular schedule to litter. You can use reusable and washable puppy pads for this purpose. If your pet watched the same colored pad to pee each time, it will not make any other space dirty.
Heat Pads for Puppy
As the name itself suggests, puppy heat pads provide your canine with warmth. Your four-legged friend can easily curl up in a puppy heat pad. Some dog heat pads come with temperature control which enables to set up a suitable temperature after which the heat pad automatically switches off. When your canine feels cold, you cannot be on a constant lookout for a blanket. The heat pad keeps your dog warm and its adjustable temperature ensures that the dog does not get harmed by excess heating.
Special for Traveling
Who does not like to travel with their pup? It gets really difficult if you have to leave your dog behind, while on vacation, just because dogs do not have a proper place to litter. There are puppy pads available to use while traveling. In many countries, littering out in public places is strictly prohibited for pets. Puppy pads can be your savior in that case. Their absorbent materials ensure cleanliness while your pet also stays relaxed. Puppy pads are convenient to carry and they come in handy. You can easily put a packet in your backpack and travel stress-free.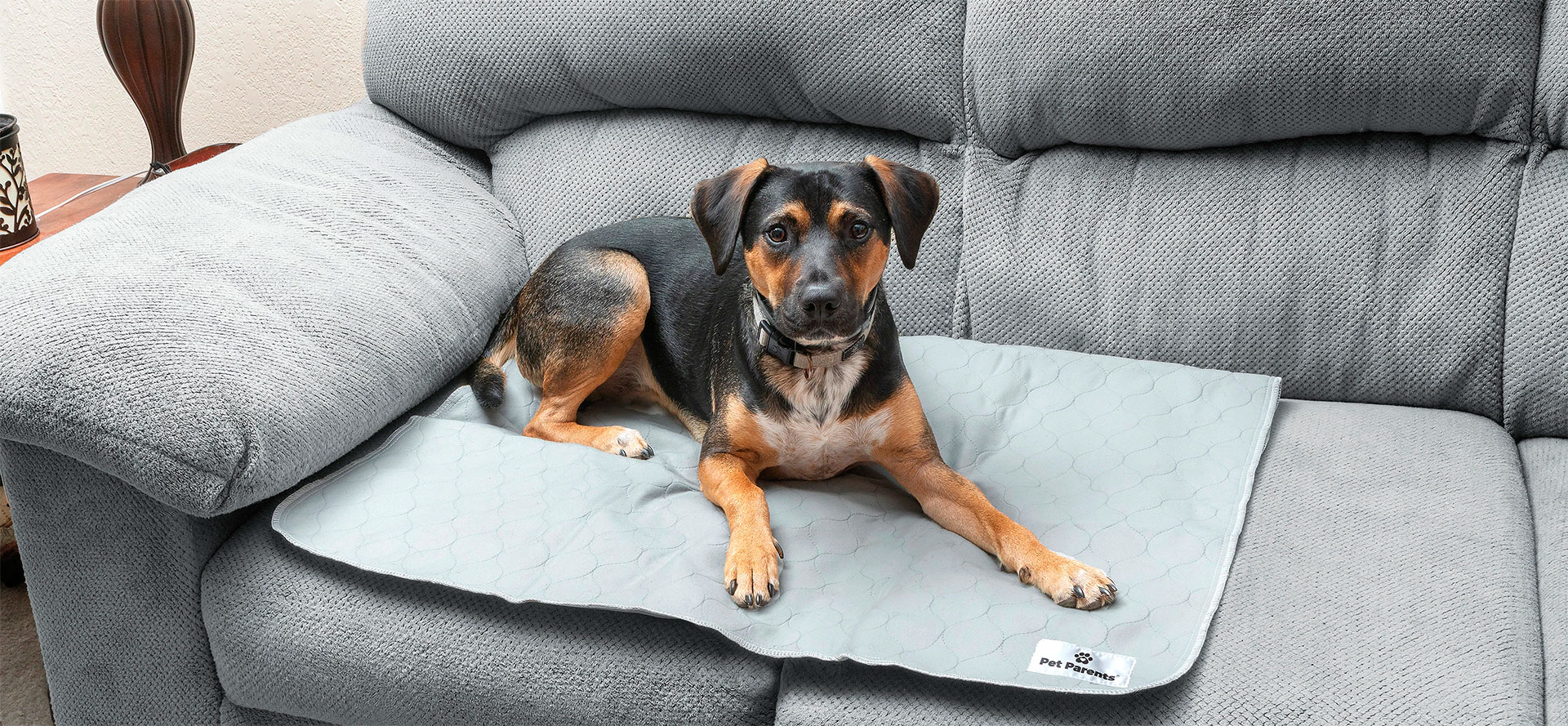 Puppy Pads that Eliminate Odor
Dogs are always dear to us but when it comes to potty training, it can be a tough nut to crack. The worst part is the odor of the litter while you train your pet. Odor-eliminating puppy pads are the best pads, especially through the initial days of potty training with your pet. In the initial days, you have to pay close attention to your pet to make sure that it trains in the right manner. The bad smell can irritate you and put you and your dog in a bad mood. Odor-eliminating pads ensure that the foul smell gets minimized and both you and your four-legged friend stay in a good mood.
Heavy-Duty
Heavy-duty puppy pads are designed from solid and durable materials. They have encrusted in them multiple layers to soak all types of wet dog mess and turn it into the gel. Heavy-duty pads can be used for many purposes. Some dog parents prefer them while traveling as these potty pads can be disposed of easily. To avoid any type of sudden instances of littering, you can spread out the potty pad after a three-hour interval except when your canine is sleeping. This habit will also save you from the hassle of cleaning the house multiple times. This three-hour interval rule also strengthens the habit of your pet to litter at a particular time.
Heavy-duty potty pads are mostly used for medium to large-sized dogs that require large pads. Large breeds such as German Shepherd, Bulldog, Chihuahua, Golden Retriever, and Labrador Retriever have hefty diets that cause them to produce more waste solids and bodily liquids. Hence, these dogs require potty pads made of extraordinary materials with excellent absorption. Dogs are sentimental and emotional creatures. For successful potty training, reward your pet each time when it litters on a potty pad. This will make your dog's habit stronger. Rewarding your pet will also make your bond with it stronger and your four-legged friend will turn out cheerful and playful.
Choose Puppy Pad now
FAQ
What are the best puppy pee pads?
The best puppy pads must be highly absorbent to allow for multiple uses. Moreover, you will want to make sure they don't leak out onto the surfaces in your home.
How to pee pad train a puppy?
You should cover the entire area where your puppy uses the floor for the bathroom. Then when they've done their behavior on the pad, you should reward it with a treat. If you place your puppy on the pad and they do not do their behavior, remove them immediately.
How to use puppy pads?
When you think it's time for your puppy to use the pad, place them on the pad. When they urinate or poop on the pad, praise them. Similarly, if they don't do anything, remove them off the pad straight away.
How do puppy pads work?
Puppy pads are designed to encourage your canine to poop and pee in the right area. They contain an absorbent material that absorbs your puppy's bathroom breaks and allows you to easily throw the pads away.
How long should you use puppy pads?
The longest you should use puppy pads for is up to 12 months. By this point, your puppy should have developed control over its bladder and be able to go outside. It's essential not to take puppy pads away too soon as they could get confused with indoor and outdoor spaces.
Tags: pet supply, automatic dog feeder, large dog bed, flea tablets for dogs, backpack for dogs, cat tree, my cat is lying on my chest, large electronic dog door, best dog wheelchair, can dogs go in pools