Dog Toys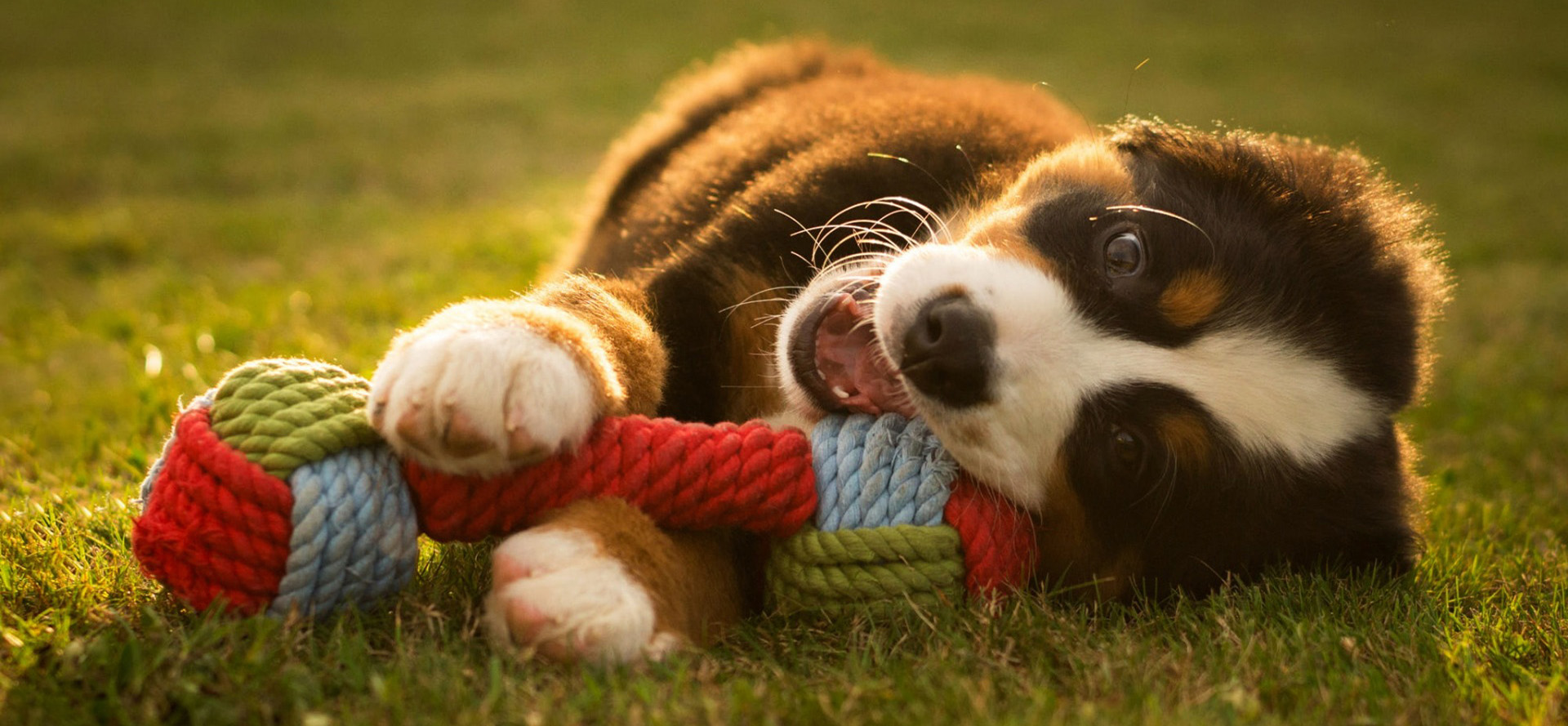 From sniffing to chewing, tug of war to chasing, there are sundry activities that can keep your dog engaged and happy. This is why the market is flooded with a wide range of dog toys that makes sure that your pooch is never bored. But, choosing the right toy for your dog can be intimidating as the choices are endless. Also, each dog has a preference and personality. Finding out which toy is loved by your furry friend may take a bit of trial and error. To help you find your pooch's favorite toy, we have put together a buying guide. Read on to know more.
10 Best Toys for Dog in 2023
Products
Information
Price

Breed Size:

Medium Breeds

Dimensions:

10 x 9 x 2.5 inches

Check Price

Breed Size:

Small Breeds, Medium Breeds, Large Breeds, All Breeds

Dimensions:

18 x 2.5 x 0.5 inches

Toy Features:

Stuffing-Free, Squeaky

Check Price

Breed Size:

Small Breeds, Medium Breeds

Dimensions:

16 x 5.5 x 2.75 inches

Material:

Polyester, Rope, Nylon

Check Price

Breed Size:

Medium Breeds

Dimensions:

2.5 x 3.5 x 3.5 inches

Check Price

Dimensions:

1 x 9 x 9 inches

Toy Features:

Squeaky, Stuffing-Free, Teething, Training, Water Toy, Exercise

Material:

Polyester, Fleece

Check Price

Dimensions:

8.5 x 7.25 x 1.75 inches

Toy Features:

Tough Chewer, Dental

Check Price

Breed Size:

Medium Breeds, Large Breeds

Dimensions:

5.25 x 10 x 17.5 inches

Check Price

Breed Size:

Medium Breeds

Dimensions:

3.5 x 5.25 x 13.34 inches

Toy Features:

Tough Chewer, Exercise

Check Price

Breed Size:

Small Breeds, Medium Breeds

Dimensions:

2.5 x 2.5 x 2.5 inches

Material:

Rubber, Polyester

Check Price

Breed Size:

Medium Breeds

Dimensions:

10 x 9 x 2.5 inches

Check Price
View all Toys for Dog
What are Dog Toys?
Dog toys are toys that have been specifically designed and manufactured for dogs to play with. Toys for dogs come in varied forms including puppy toys, dog bones, tug toys, balls, squeaky toys, Frisbees and discs, sticks, training aids, plush toys and so much more.
Toys offer physical and mental stimulation to dogs and also direct the excess energy into play. When dogs regularly play with their toys, they not only bond with their pet-parents, but also stay away from chewing furniture or shoes.
What is the Importance?
Playtime is great for bonding with your pooch. Besides bonding, the other importance of giving your dog toys to play with are given below.
Physical exercise –

For your dog's health, regular exercise is crucial. How much exercise your dog needs depend on his or her breed, size, age and other factors. Besides outdoor walking and a trip to the dog park, you also need to get awesome dog toys so that your pooch can release his/her energy throughout the day.

Mental stimulation –

Every dog-parent is aware that dogs are highly intuitive, smart and intelligent. They require entertainment throughout the day so that their brain is agile. When you give your pooch toys that he likes, he is bound to become a healthier, happier dog.

Reduced destruction and boredom –

If your dog is bored, it wouldn't be unnatural for him/her to turn destructive. Keeping your dog distracted with toys is one of the best ways of helping him burn off the excess energy and also protect your home furniture and shoes from his wrath. You can check out our list of the best dog toys that are available in the market.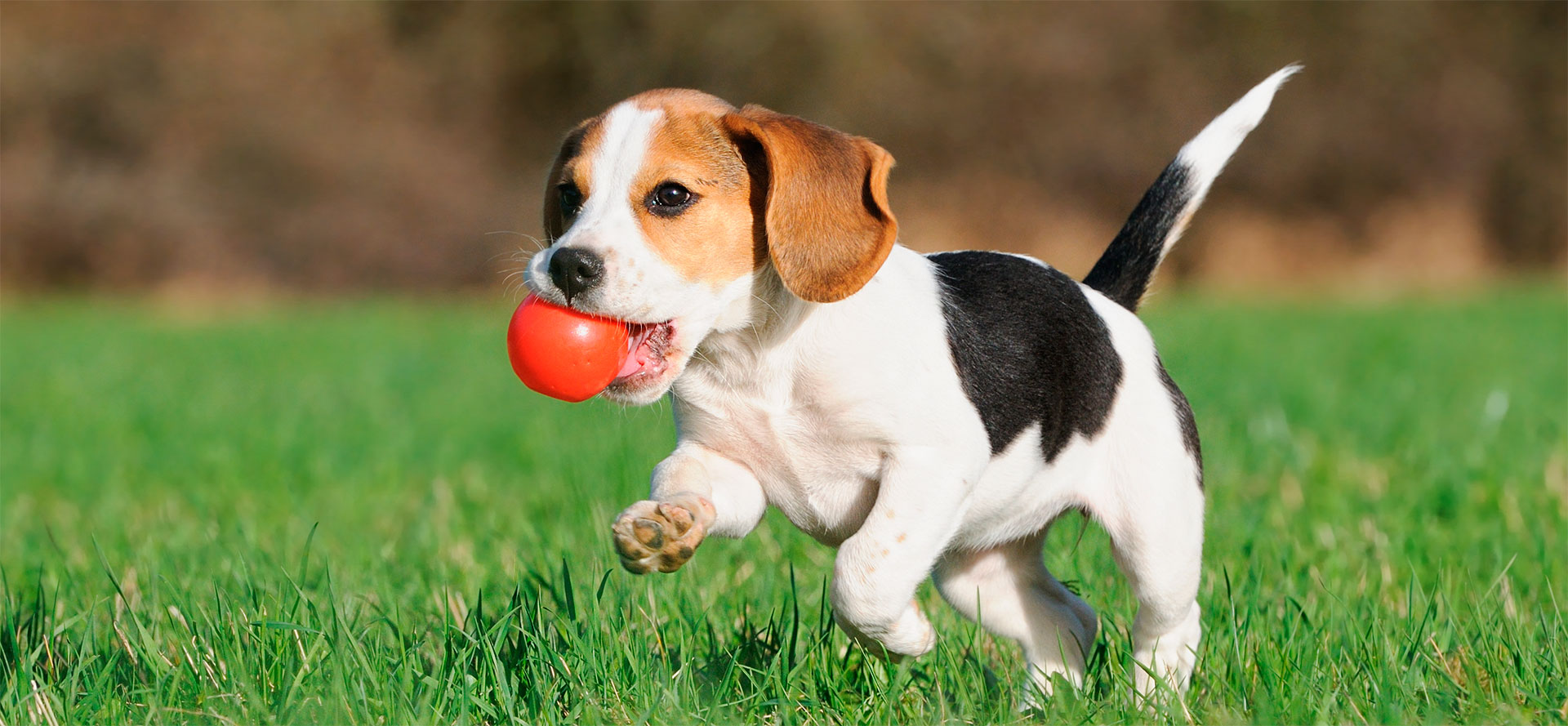 What are the Different Types of Toys?
Tug dog toys –

Dogs enjoy playing tug-of-war and it is a very healthy display of their predatory nature. It is great for their physical and mental exercise. These toys are available in sundry materials, shapes and sizes. Select a tug toy that will be comfortable for you to hold. These are really cool dog toys and you can get yourself involved during your pooch's playtime.

Balls –

This is a must-have dog toy, especially if your pooch loves to play fetch. These come in so many different varieties like, rubber balls, basic tennis balls, flashing-light balls, glow-in-the-dark balls and so on. Some ball toys for dogs also contain squeakers inside while others have treats filled inside of them. When you are selecting a ball for your dog, make sure that it is large enough for your dog to carry it comfortably without swallowing it by accident. For most dogs, the basic tennis ball size works perfectly fine, but you will also find extra-large-sized balls for giant dogs. You will even find mini balls for small dogs.

Floating toys –

If your dog loves swimming, floating toys can be one of the most fun dog toys for your furry friend. It is usually made of plastic, rubber or foam. These toys are easy for your dog to find and grab when taking a swim. These toys can also make bath-time fun.

Discs and other retrieving dog toys –

Dogs that enjoy playing fetch also like playing with discs and such other retrieving toys. When it comes to fetching, discs are much more versatile than balls as it is possible to change the direction and speed of the disc. Fetch toys are typically made of rope, plastic or rubber.

Plush dog toys –

Dogs love plush toys. They like to carry them everywhere with them like babies and also tear them apart mercilessly like prey. These toys usually contain squeakers. But, you have to supervise your dog when they're playing with plush toys as they may accidentally swallow some parts.

Food dispensing dog toys –

Treat and food dispensing dog toys are extremely popular among pet-owners. They provide mental stimulation, fun and are a wonderful way for dogs to funnel their excess energy. These top dog toys come in different sizes and shapes. Plastic and rubber are the common materials used to make these toys. You can fill these toys with kibbles or other types of dog treats.

Non-plush squeaky dog toys –

These come in so many different sizes and shapes. They are typically made of rubber, vinyl or plastic. Our top 10 list of squeaky toys will give you a better understanding of how these toys can be used.

Rope dog toys –

These are made of braided rope and may have plastic or rubber parts. They can be used for tug-of-war, fetch or simply for chewing. However, dogs can easily shred these toys and you have to make sure that they don't end up swallowing the shredded parts.

Dog puzzles and interactive dog toys – Dog puzzles and interactive fun dog toys will keep your dog engaged for hours. Dog puzzles are specifically designed to challenge your pooch and they come with mechanisms and compartments that hide treats or food. Your dog will have to figure out how to get to the treats.
More choices available
All of the aforementioned are fun dog toys that are designed to keep your furry friend engaged and entertained. But, which toy your dog will like depends on his or her personality. You might have to go through a bit of trial and error process to finally find your pooch's favorite toy. Read our reviews on the different types of dog types to understand how dogs react to the toys.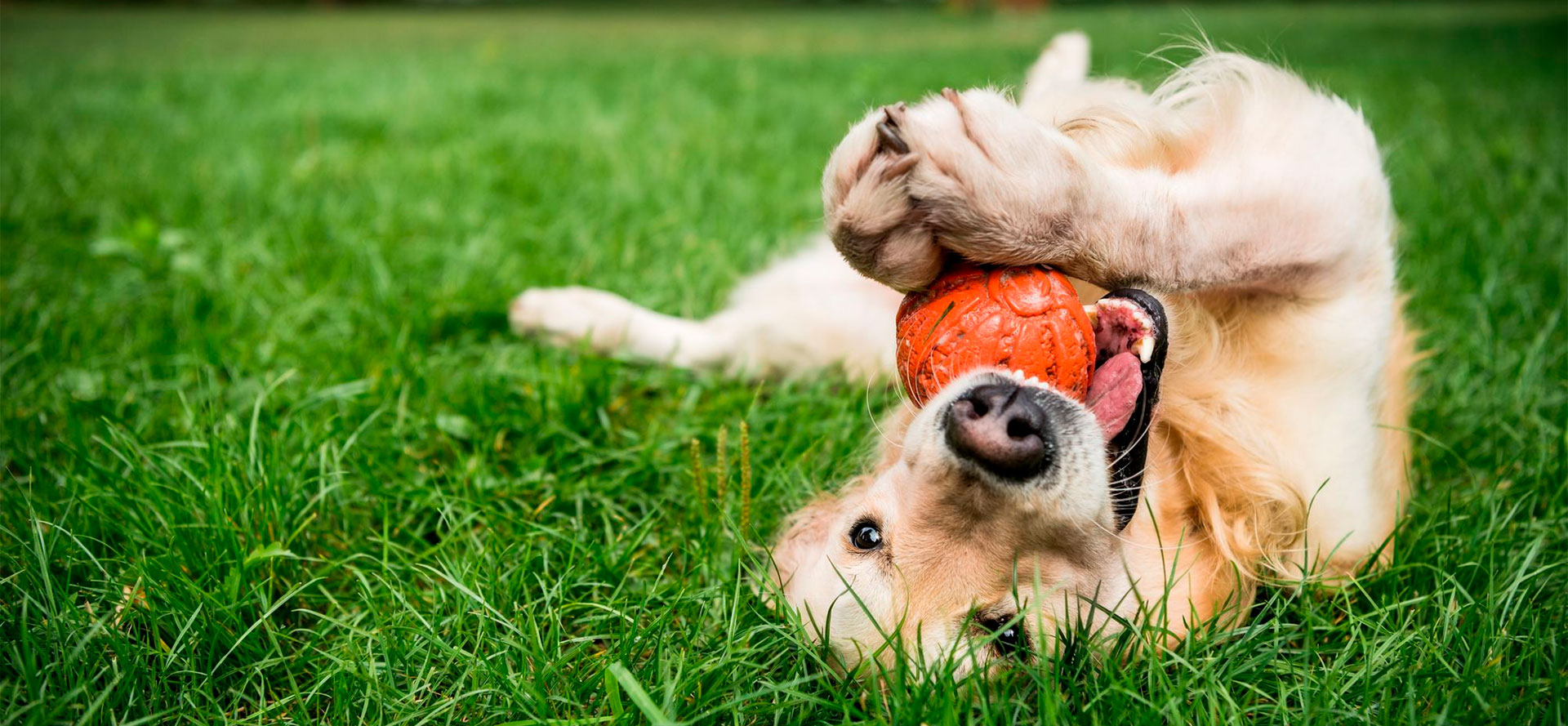 How to Choose Dog Toy?
There are so many popular dog toys available today, but it won't be possible for you to bring all of them home. You can take a look at our list of top dog toy brands that you can consider. Besides the brand, the following factors have to be kept in mind when choosing toys for your dog.
Material – Dog toys should be made of indestructible and durable material. If the toys are not made from a tough material, it won't be able to withstand aggressive chewing. The common materials are:
Nylon;
Rubber;
Plastic;
Rope.
These materials are excellent choices as they're durable and dogs can chew on them. They're also not harmful for your dog. Be careful of toys that contain harmful toxins. Read the label carefully.
Toy Size –

The size of the dog toy depends on the size and breed of your dog. If you have a small dog like, an Australian Terrier, Beagle or Corgi, you would want to get toys that are small in size. But, make sure that the toy isn't so small that your dog can easily swallow it. As for medium sized dogs, you can get medium to large sized dog toys. You will also find extra-large dog toys for giant dog breeds like, Great Dane or St. Bernard.

Age of your dog –

If you are buying dog toys for a puppy, remember that your pup would want something to chew on. The toy should be soft, but not too much. Chewable toys like, hard rubber toys and dental chew toys are easily available for puppies, as well as, adult dogs. For an adult dog, you can get toys that are hard and durable. As for senior dogs, the toys should be soft so that your dog does not have to put too much pressure.
You can also decide on the type of toys to buy based on your dog's activity levels and lifestyle. If he likes to stay outdoors most of the time, you can purchase outdoor safe dog toys. Our top 10 list will give you an idea of the most popular outdoor dog toys. But, if your dog remains indoor most of the time, we also have a list for the best indoor dog toys that you can check out.
So, when it comes to toys for your furry friends, your choices are almost limitless. But, finding the right one may take a bit of time. You need to carefully consider all the different choices available to you and also take into account your dog's personality. Just like humans, dogs also have their likes and dislikes. You can quickly understand if your dog loves the toy you've got for him if he seems excited to play with it. Without further ado, start testing toys to discover your pooch's favorite dog toy.
Choose Toy for Dog now
FAQs
Why do dogs like squeaky toys?
The squeakers in dog toys resemble the noises a dog's prey would make. Plus, the high-pitched squeak is often satisfying to their ears and stimulates their brain's pleasure center.
How to wash dog toys?
Washing your dog's toys is really easy; all you need to do is fill up your kitchen or bathroom sink with hot water and soap. Then place the dog toys inside the sink and let them soak for a few minutes. Following this, use a sponge or scrub to remove any excess dirt and place it on the side to dry.
Why does my dog destroy his toys?
The reason your dog destroys his toys stems back to the days of their wolf ancestors. Some noises or shapes can trigger your dog to rip apart the toy and kill it.
Are rope toys bad for dogs?
Rope toys aren't completely bad for toys; however, the slight shedding of strings can cause tiny strands to block their intestines over a certain period of time. So you may want to monitor your dog's usage of them.
Tags: best pet supplies, custom military dog tags, healthiest cat litter, can dogs eat raw chicken, dog collars with nameplate, can cats eat beans, serving vegetables for dogs, african wild dog names, full body dog coat, dog products