Cat Harnesses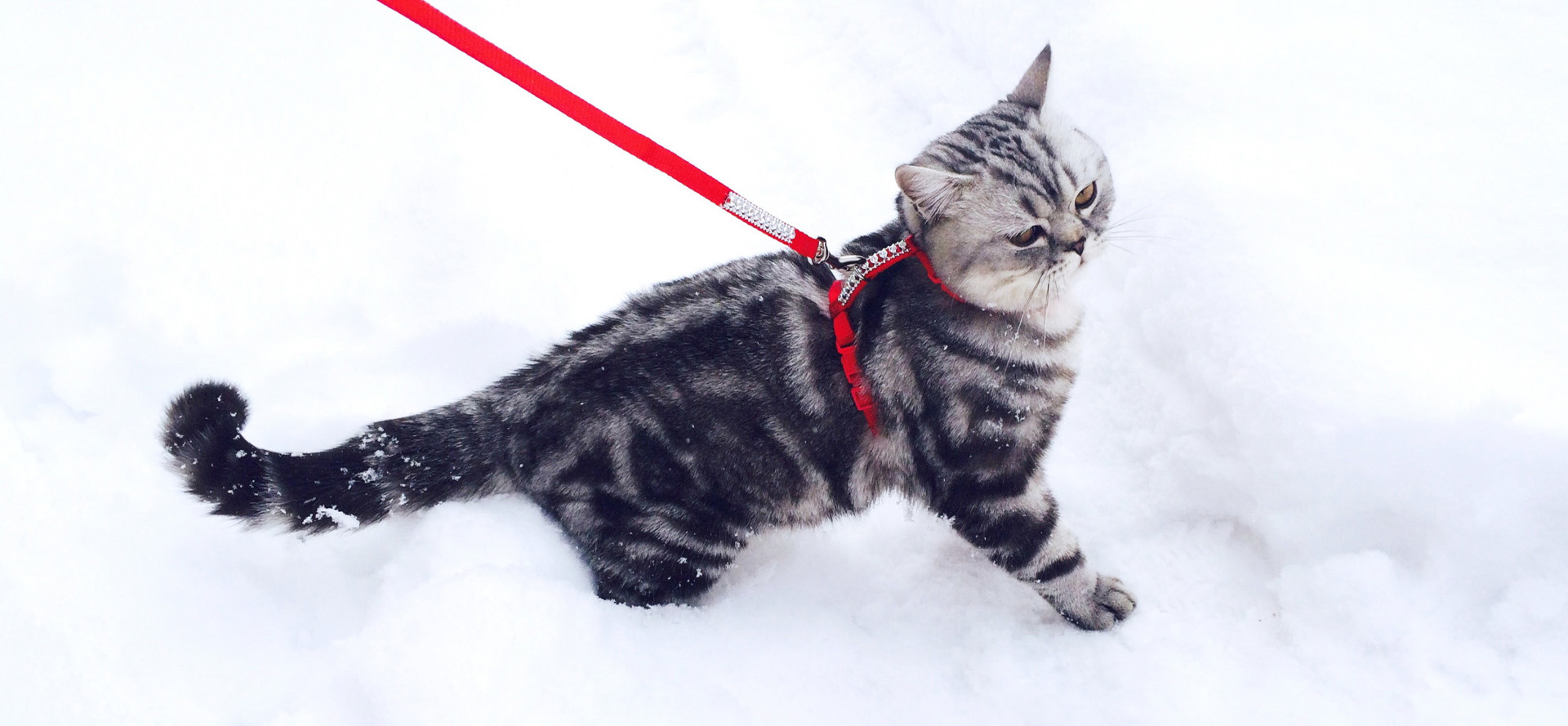 Welcoming a kitty at home is one of the most beautiful things that we do for ourselves, our families, and for the kitty. And with a new member of our family, it becomes important to pay attention to little things to ensure a happy and loving relationship between the pet and the family. Most domesticated cats are used to living inside homes and they like it there, but at the same time, it becomes important to ensure their proper exercise for the sake of their health. If you live in an urban or suburban area, a cat harness is a very important accessory that you need while taking your pet out for a walk. This accessory is also very popular among cat parents who like to take their pets on little adventures like hiking, camping, etc.
In this blog, we are going to talk about different types of cat harnesses that are available in the market. These harnesses are designed for cats of different age groups and sizes to ensure that your furry little friend is always safe while on an outing or adventure.
Kitten Harnesses
When it comes to choosing the perfect harness for kittens, there are some things that you need to keep in mind before selecting a product. Most of the harnesses that are designed to be used with small dogs, fit perfectly on large cats, but not in the case of kittens. But to your rescue, there are some harnesses available in the market that are specially designed for a kitten, as they are made with soft and comfortable material. These harnesses also serve the purpose of being the perfect leash for training as it makes them comfortable around wearing something which proves to be a beneficial factor when they grow up to be adult cats. There are different types of kitten harnesses available in the market and each one is special in its way. There are several colors and material available as well, which make it easier for the cat owner to choose the one that goes well with the fur color of their kitty.
Vest Style Harness
This is one of the most comfortable types of harnesses available and it comes for both the adult cats as well as kittens. Vest style harness distributes the pressure over the cat's body and ensures that there is no injury or damage to the cat's neck area if it pulls. Vest style harness is the perfect type for large and stronger cats, if your kitty is no so fond of going outside, then this can serve to be the perfect harness for taking it on a daily walk. It is hard for the cat to escape from this type of harness, which means that your little furry friend would always be safe and secure when on an outing or an adventure. This type of harness comes in different colors, sizes, and materials to provide the cat owner a larger pool of products to choose from.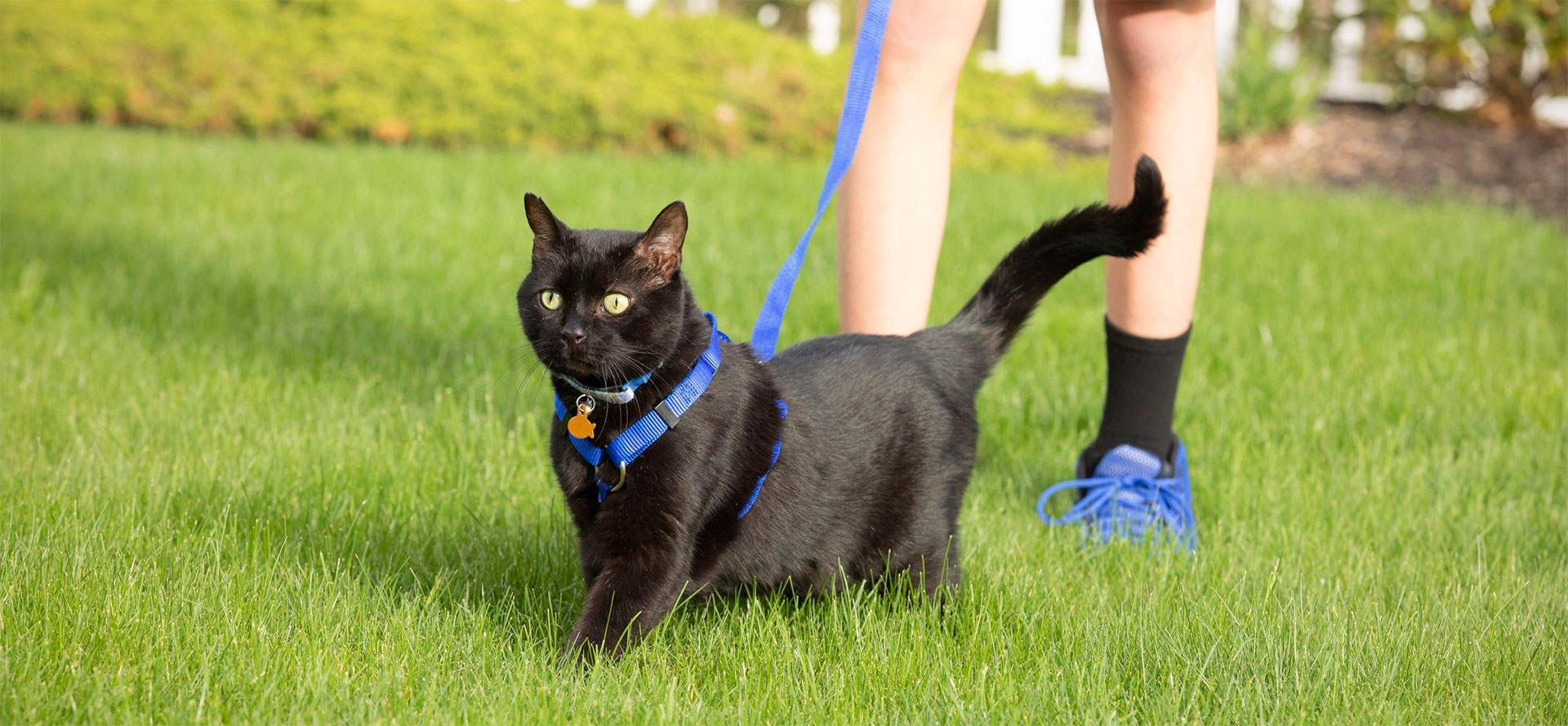 Escape Proof Harness for Cat
Taking your kitty on its first walk can be something very exciting for both of you. But, if you don't have the right type of harness, then this little fun can quickly turn into an extreme game of chase. This is why escape-proof harnesses are required. Some cats are content and love their personal space way too much to even step out of the house, but there are others who love outdoors and don't miss a chance to express that love. If your kitty belongs to the latter category, then it is very important to choose an escape-proof harness while taking it out for a walk. Escape proof may sound a litter harsh for a harness that you are choosing for your loving pet, but these are just the opposite of what these sound. Escape proof harnesses are made with materials that are soft and do not cause any kind of injury to your kitty's body. Apart from this, these come in a wide range of colors, designs, and sizes to choose from. So, if you are planning to buy an escape-proof harness for your kitty, then make sure that the material that you are choosing is animal friendly and non-toxic.
Cat H-Harness
This type of harness, as the name already suggests features the shape of the letter H and is perfect for active kittens. The contact is of the harness is very small and it features two loops, one that is for the head and the other one for the chest. Cat H-Harness not only ensures the comfort of the kitty while going on an outing but also provides mobility while keeping them safe and secure. One drawback is that when pulled strongly, these harnesses create a lot of pressure on the areas of contact and result in an unhappy kitty. But overall, these are perfect for all sizes of cats and kittens, while taking them out for a walk, or a bigger adventure.
Harnesses for Adult Cat
When choosing a cat harness for your adult cat, there are some different things that you need to focus on in comparison to choosing the one for your kitten. Cat harnesses for adult cats are designed to provide maximum comfort for the cat and reliability for the cat parent. The best thing about adult cat harnesses is that there are so many types and designs of these available in the market that the owner gets a pretty big pool of options to choose from. This availability of so many options allows the parent to choose the harness that suits their pet the best. Along with types, adult cat harnesses come in different materials, sizes and colors as well, this helps the cat parent to choose the harness that looks best of their kitties and ensure the perfect look while taking their pet out for a walk. While choosing the perfect adult cat harness, make sure that it is of the perfect size to avoid escape.
Mesh Harnesses
Mesh is one of the most important and popular materials when it comes to making some of the best cat harnesses in the world. The best thing about mesh is its super lightweight and the comfort that it provides to your kitty on the outing. Most mesh cat harnesses come with the adjustable feature to help you ensure the perfect fit of the harness on your kitty. If you are looking for a cat harness that is easy to be used, comfortable for your pet, and safe for going out on walks, a mesh harness jacket can be the perfect choice for you.
These were some of the most popular types of cat harnesses that are available in the market. Each of these types is perfect for the applications these are designed for. Harnesses are not considered as important for cats, as it is for a dog, which is wrong. Just like dogs, cats also need proper training and control of the owner while going out for a walk. Most of the cats act like they don't want to go out at all, but the owner needs to understand the importance of the physical exercise of their pet and promote a good exercise routine.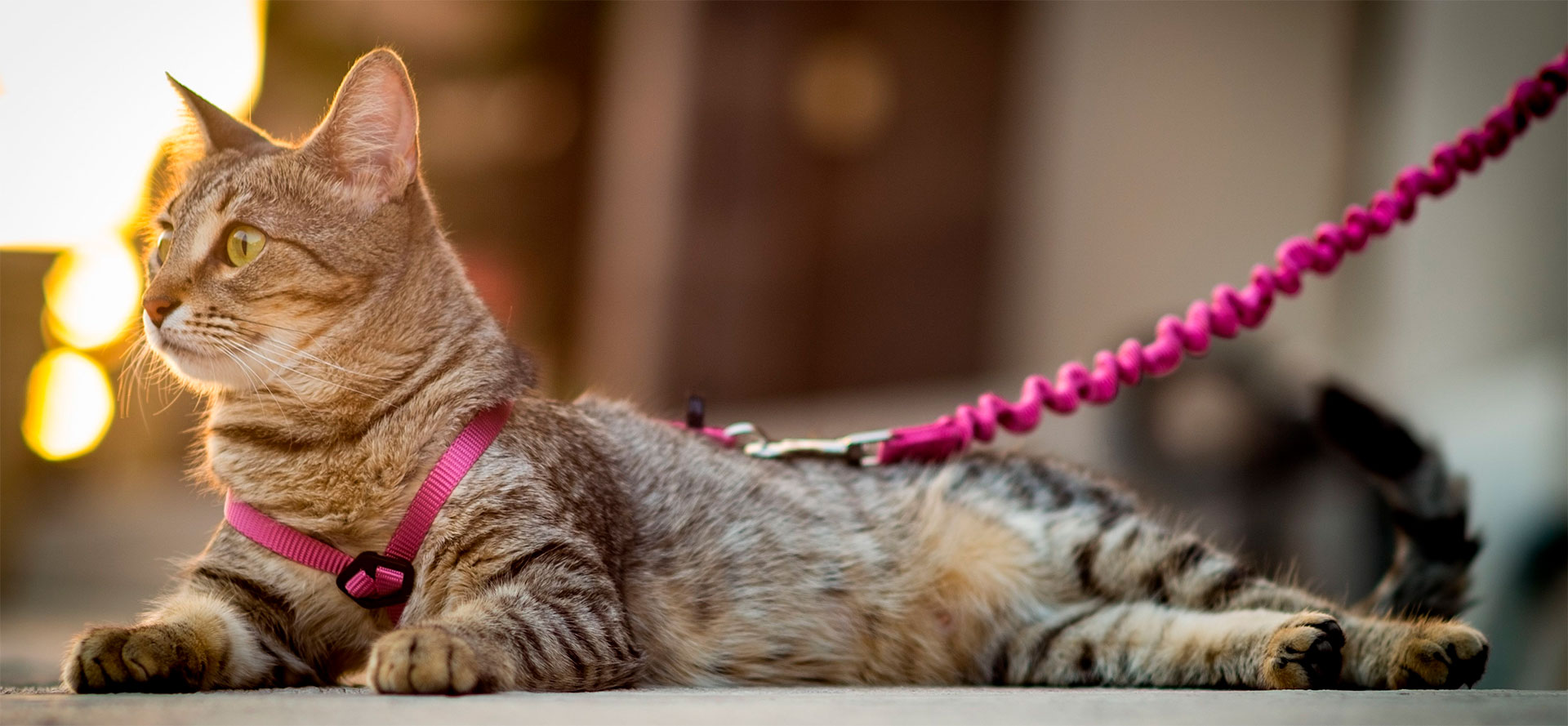 How to Choose the Best Harnesses for Cat?
So far we have told you about different types of cat harnesses that are available in the market for kitties of all age groups. Depending upon the details that we have provided, you can narrow down your choice to two one or two harnesses.
There are some very important factors that you need to focus on while choosing the perfect product for our kitties, after deciding on the type of harness that we are going to buy. The following list will help you while choosing the right product for your animal.
Customer Reviews are one of the most important factors that help you in choosing the perfect cat harness. Before making a decision, make sure that you've read enough customer reviews about the product. Because at the end of the day, the look of the harness is secondary, but the comfort of your pet primary. So make sure that you've done enough research about the manufacturer and read enough reviews to make the right decision.
The choice of material is also a very important factor that affects the perfection of the cat harness. Make sure that the product you have chosen is made from materials that are non-toxic and safe to be used for animals. If your cat has less fur and more sensitive skin, it is advised to go for softer materials like mesh and cotton.
Size is the third and one of the most important factors that affect the perfection of a cat harness. Make sure that the harness you have your eyes on, fits perfectly on your cat. If the size is too much smaller, the harness can lead to a really bad experience for your kitty and your small outing cat turns into something not so comfortable or fun for either of you.
Now that you know everything that was needed to know about cat harnesses, it is time to explore and choose the perfect cat harness for yourself. Make sure that the product you are choosing is just the right and perfect one for your furry little friend.