Last updated
Dog Wheelchairs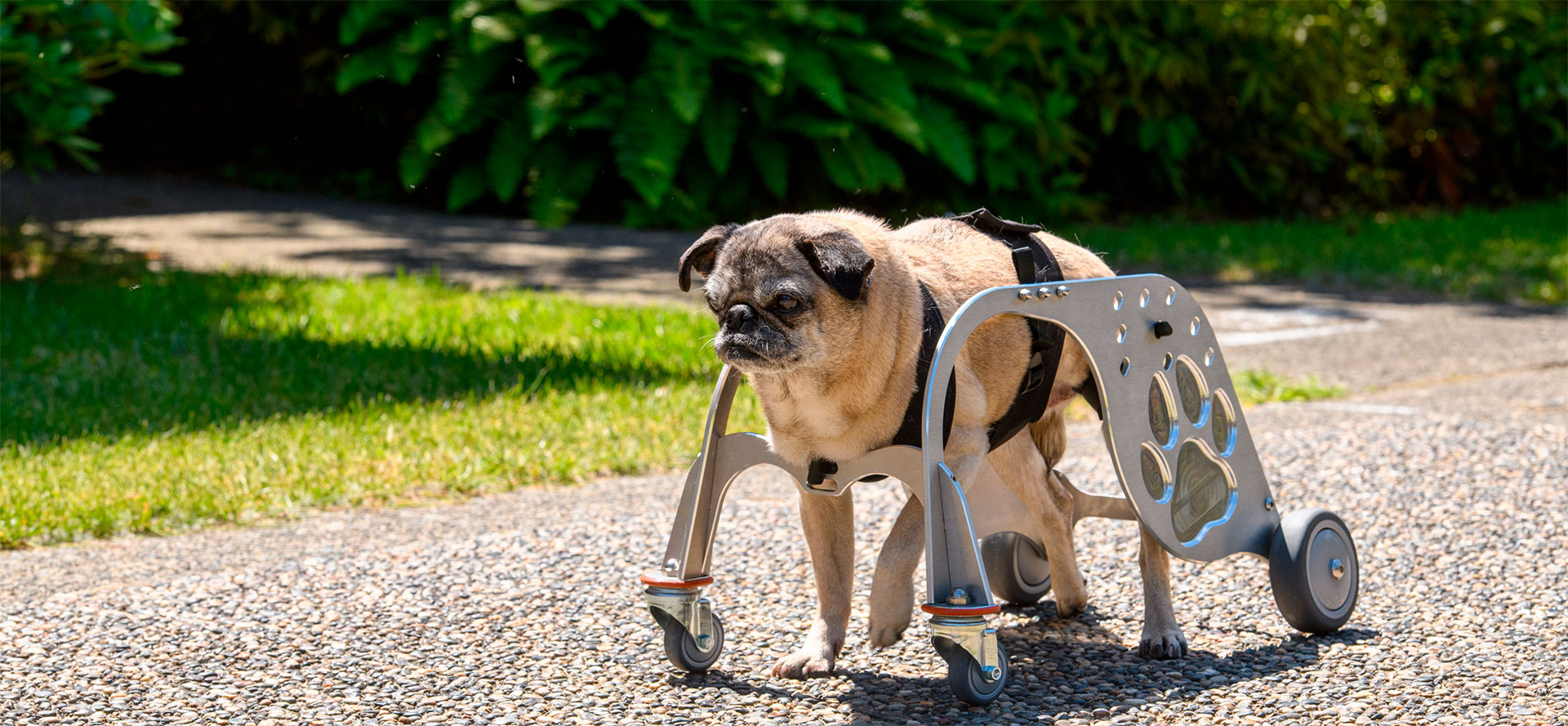 Have you ever thought about the condition of your dog's health? If so, there are probably many topics that have arisen in your mind surrounding their symptoms, lifestyle, diet, and exercise. If you haven't, you probably are thinking about your dog's health now. Just like us humans, dogs aren't invincible. Which means they can be prone to specific health problems and accidents.
Best Dog Wheelchairs in 2023
Products
Information
Price

Dimensions:

18 x 12 x 5 inches

Check Price

Dimensions:

15 x 8 x 4 inches

Breed size:

Extra small & toy breeds

Check Price

Dimensions:

21 x 12 x 5 inches

Breed size:

Medium breeds

Check Price
View all Dog Wheelchairs
If you've experienced this before, you know it can be a scary time, and you may encounter a lot of worry about your dogs' health and recovery. One great way of speeding up, helping their mobility, and making their recovery process easier, is by getting them a dog wheelchair. Likewise, if your dog suffers from paralysis or lifelong severe mobility issues, dog wheelchairs are a fantastic way of propping them up.
Types
Depending on what your vet recommends, you may find yourself looking for a specific wheelchair for your pet. To help you with this, we're going to identify the different types of dog wheelchairs on the market. Which are the following:
Full support dog wheelchair:

If your dog has mobility problems or has weak limbs on its front and back legs, you will need to get a full support wheelchair. This dog wheelchair has four wheels, and either takes it all or removes some of the weight off their legs. This wheelchair often comes with leg slings where you can put your dog's rear legs allowing your dog to stay balanced. If your dog has arthritis or undergoing rehab following their surgery, then a full support dog wheelchair is an ideal one to have.

Rear dog wheelchair:

If your dog is paralyzed or has a severe injury to its back legs, then a rear dog wheelchair could help them. This type of wheelchair has two wheels at the back and can help your dog stand, walk and play. If your dog is paralyzed, it also has stirrups where you can put your dog's legs up and let it move around.

Front support wheelchair:

Similar to a rear dog wheelchair is a dog wheelchair for your dog's front legs. This type of wheelchair involves two wheels at the front. It's the most suitable for dogs who have missing front legs, or their legs are misshapen.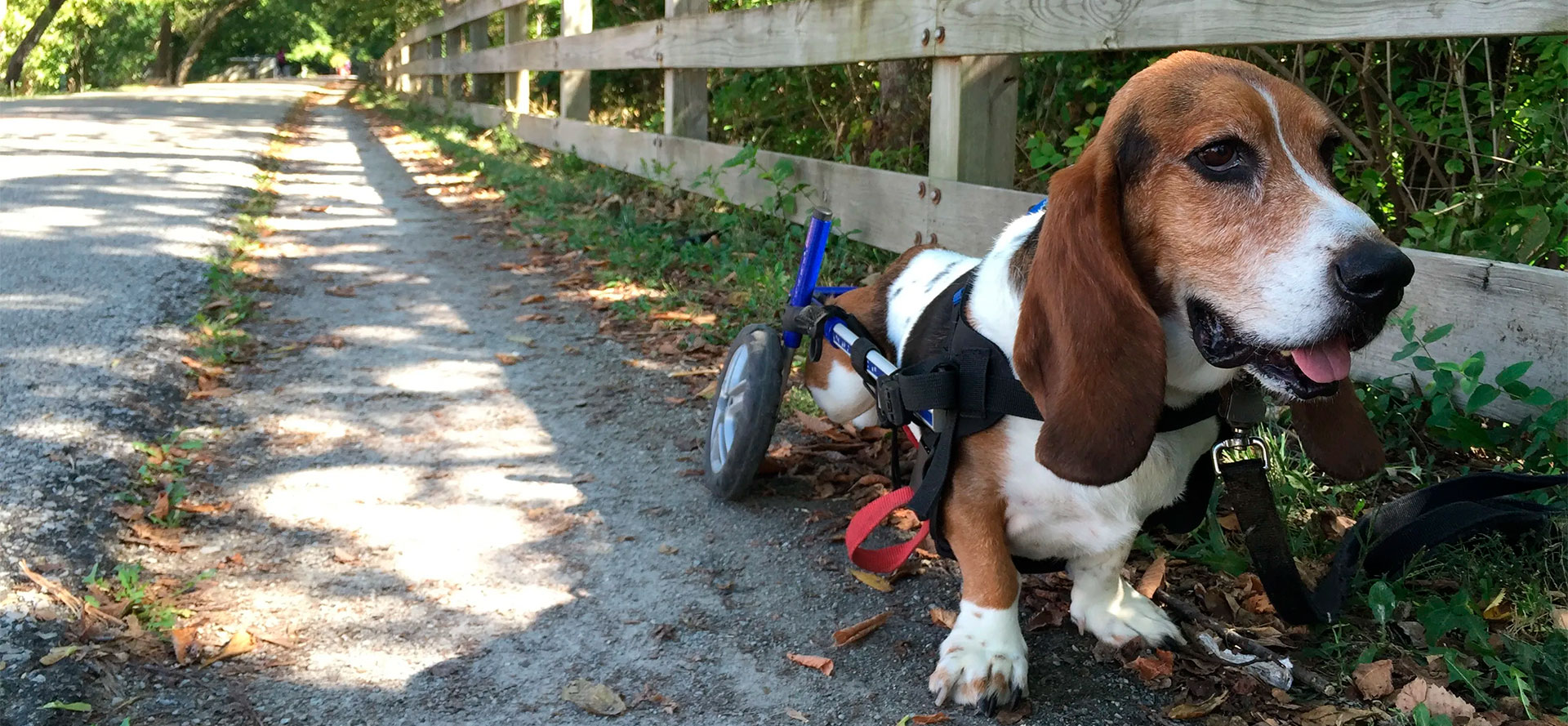 What to look for when buying a dog wheelchair
Just like any dog product, you must have certain criteria to look for before going out and buying one. To help you make sure you're getting the best for your money, you will need to review the following.
The size
When you look for a wheelchair for your dog, you must be aware of your dog's size. We're not just talking about classing your dog as a small, medium, or large breed; you need to know its measurements. In addition to this, you will need to know its weight so its wheels can hold it and it can balance easily.
Once you have its size and weight, you will want to look at models which suit it, or you can go to a veterinarian to take measurements to custom build your dog wheelchair. Concerning your dog's dimensions, you may want to consider how adjustable the wheelchair is. If your dog is a puppy and is growing or is prone to losing or gaining weight, you may want to investigate the adjustable options of the wheelchair.
More choices available
Safety features
Yes, even though dog wheelchairs are designed to make a dog's life simpler and easier, they also need to be safe. The first important factor we suggest before buying any dog wheelchair is that they need to be approved by a veterinarian.
If you're buying online, look out for specific awards or approvals from veterinarian organizations the dog wheelchair has been given. Whereas if you've seen one in a store nearby, ask or take it to your local vet to see if they approve of the model. Alongside this, there are other safety features you should watch out for, like the material of the leg slings, the sturdiness of the harness, and the fabric of the wheelchair.
The wheels
When it comes to looking for dog wheelchairs, you'd think the wheels would be made out of all the same material, just like a car's tires. Well, this couldn't be anything further than the truth. Depending on their manufacturer and how they're made, they usually come in two materials:
Air filled wheels -

As the name suggests, these wheels are pumped with air and provide a natural suspension. These are similar to ones of a car or bicycle and a great to use on tougher terrains like the outdoors, allowing your dog to run, walk or enjoy the general outdoors.

Foam wheels -

On the dog wheelchair market, these are usually the most common type of wheels to buy. These wheels are dense and have a rugged material, making them difficult to go flat or puncture. Similarly, they're good wheels to use on any type of terrain.
In addition to the wheels' materials, it's also essential you consider the size of the wheels for the dog wheelchair. If you have a large dog, you will want to look at large wheels that are dense and have a thick material to support your dog. Whereas if you have a small dog, such as a puppy, you will want wheels that are lighter in size and support your dog indoors.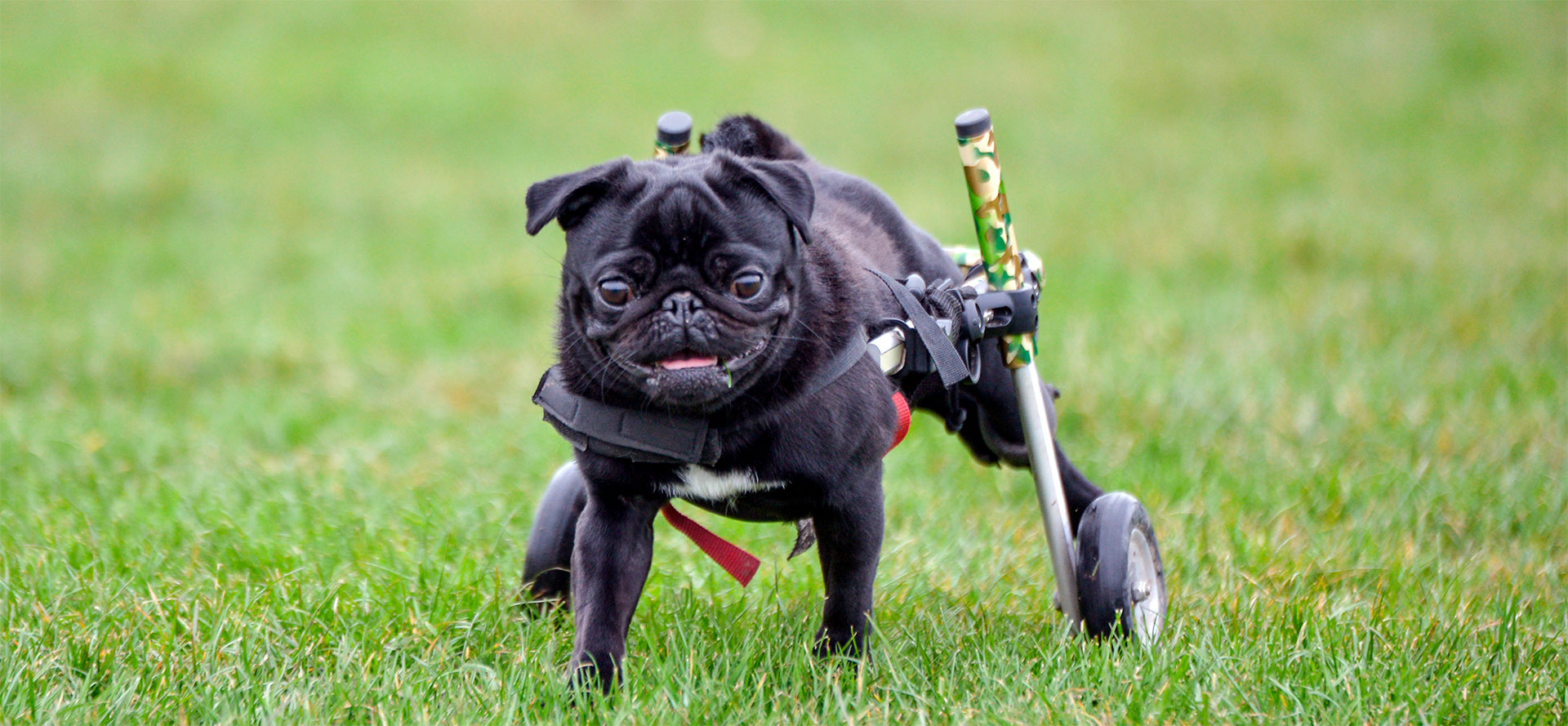 Prices
Before you go and get your dog wheelchair, you must think about the reason it requires one. Is it just for a short-term purpose like rehabilitation, or does your dog require it to have a serious condition that causes them to need it for life? Depending on the purpose of the wheelchair will influence the amount of money you wish to pay for the wheelchair. Plus there are wheelchairs which can have certain features and differ from each other.
On average, the cost of a dog wheelchair can range between $60-$100 if it's for temporary purposes. If your dog needs it for long-term use, midrange models on the market cost between $100-$250.
Finally, models can cost between $100-$250 that tend to have more premium features, such as customizability, warranty, and longer durability.
Final thoughts
Overall, getting a wheelchair for your dog can be life-changing. Wheelchairs can help with hip dysplasia, arthritis, neurological conditions, paralysis, balance, stability, surgical rehabilitation, and much more. Any wheelchair you look at, though, you must make sure it's been approved by your veterinarian or if an online industry-recognized veterinarian organization. Similarly, if you're looking to buy online, you should look at the reviews before buying.
We must stress how important it is to get a suitable wheelchair for your dog. Before you buy, you must measure its height and weight, so your dog can be comfortable in it. If you're unsure, take recommendations from a professional such as a veterinarian to help pick out the right one for your dog.
Choose Dog Wheelchair now
Tags: pet grooming supplies, dog water fountain stainless steel, healthy dog food brands, cat training, quality dog kennels, vet recommended puppy food, automatic cat water fountain, best cat trees, cat cage for balcony, dog collar tags