Last updated
Dog Tags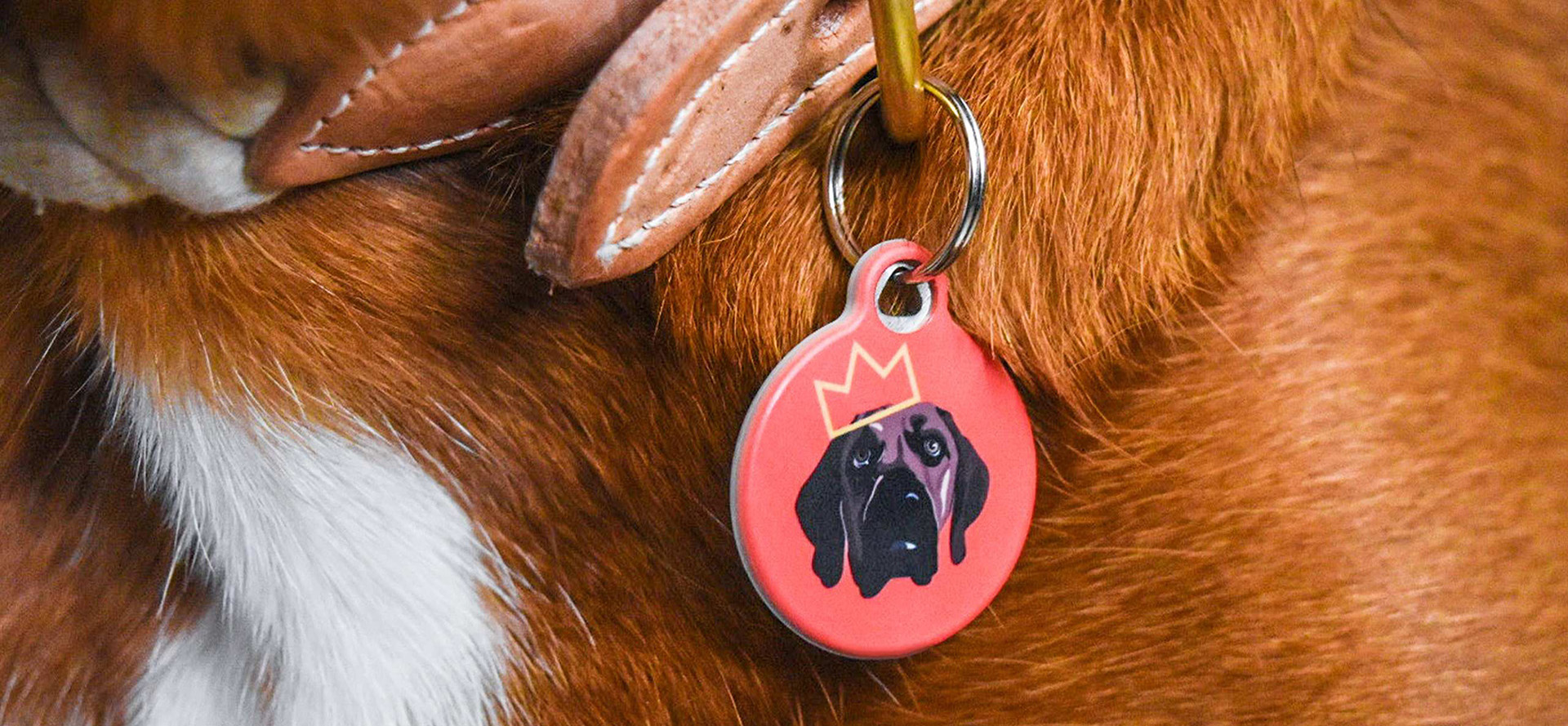 There are 900+ million dogs in the world. This is why the possibilities of your furry friend getting lost like a newborn baby are quite high. After all, dogs cannot communicate with the people around and no matter how careful you are, it only takes a moment for your beloved pooch to slip out of an open door or get loose off the leash. Dog tags are one of the best ways to make sure that your furry friend gets returned to you safe and sound. Here is a buying guide to help you buy the right dog identification tag for your beloved pooch.
10 Best Dog Tags in 2023
Products
Information
Price

Dimensions:

0.8 x 0.1 x 0.9 inches

Material:

Stainless Steel

Check Price

Dimensions:

1.2 x 0.1 x 1.2 inches

Breed size:

Medium Breeds

Material:

Stainless Steel

Check Price

Dimensions:

1.3 x 0.1 x 1.3 inches

Material:

Stainless Steel

Check Price

Dimensions:

1.01 x 0.08 x 1.31 inches

Breed size:

Small Breeds, Medium Breeds, Large Breeds

Check Price

Dimensions:

1.5 x 0.1 x 1.7 inches

Material:

Stainless Steel

Check Price

Dimensions:

1.5 x 0.1 x 1.7 inches

Material:

Stainless Steel

Check Price

Dimensions:

1.13 x 0.08 x 1.26 inches

Breed size:

Small Breeds, Medium Breeds, Large Breeds

Check Price

Dimensions:

1.25 x 0.08 x 0.92 inches

Breed size:

Small Breeds, Medium Breeds, Large Breeds

Check Price

Dimensions:

1.5 x 0.1 x 1.7 inches

Material:

Stainless Steel

Check Price

Dimensions:

1.2 x 0.1 x 1.4 inches

Breed size:

Medium Breeds

Material:

Stainless Steel

Check Price
View all Dog Tags
What are Dog Tags?
Dog ID tags refer to identification tags that are typically attached to the collar of the dog. These tags contain information of the dog like, address and name of the dog, phone number of the pet-parent and also essential medical information, such as history of inoculations, blood type, allergies and so on. With such information engraved on the dog tag, it becomes easier for people to find their missing pets. Even though it is crucial that your dog is microchipped, a tag with all the important details makes it possible for a faster reunion in case your dog decides to be adventurous.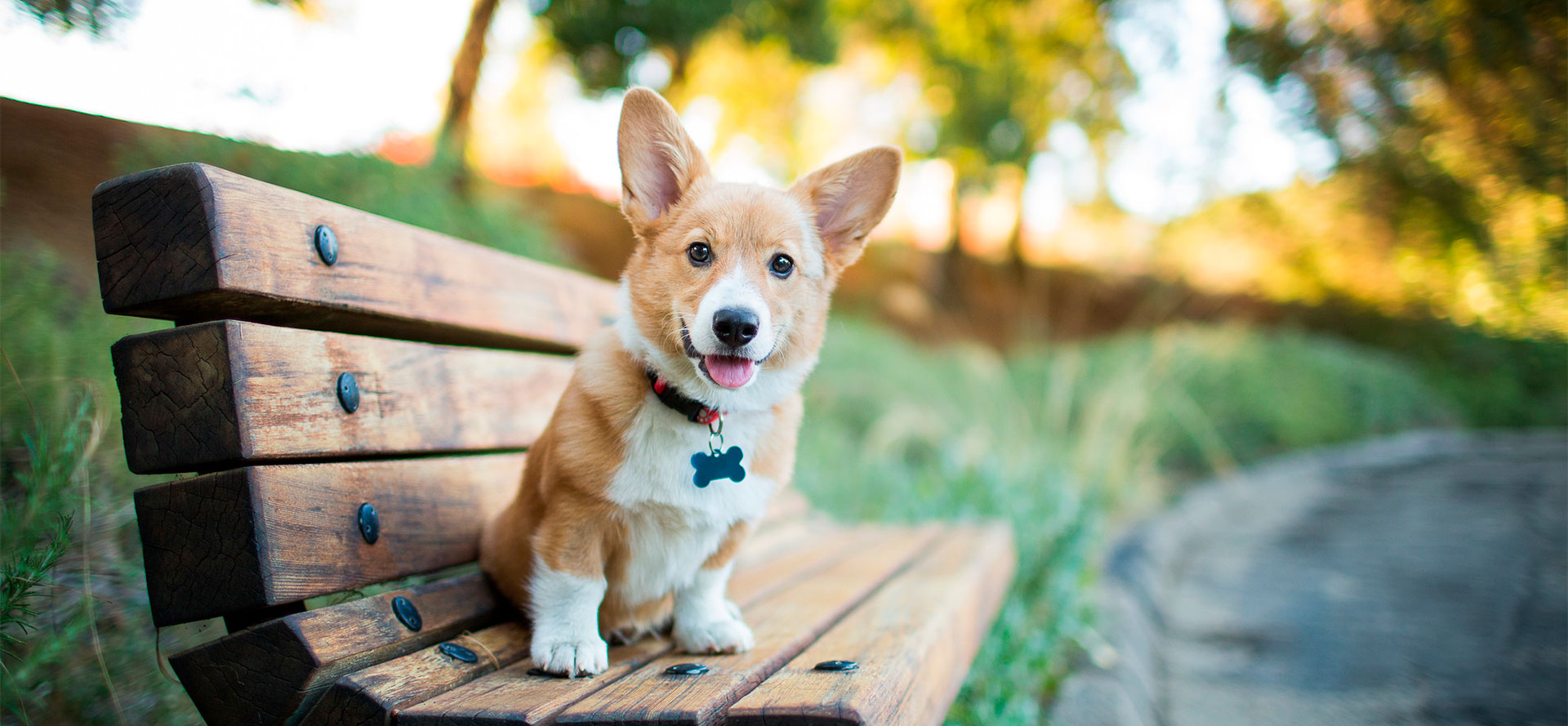 Tag Types
Metal dog tags –

The easiest and most common dog name tag option. They come in various colors and shapes like, hydrants, bones, hearts and circles. Some styles have bling on them, such as tiny rhinestones. Based on the metal type, these tags might not last as long as you would like them to. While brass and stainless steel dog tags last the longest, aluminum dog tags are also a good option. Our top 10 metal dog tag list will help you narrow down your options.

Slide on dog tags –

If you are against loose tags making noise when they hang from the collar of your dog, you can consider the slide on dog tags. These work great for pooches who engage in a lot of activity where there are chances of the tag getting pulled off or broken. These tags are flat metal strips and you can run through the dog collar so that it sits nearly on top.

Digital dog tags –

Dog identification has also gone digital just like everything else in life. Digital dog collar tags are worn just like a regular metal tag, but it includes so much more information. The information can be accessed through a QR code that is found on the tag. A smartphone is required to scan the QR code and all the details will be instantly available. These tags come in so many different shapes and colors that it gives you the option of making your dog look stylish.

Tube dog tags –

These are considered the best dog tags for pet-parents who wish to include detailed information on their furry friend's tag. It is designed as a small tube that can be easily opened and the information can be placed inside in the form of a rolled-up, small slip of paper. This is considered a good tag option for dogs suffering from health issues. These tags are also preferred by pet-parents who travel a lot with their dogs and wish to include details like, current shots, information on their veterinarian, country of origin and so on. These tags are typically made of aluminum, but you can find them in other materials as well. You can read our reviews regarding tube dog tags to find out more about them.

License dog tags –

These tags look similar to a driver's license and a great option for dog-owners who enjoy traveling with their pooch. These are generally made of robust, sturdy plastic. These can hold a lot of information and they come in bright colors that make them stand out so that people can easily see what's written in case your dog gets lost.

GPS-enabled dog tags –

These tags are helpful in tracking wandering dogs. Thanks to GPS technology, you will know the exact location of your dog and the information will generally be sent to an app on your computer, tablet or smartphone. To fully understand the features of these tags and how they work, you can check out our GPS tags for dogs reviews.

Silicone dog tags –

These tags are specifically designed to be functional and stylish. These tags are durable and meant to show off the personality of your dog. They are perfect for everyday wear and can be cleaned easily. These are even waterproof.

Medical dog tags –

These tags are typically for dogs with medical issues. These can come in different colors, styles and shapes. You can easily engrave all the medical information of your dog.

Fashionable dog tags –

These are stylish and fashionable dog tags for pet owners who are not looking for run-of-the-mill tags with hearts and bones. These are made of steel, brass and copper. They are available in unique designs, shapes, materials and colors. You will find unusual shapes to match the quirky personality of your pooch.
Other types of dog tags available out there include military tags and customizable tags. Military dog tags are usually for dogs who have been a part of the army and these tags come with five lines of texts. They're usually made of stainless steel. You will even find dog tags made of wood that look classy and stylish. You can take a look at our reviews to find which type of dog tag is perfect for your pooch.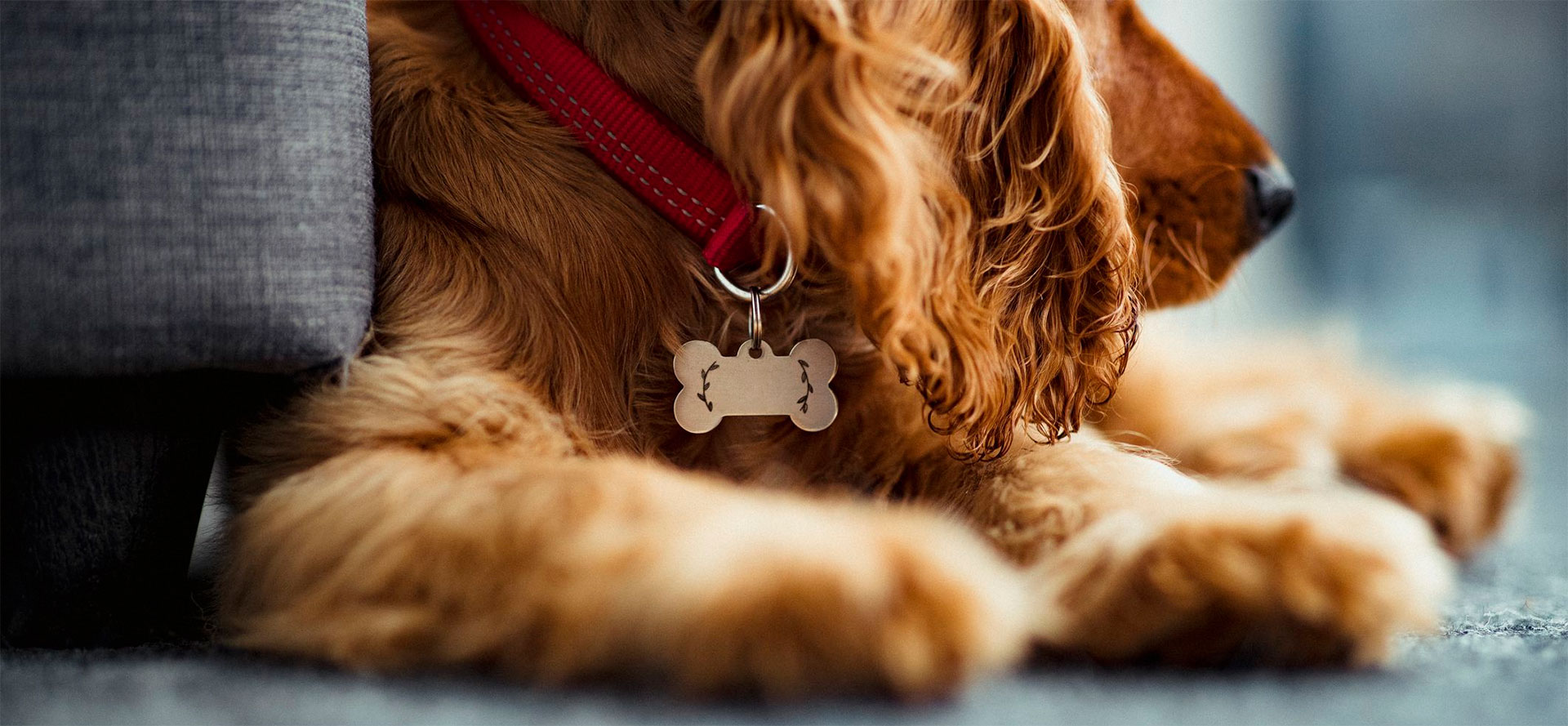 More choices available
Tags Dimension
Cool dog tags are typically .4mm of stainless steel with a 1/16 inch rolled edge and 1/8 inch attachment hole at the tag's end. The size of military dog tags is usually 1 1/8 inch by 2 inches. You can decide on the size of the dog tag based on the size and breed of your dog. If you have a small dog, you would want something that is light and looks proportionate to the size of your dog. Similarly, if you have a large dog, you need to take a look at large dog tags that are designed to suit the size of the dog. You will also find puppy dog tags that are smallest in size and you will have to replace the tag as your dog grows. To find out more about the right size of the dog tag, refer to our dog tag reviews.
Choosing an Identification Tag for Your Dog
When selecting dog tags for your pooch, take into consideration the following:
Choose a tag that is big enough to hold all the required information. You may want to consider a two-sided tag so that a lot of information can be engraved.
The dog tag must suit the personality of your dog. You can select something in a bright color or something that is fun in design.
The tag must not be very heavy or too small for your pooch. It should be proportionate to the weight and size of your dog.
What Information Should Be On the Dog Tags?
Your dog's ID tag should include the following details:
The name of your dog.
Your contact information. It would be better if you can provide two numbers so that there is an alternative if someone cannot get through your primary number. Also, do not forget to mention the area code.
Your email address.
Your complete home address with city and street or you can just include the city if you do not wish to put your entire address information.
The tag can include messages indicating whether your dog has some medical issue or he/she is microchipped. Such additional information will be helpful in case your dog is lost and someone finds him or her.
If you want, you can include a second tag that has information about the microchip company, the ID number of your dog or the phone number of the company.
You can include your name on the tag.
These are some of the most important information that you can include in your dog's tag. You can also include additional information that might be relevant and valuable to whoever finds your dog. If you want, you can provide the information about your dog's vet in case your pooch is suffering from allergies or such other health conditions. This will help whoever finds your dog to care for him or her until you are reunited.
So, whether you are looking for small dog tags or large dog tags, your options are endless. Dog tags are available in so many different shapes, sizes and colors. You just have to select the one that suits your dog the best. Consider your dog's size, breed and weight before making your choice. Also, take into consideration your dog's personality and style. If you still need more help, we have compiled lists for the top 10 dog tags that are popular in the market. We also have reviews to help you make an informed decision. Make sure of these resources to find the right tag for your beloved pooch.
Choose Dog Tag Now
FAQ
What to put on the dog tag?
The name of your pet, your phone number, and the city where you live. It is also paramount to have your pet prove rabies vaccination on the tag to show that your dog is up to date on his vaccines.
What are dog tags?
A dog tag is a metal tag fastened to a dog's collar that usually contains the dog's name and address. This makes it easier to trace the dog back to the owner in case the dog is lost.
How to put a dog tag on a collar?
Place the lengthy chain through one of the dog tags' holes. Insert the last ball of the chain into the cavity and pull with both hands on either side of the chain until it snaps into place.
What are dog tags for?
Dog tags are used to identify the dog owner, where they live, and a phone number to reach them through. Dog tags come in handy when a dog is lost, and the owner can be traced easily.
Tags: pet supply, interactive dog games, is parmesan cheese bad for dogs, dog pregnancy, is sushi good for dogs, dog parasite treatment, limited ingredient dog foods, healthiest dog food, best dog collars, scariest dog breeds