Last updated
Best Dog Sunglasses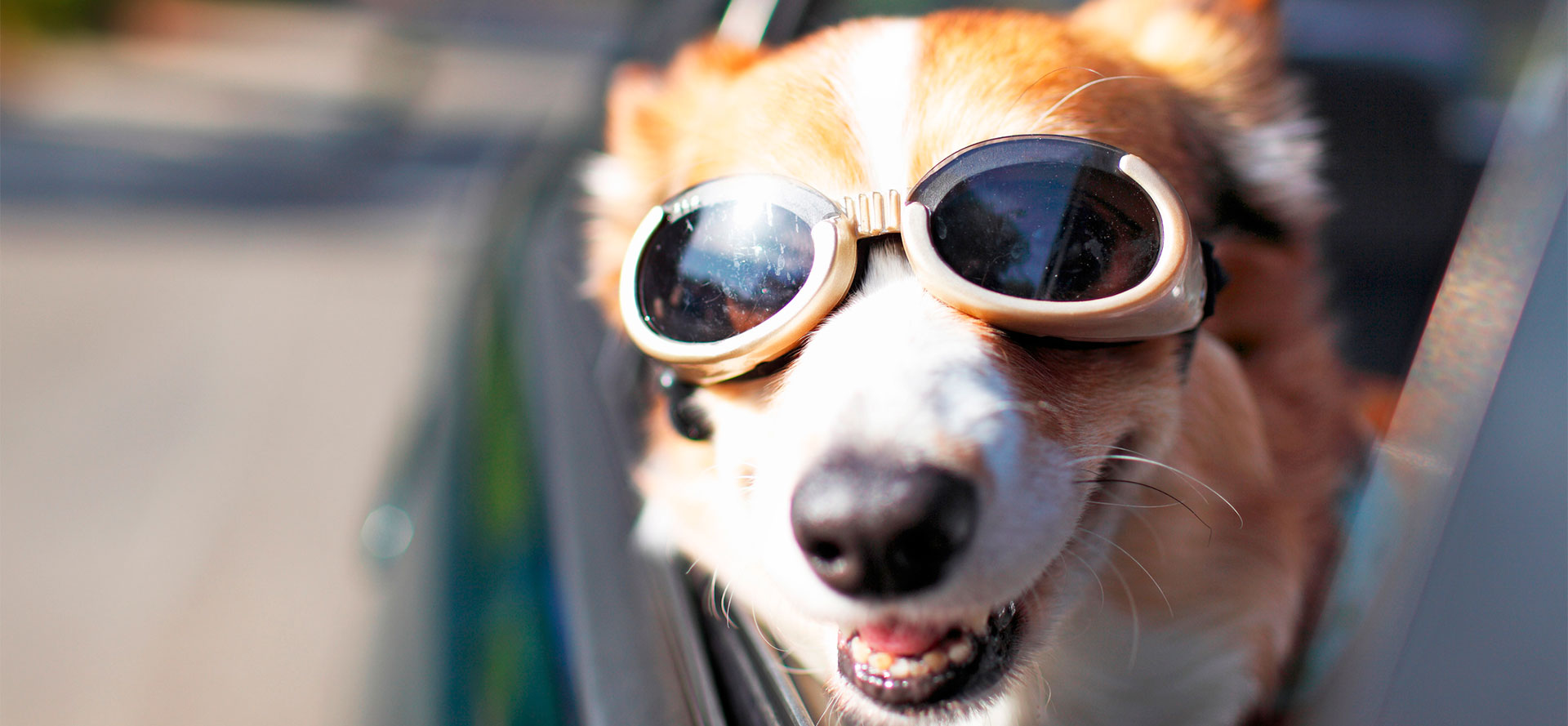 Have you ever thought about styling your dog with a hip pair of sunglasses? If you haven't, you should! Dogs can look super cool and chic wearing a set of shades. They can easily go from looking to a cute breed to a cool not to mess with an animal with a pair of glasses. Looks aren't the only reason your dog should wear glasses, though; in fact, there are many benefits to them, one of which is their health. Dogs have a shorter life expectancy; therefore, we must keep on top of their health as much as possible. That means preventing their eyes from getting damaged from UV rays.
Similarly, sunglasses can be effective against eye-related diseases like blurred vision, retinal atrophy, cataracts, or any diseases inherited from their parents or triggered by diabetes. Sunglasses can help your dog by slowing down diseases like those just mentioned. Alongside preserving their sight, the right dog sunglasses reduce the risk of dirt, wind, or debris from getting in their eye. There are a lot more benefits to them than looking cool. To know which of the best dog sunglasses may benefit your pet, check out our top picks here.
What are dog sunglasses?
Dog sunglasses are a pair of glasses that protect your dog's eyes from the sun. Their primary purpose is to block UV rays from piercing their cornea and stopping debris from entering in.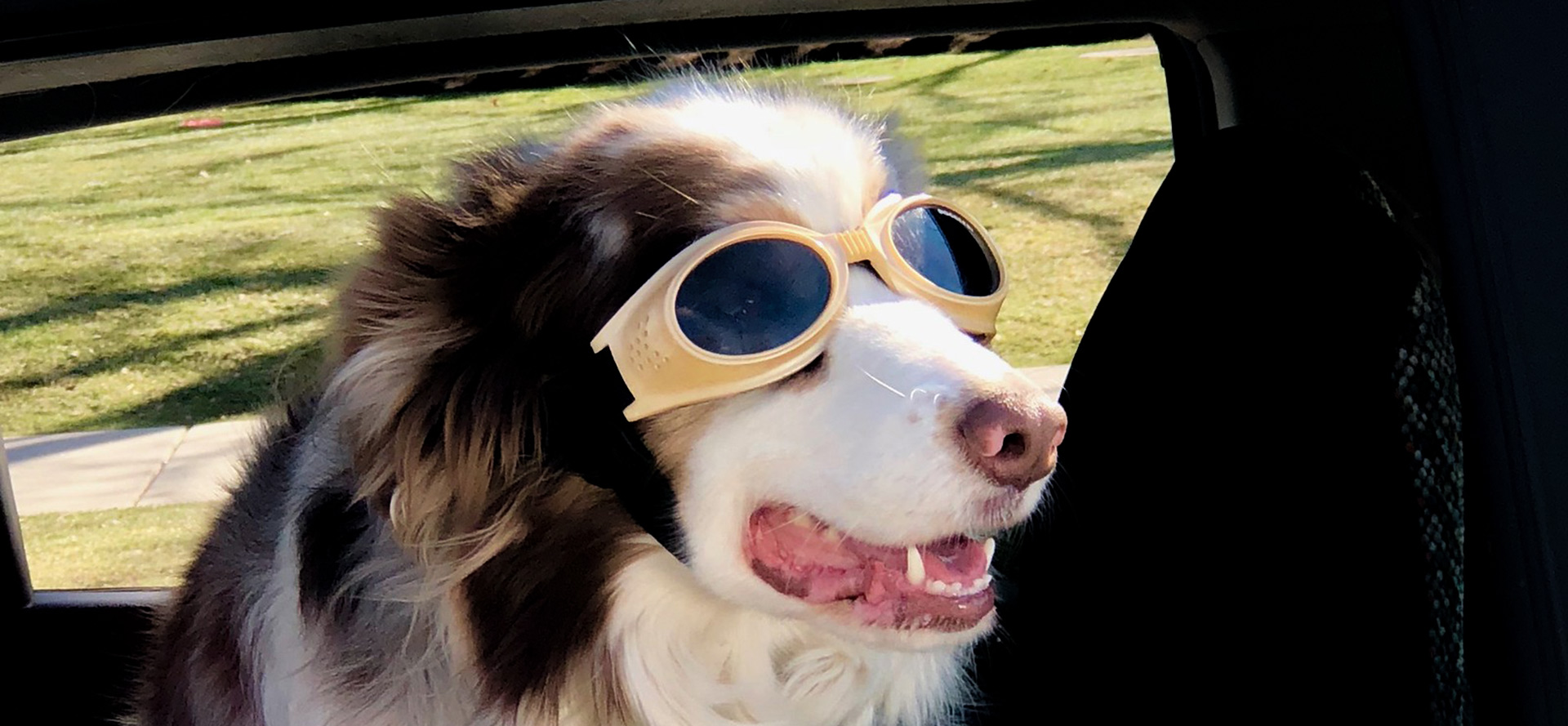 Most sunglasses for dogs tend to be tinted and are manufactured to fit the shape of your dog's head. Some dog owners choose to put them on their dog for fashion purposes, whereas others insert prescription-based lenses to help them see better. It might be beneficial to get your dog a pair of sunglasses if your dog does the following:
Hang their head out of a car window or off a motorcycle:

Dog sunglasses can prevent wind from getting into their eyes. High winds can easily scratch your dog's eyes.

Walking in polluted areas:

If you walk your dog in a contaminated area, dog sunglasses can prevent dirt and pollutants from irritating their eyes.

When walking in wet areas:

Dog sunglasses can stop bacteria from polluted water from getting in their eyes and causing an infection.

Walking in the forest:

Having the right dog sunglasses can prevent your dog's eyes from getting pierced if they come into contact with sharp objects like branches when in the forest.
Different types
Dog sunglasses have a range of benefits and even more options to choose from on the marketplace. To help you, here are the common types of dog sunglasses available:
Reflective dog sunglasses:

These dog sunglasses contain reflective lenses which prevent their eyes from absorbing UV rays. Reflective dog sunglasses are of high quality and usually consist of a double strap to help stay on your dog's head while outside. The sunglasses have lots of padding inside, making them comfortable to wear when your dog is out. Alongside this, they tend to have a PVC frame that is flexible to stop their glasses from fogging up quickly. Most reflective dog sunglasses tend to be made for only large breeds like Golden Retrievers and German Shepherds.

Small sunglasses for dogs:

Sometimes it can be difficult to find eyewear that is an appropriate fit for toy and small breeds like Pugs, Dachshunds, Bichon Frise, and more. But, fear not, some dog sunglasses are specifically made for small dogs. Most of these glasses have tough lenses to keep them safe and contain a UV-resistant film to stop any rays from damaging their eyes. Due to the small size, these sunglasses also have an adjustable head strap to fit on your dog's head securely.

Ski type dog sunglasses:

Have you been skiing before? If so, you will know what we mean when we say skiing glasses. Just like human ski sunglasses, there are ones designed for dogs. These dog sunglasses have only one lens with no divider to allow your dog to see as much as possible. The lack of a divider also provides for a more comfortable fit on your dog's head. To add to the comfort level, many of these glasses also contain padding to help fit on your dog's head easily. Again, these sunglasses only tend to be in a large size and are quite challenging for smaller dogs to wear.

Waterproof sunglasses:

There are dog sunglasses that solely stop water or debris from getting in your dog's eyes. Compared to other sunglasses, these are portable and can fold up easily. Similarly, they tend to stay in place easily and fit comfortably on their face.

UV sunglasses:

If UV light is your main concern, you can get dog sunglasses that block 100% of UV rays from hitting their eyes. These glasses tend to have a hinge at the bridge of their nose to sit comfortably on their face and are also flexible to fit around many different types of dog's heads.
How to choose dog sunglasses?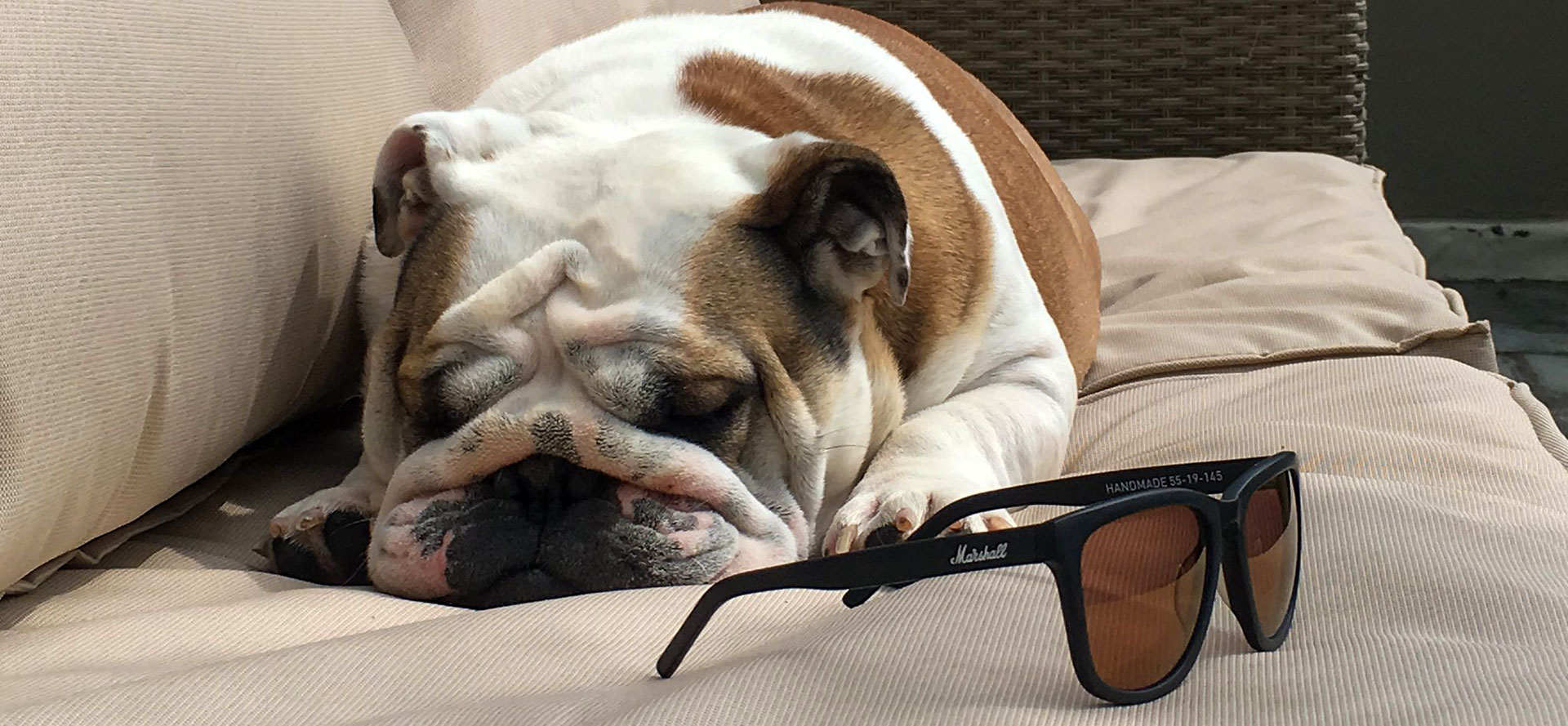 If you're looking to buy dog sunglasses, you should think about choosing the following before purchasing:
Adjustable straps
No matter what size the manufacturers say the sunglasses are, it would help if you always considered choosing ones with adjustable straps. If you have adjustable straps, you will be able to make sure the sunglasses fit your dog's head comfortably.
Type of lenses
It's also important to choose dog sunglasses based on the type of lenses. If your dog is an older breed with eye difficulties, you will want to choose ultraviolet lenses. If you're looking for sunglasses to stop dirt and debris from entering, you might want a thicker lens. Alongside this, you will also want to make sure the sunglasses have the right shaped lenses to match your dog's eyes.
What to consider when buying sunglasses?
When buying dog sunglasses, you should consider the following:
Size:

Size should be one of the first things you consider when buying sunglasses for your dog. To pick the correct frame size, you should measure one corner of their eye to the other eye corner on the other side of their face. This will provide you with the head strap measurement. Then you should measure from one ear to the other with their chin in the middle to get the chin strap measurement (if required).

Padding:

Ideally, you will want sunglasses that have a good amount of padding around their eyes. If you plan on your dog wearing your sunglasses for an extended period of time or in a certain type of weather, you will want to make sure they're comfortable. By simply having an adequate layer of padding will help keep your dog comfortable and feel supported.
Conclusion
Dog sunglasses can help your dog look stylish, protect their eyes from degenerating even more from UV light and stop dirt and debris from getting in. There are many different types of dog sunglasses ranging from reflective, double staps, small dog sunglasses, and waterproof ones. When choosing dog sunglasses, it's essential you choose the right size, make sure they're padded, and have adjustable straps, so they're comfortable. Plus, it's also a good idea to read reviews to help you choose the right sunglasses for your canine.
Tags: pet supply, modern cat tree, cat travel carrier, what is the best wet food for cats, best dog fence, stainless steel military dog tag, best litter for cats, dog coats for large dogs, why dog cough after drinking water, rubber cat litter mat