Last updated
Best Cat Beds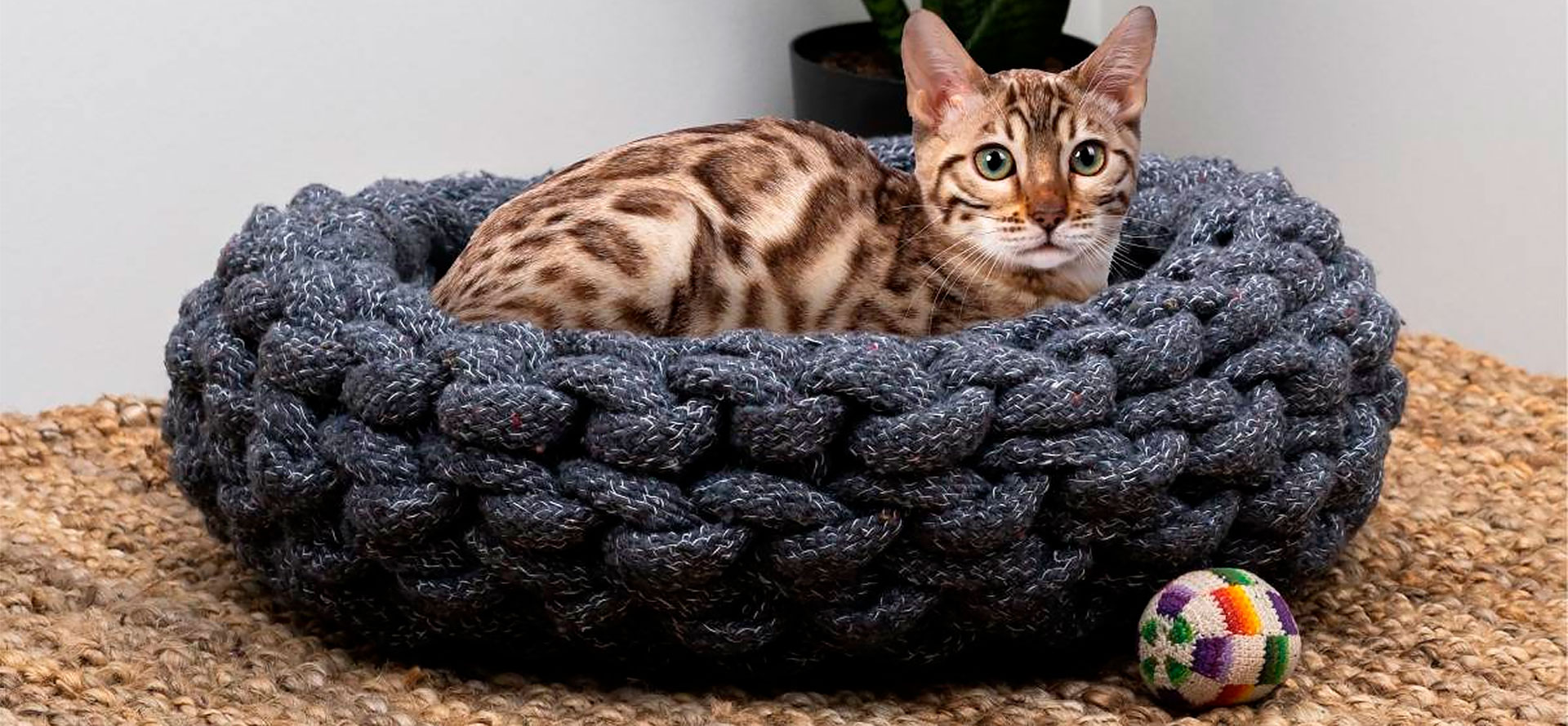 Cats are known for being moody and unpredictable. Unlike canines, these furballs are not so humble and need comfort from the entire world. As a loving pet parent, you would also want to provide your cat with the most luxurious accessories. Cats will all their aura deserve to live a life of luxury and comfort. A cozy cat bed is the best way to ensure your feline's health and well-being. At the same time, you also make certain that your pet has a comfortable place to rest in.
Best Cat Beds in 2023
Products
Information
Price

Dimensions:

18.89 x 18.89 x 9 inches

Bed feature:

Machine-washable

Fill & frame material:

Polyfill

Lifestage:

Kitten, adult, senior

Check Price

Dimensions:

13 x 13 x 16 inches

Cover material:

Polyester

Fill & frame material:

Polyfill

Bed feature:

Machine-washable

Check Price

Dimensions:

17 x 14 x 2.5 inches

Cover material:

Faux fur, polyester

Fill & frame material:

N/A

Check Price

Dimensions:

25 x 17 x 7 inches

Bed feature:

Machine-washable, removable cover, orthopedic

Cover material:

Polyester

Fill & frame material:

Memory foam, polyfill, orthopedic foam

Lifestage:

Puppy, adult, senior, kitten

Check Price

Dimensions:

18 x 14 x 12 inches

Bed feature:

Machine-washable

Cover material:

Suede, faux fur

Fill & frame material:

Polyfill

Lifestage:

Kitten, puppy, adult

Breed size:

Extra small & toy breeds

Check Price

Dimensions:

16 x 14.14 x 18.5 inches

Fill & frame material:

Polyfill

Bed feature:

Machine-washable

Lifestage:

Kitten, adult, senior

Check Price

Dimensions:

17 x 17 x 6 inches

Cover material:

Recycled materials, polyester

Fill & frame material:

Recycled materials

Check Price

Dimensions:

19 x 19 x 12 inches

Filla & frame material:

N/A

Check Price

Dimensions:

22 x 17 x 17 inches

Bed feature:

Heated, machine-washable

Cover material:

Microfiber, faux fur

Fill & frame material:

Fleece

Check Price

Dimensions:

17 x 15 x 17 inches

Bed feature:

Machine-washable

Cover material:

Polyester

Fill & frame material:

Polyfill

Check Price
View all Cat Beds
Cats naturally tend to get annoyed quite easily. When they are irritated they look for a safe space to hide in. Along with being a comfortable sleeping space, a bed can also be a haven for your pet. Another behavioral thing that cat owners commonly come across is that felines get scared easily. Both cats and dogs, when they get scared try to find a secure place where they can hide. If pets do not find that safe space they may run away from home. With a cat bed, you can make sure your pet has an ideal space to hide in whenever it feels scared. The shy behavior of cats is another aspect to look at. Pet parents are well-acquainted with the fact that these four-legged friends are not open to everyone. This is one of the reasons why they need a comfortable cat bed for their pet.
Now that you know why you need a bed for your furry friend. The next step is to select the best bed for your cat. The market seems to be flooded with so many options. It is understandable if you are confused about the selection of the cat bed. However, there are certain factors to be considered before you get a cat bed. Let us explore these factors and different types of cat beds and find out which will be best for your four-legged friend.
Covered Cat Beds
Covered beds offer a quality sleeping experience for your cat. Covered beds lend a safe place to your feline with a cave-style look. They can comfortably rest in privacy without any hindrance from the outside. Felines enjoy sleeping in places where they feel secure. Covered cat beds offer a higher degree of comfort and security to the pets. There are covered beds with different features, aiming to elevate the comfort of your cat. Beds with padded bases are always in demand. A padded base is always liked by cats for its warm feeling. They simply curl on the base and fall asleep within minutes. Usually, these beds feature high sidewalls which make the interiors spacious. Wide and spacious interiors are always preferable as the pets have scope to move comfortably inside the bed. They do not feel suffocated and bound with the igloo style design of the covered beds.
There are several interesting designs and patterns available for you to pick from. Beds made from ultra-soft, pet-friendly materials are always recommended. Some cats create a lot of mess on the bed and it may get expensive for you to replace the bed each time. There are beds fabricated from stain-resistant materials, which are easy to clean and machine-washable. Here are our top-10 recommendations for covered cat beds.
Heated
Cats love to doze off in warm spaces. You can always find these furry goofballs resting under the sunlight or above a heating vent. A pet bed is best in winters to cushion your cat in heated comfort. Heated cat beds are perfectly suitable for the fluffy cat to rest in. Along with the warmth, they also have a luxuriously soft surface. Some brands also offer other comfort features such as a soft poly-fiber-filled pillow that provides a snug space for the cat to rest on. There are heated cat beds with a nest-like shape that envelop your cat in warmth throughout the year. Generally, the heating insert of the bed is removable, so the parents can conveniently clean the cushioned sleeve.
There are different sizes of heated beds available. Size is essential when you look for an ideal cat bed. It often happens with pet parents that their cat does not even smell the bed and instead finds its packaging box more comfortable. One of the reasons for this could be the size of the cat bed. Make sure you get the right size so your feline is not hesitant or reluctant to step on the cat bed. You can have a look at top picks to get the best-heated bag for your cat.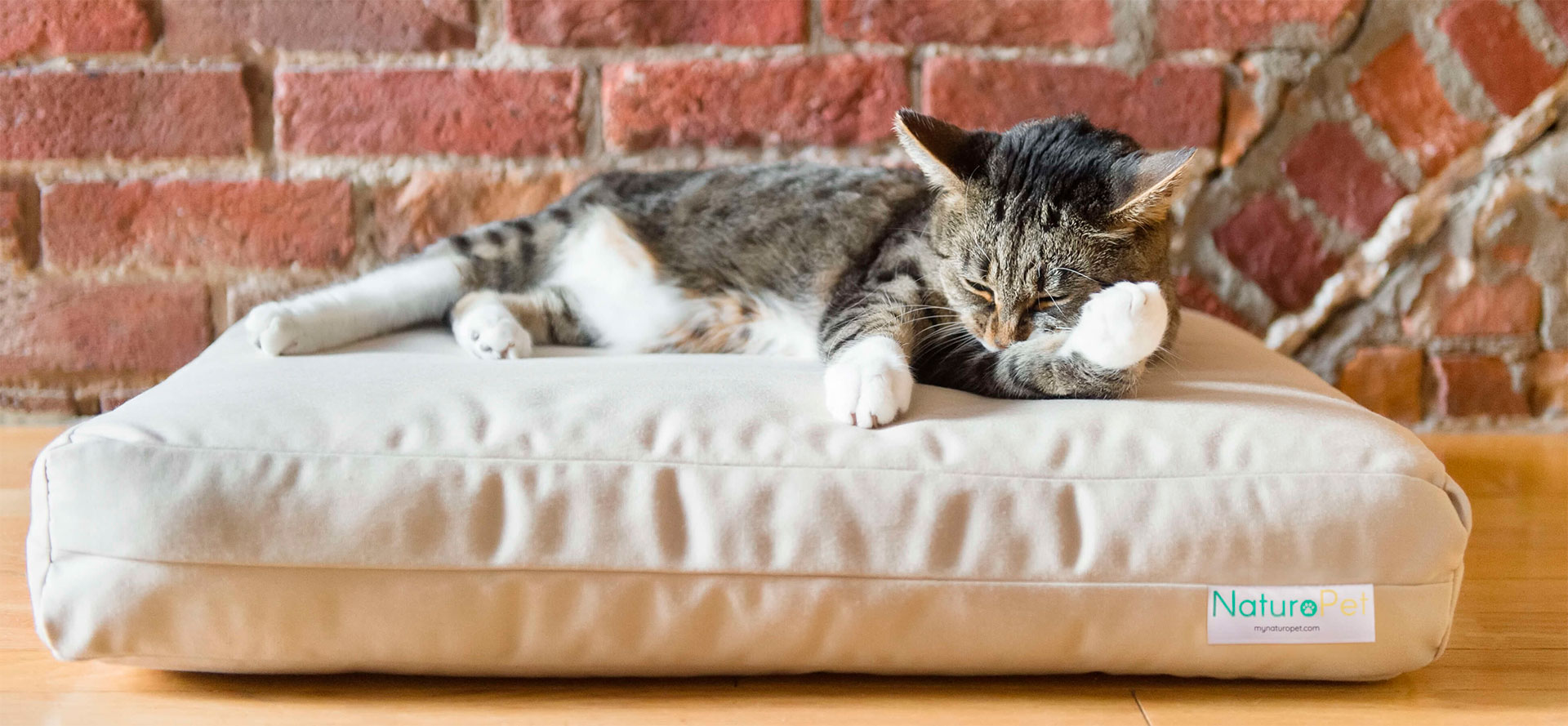 Outdoor Cat Beds
Outdoor kitty beds are weather-resistant shelters to keep your cat warm and protected from the atrocious weather elements. Some of these little creatures prefer to roam around freely, instead of enjoying the luxury of an indoor lifestyle. A safe and comfortable place to sleep is still needed, even if your cat spends most of the day outdoors. The outdoor cat bed is a smart option if your cat loves to stay in open spaces. This cat bed brings together the comfort of a bed with the safety of an outdoor shelter. Another advantage of an outdoor cat bed is that you can use it while traveling with your cat.
You can always look for improved outdoor cat beds with added features. There are brands which offer both heated and unheated versions of the outdoor cat beds. Be careful with the material and make sure that you choose only the strongest of materials as these cat beds are meant to be outdoors. The light material may not be able to endure harsh weather elements. There are cat beds made from heavy-duty 600-denier polyester material, featuring a solid roof and thick walls. These outdoor cat beds are great to keep your four-legged friend protected outdoors. Some brands offer other useful features such as dual-exit. This feature is quite helpful if your cat is trapped inside by a predator. Usually, there are removable clear plastic flaps for a second exit. These beds are easy to assemble.
Wall-Mounted
Wall-mounted cat beds are similar to window perch style cat beds. Felines are observant creatures. They love to glance at outdoor spaces, whether it is people passing by or birds flit from tree to tree. Wall-mounted cat beds provide your pet with an ideal seat to enjoy and look around the spaces. Cat perches also work in a similar way, being attached to the window. An added perk is that you do not even need a window sill to attach these cat beds.
These cat beds are comfortable and easy to install. However, it may take a few days to figure out the height at which they should be mounted. Make sure you mount the bed at the height that works well for your cat. Wall-mounted beds are generally built from long-lasting and lightweight materials. You may also find cat beds with weather-resistant fabric surfaces and stainless steel support cables. Steel cables are preferred by most cat parents because they are sturdy and there is less chance of breakage with them. Window perch style cat beds can withstand long usage and they are easy to clean. They are best for the cold season when felines need bright sunshine but they are too lazy to go for a stroll with you. In that case, you can attach a wall-mounted cat bed to a corner where sunshine comes. This way your cat will have its share of warmth indoors.
Wall-mounted cat beds are also a feasible option for working pet parents, who have long work schedules and cannot specifically step out with their felines for a stroll. Without proper sunlight in winters, your cat may get irritated and its health can also be affected. Wall-mounted or window perch cat beds fulfill the requirement of sunlight at home.
More choices available
Beds for Large Cats
Large beds are ideal for large cats. However, if you have a naughty furry friend, who is small in size, then these cat beds can be helpful. They offer sufficient space for your four-legged friends to rest. Some of these cat beds are mindfully designed so felines that like to lean against their bedding get extra support from behind. They can rest their chin on the front with least neck strain. Cats tend to grow lazy with age and they require more support, especially for the back. These cat beds are especially useful for arthritic and older cats.
Large cat beds are perfectly suitable for a bonded pair too who love to play and nap together. Pet parents of both cats and dogs can use large cat beds. These beds are also ideal for small dogs. While selecting a cat bed, you need to consider your cat's mobility level and stage of life. It is usually noticed that a senior cat requires a thicker, padded bed. A small energetic and juvenile cat might be comfortable on a non-padded bed. You can check out our top recommendations for the best large cat beds.
Elevated
Pet parents may notice that some cats are quite comfortable on top of the furniture. The elevated cat beds will certainly please those felines. There are brands that offer a variety of interesting features and designs. You will find aesthetically rich designer cat beds that serve a dual purpose. On one hand, they offer great comfort to your four-legged friend and on the other hand, they blend in well with your home interiors. This means you do not specifically have to get any other tasteful product to enhance your home interiors. There are luxury cat beds, available in an elevated style that have an appealing look.
For pet parents who are raising more than one cat, double-decker cat beds are also a good option. These elevated beds can accommodate multiple small cats. This aspect makes these beds suitable for compact living spaces which cannot have multiple cat beds. Some brands have elevated cat beds with plush-cushion bottom bunk which increases the comfort for your fur ball while it sleeps.
Elevated cat beds are also helpful for your cat's sleep training. If your feline likes to sleep in weird places, or on weird objects, an elevated bed can help in improving that habit. These beds provide a dedicated sleeping space to your cats, just like you have a bed. It is distinct from other cat beds because it offers a raised surface to sleep just like your bed. On a general note, to improve the sleeping habits of your cats, observe their behavior for some time. If they curl into a ball-like shape, a round bed is ideal for them. If they sleep on the couch, elevated square-shaped cat beds will work well for them. Check out our recommendations for best-elevated cat beds.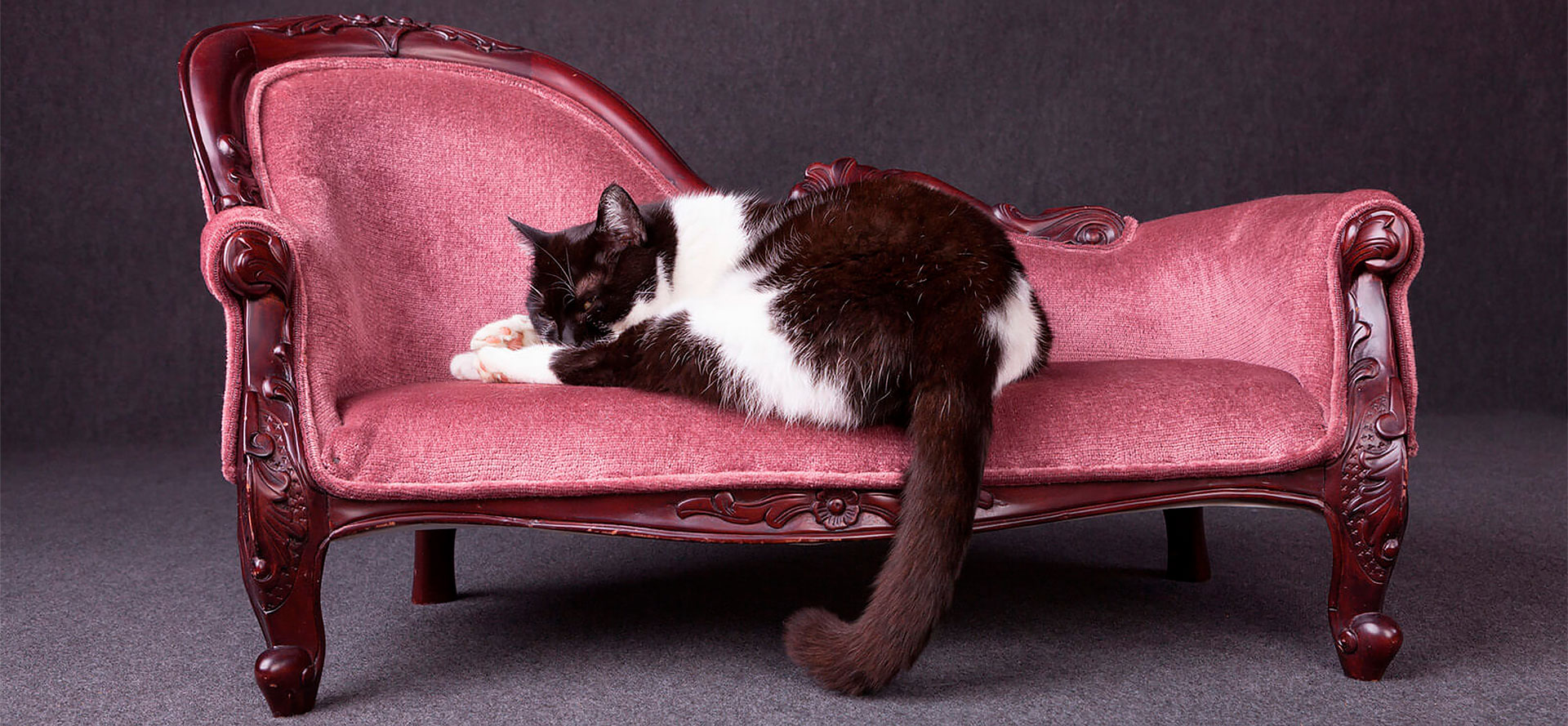 Natural Cat Beds
Cat owners are increasingly becoming aware of the quantity of chemicals their furballs are exposed to, on a daily basis. This is why the demand for organic food products and natural hygiene products is increasing in the market. What if you can get a natural cat bed for your four-legged friend. These cat beds are usually fabricated from 100% all-natural wool, making it a great choice for any cat. Generally, these cat beds are handcrafted in an enclosed design like a cave. This cave-like design makes your cat feel safe and secure. The minute your pet steps inside the cat bed, it is cushioned in comfort. The breathable materials create a nice environment which keeps them cool in the summer and warm in the winter. You can turn natural cat beds into a padded mat, for felines who prefer mat type bedding.
Most felines have sensitive noses. Choosing natural materials, such as cotton, wool, or unbleached bedding, is better than synthetic materials. They are ideal for cats with ultra-sensitive noses. These materials help them breathe better as they have fewer chemical odors. An added benefit is that these cat beds are economical in comparison to fancy cat beds. So if you have a budget kept aside for the cat bed or you are buying your first cat bed, a natural bed can be a good starter.
Material is one of the significant factors to consider while getting a cat bed. If your cat is not affected by synthetic materials, such as plush polyesters, feel free to choose polyester-based beds which are popular and last longer. However, for a young feline, natural cat beds are ideal as they are made from chemical-free materials. When your cat is habitual and comfortable in a natural bed, you can always upgrade to a fancier cat bed.
Choose Cat Bed now
Tags: pet care supplies, interactive dog toys, cone cat muzzle, automatic cat feeders, is parmesan cheese ok for dogs, tactical dog collar, best chew bones for dogs, large cat enclosure, name tags for cats, dog sweater harness