Last updated
Dog Leashes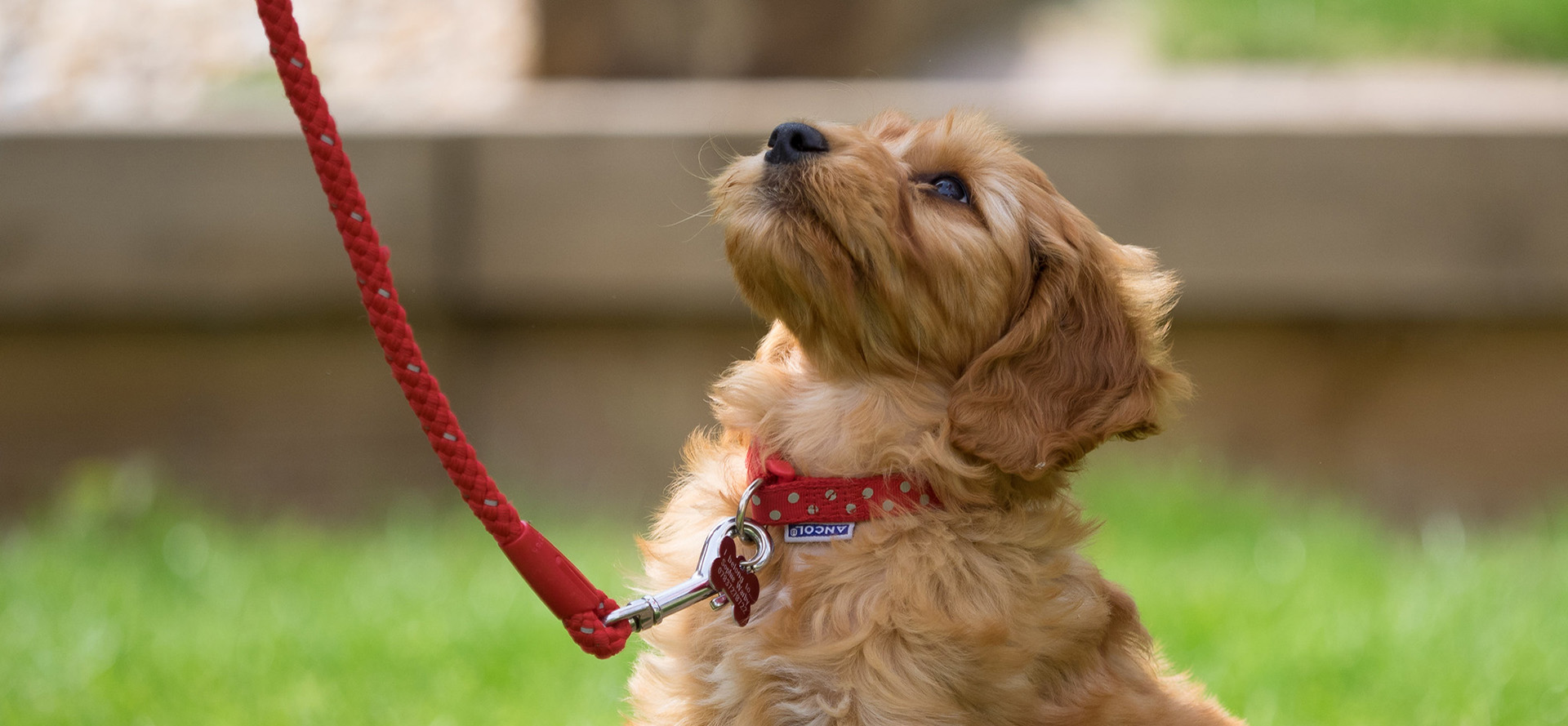 Dog-parents have this recurring nightmare of their pooch getting into trouble when they're out for a walk or run. There's also the fear of their dog running away and starting trouble before being safely caught and brought home. The only way to prevent such things from happening is by getting a great dog leash. Whether you'll be walking just one dog or multiple pups, looking for something to use in the backyard or something with a little more panache, we'll help you find cool dog leashes for your furry friend.
10 Best Dog Leashes in 2023
Products
Information
Price

Breed Size:

Large Breeds, Giant Breeds

Check Price

Breed Size:

Extra Small & Toy Breeds, Small Breeds, Medium Breeds

Material:

Polypropylene, Rope

Check Price

Check Price

Breed Size:

Extra Small & Toy Breeds, Small Breeds, Medium Breeds

Material:

Polypropylene, Rope

Check Price

Check Price

Check Price

Breed Size:

Medium Breeds

Closure Tyoe:

Trigger Snap

Leash Type:

Double, Retractable

Check Price

Check Price

Check Price

Check Price
View all Dog Leashes
What are Dog Leashes?
Dog leashes are used together with a harness or collar to train dogs or to control them in public places. A leash is meant to keep your dog safe, especially when he or she is in a public place like, a dog park. By making your dog wear a leash, you're not only protecting your dog, but also other people who may be scared of dogs and other animals.
Leashes Types
Dog leashes are available in many different kinds and you'll find that having multiple leashes is helpful if you like to engage in various activities with your dog. Given below are the various leash options out there.
Standard dog leash
This is the most common type of dog leash that you'll see. Their lengths vary between four and six feet with widths that can go up to 1 inch. These leashes are typically made of the following materials:
Leather –

Leather leashes are durable and long-lasting. They're comfortable to hold. They can be easily cleaned. They're best for regular walks. You can even find water-resistant leather leashes for your pooch.

Nylon –

They're easy to clean and comfortable to hold. However, nylon isn't as soft or flexible as the other dog leash materials. Nylon dog leashes are good for quick trips to the vet or short walks.

Rope –

Owing to its durability and comfort, dog leashes made from mountain climbing rope are becoming quite popular. Some of them even come with a comfortable handle so that even if your dog pulls, your shoulder and arm will be protected from injury.

Hemp –

If your dog has allergies or sensitive skin, dog leashes made of hemp will be the ideal choice. Hemp has hypo-allergenic properties and it is also anti-microbial.
For the best standard dog leash types, you can take a look at our reviews. This will help you in making an informed decision.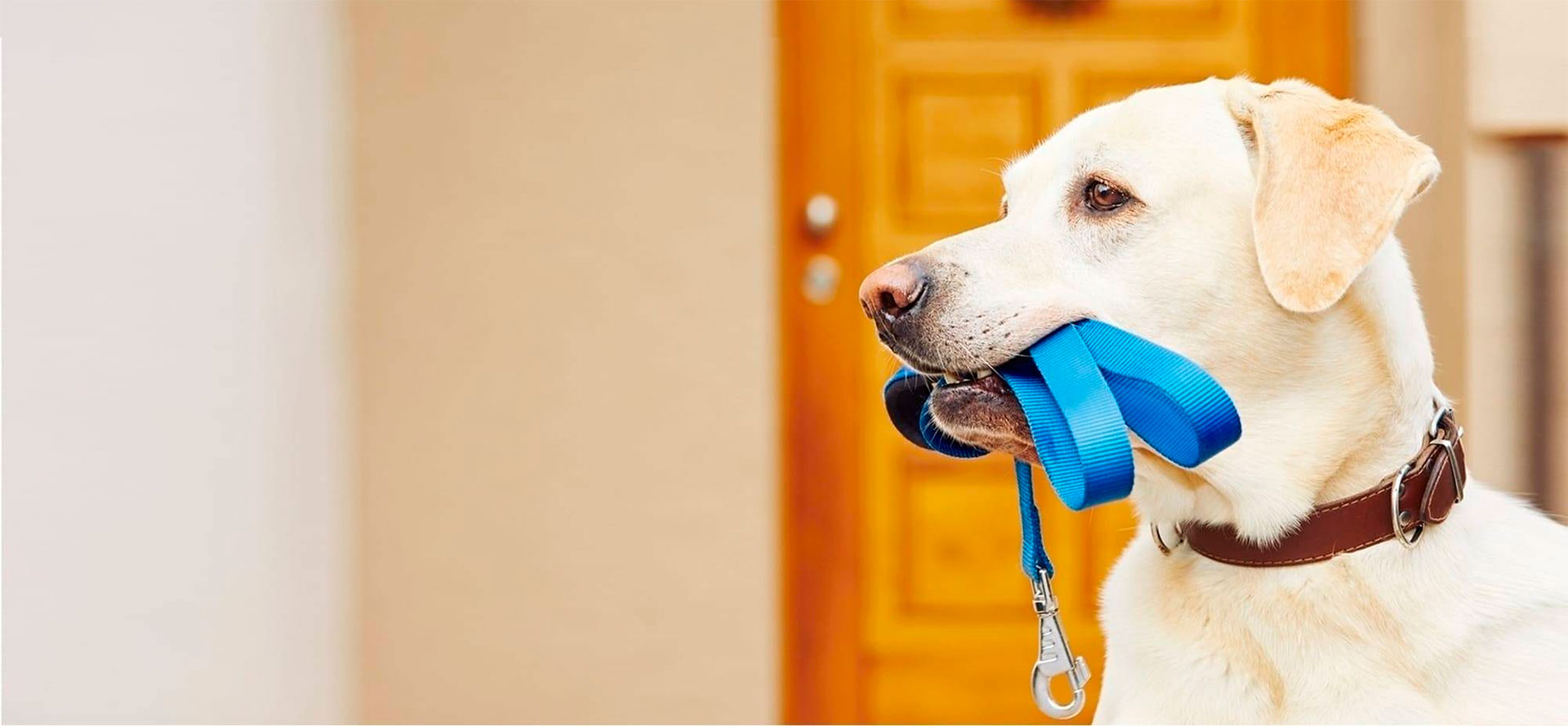 Retractable dog leash
Retractable dog leashes are a great idea if you want your dog to have the freedom to explore while still staying connected to you. As it allows for variable lengths, it can be range from 4 feet to 30 feet. It is recommended that you use self-retractable dog leashes once your dog's training is complete.
Adjustable dog leash
These fill the gap between a standard dog leash and a retractable leash. The length can be easily adjusted. Adjustments generally vary between three and six feet. You can take a look at our list of top 10 adjustable dog leashes to make your choice.
Chain or metal dog leash
If your dog is a chewer, a standard leash won't do. You need a more heavy duty dog leash that your pooch cannot destroy and this is where chain dog leashes come in. They're made of steel and available in varying thickness and weights. They're suitable for dogs of all sizes.
The martingale dog leash
This type of dog leash is an all-in-one combination of a martingale collar and a standard dog leash. They're typically used as a training aid when dogs are being taught not to pull. It is also known as the slip lead dog leash and it is a collar and leash in one. Whenever the dog pulls, the leash tightens around the neck. However, it does not choke, but it tightens just enough for the dog to feel a bit of pressure. So, if you want to discourage your dog from pulling, this might be the leash that you're looking for. If you need more assurance whether this is the best leash for your pooch, read our reviews.
More choices available
Multiple dog leash
Do you have more than one dog? If so, you need a multiple dog leash that will make it easier for you to walk all your dogs at once. These come with a handle and a leash for your first dog, along with a second or more leashes coming off from a coupler. This allows you to attach the leash to more than one dog. These are also known as a split dog leash.
Short dog leash
This is a shorter version of the standard dog leash with a length of one to two feet. These leashes are used to keep your furry friend close to you.
Hands-free dog leash
Do you want your dog to be your jogging partner? If so, the hands-free or umbilical cord style dog leash is your best option. This type of leash comes with two handles and a waist-belt to which a bungee dog leash is attached. One stays close to your waist and the other stays close to the dog for more control. When a bungee is built into a dog leash, it helps with shock and pulling absorption. This type of dog leashes is perfect for taking your dog on a hike or if you just need your hands free for some reason.
In addition to these, you will also find custom and designer dog leashes. These leashes are extremely stylish and can be personalized with the name of your dog, the color of your choice and so on. You can also check out reflective dog leashes. Take a look at our dog leash reviews to find out which shock absorbing dog leash or hands-free dog leash is right for your pooch.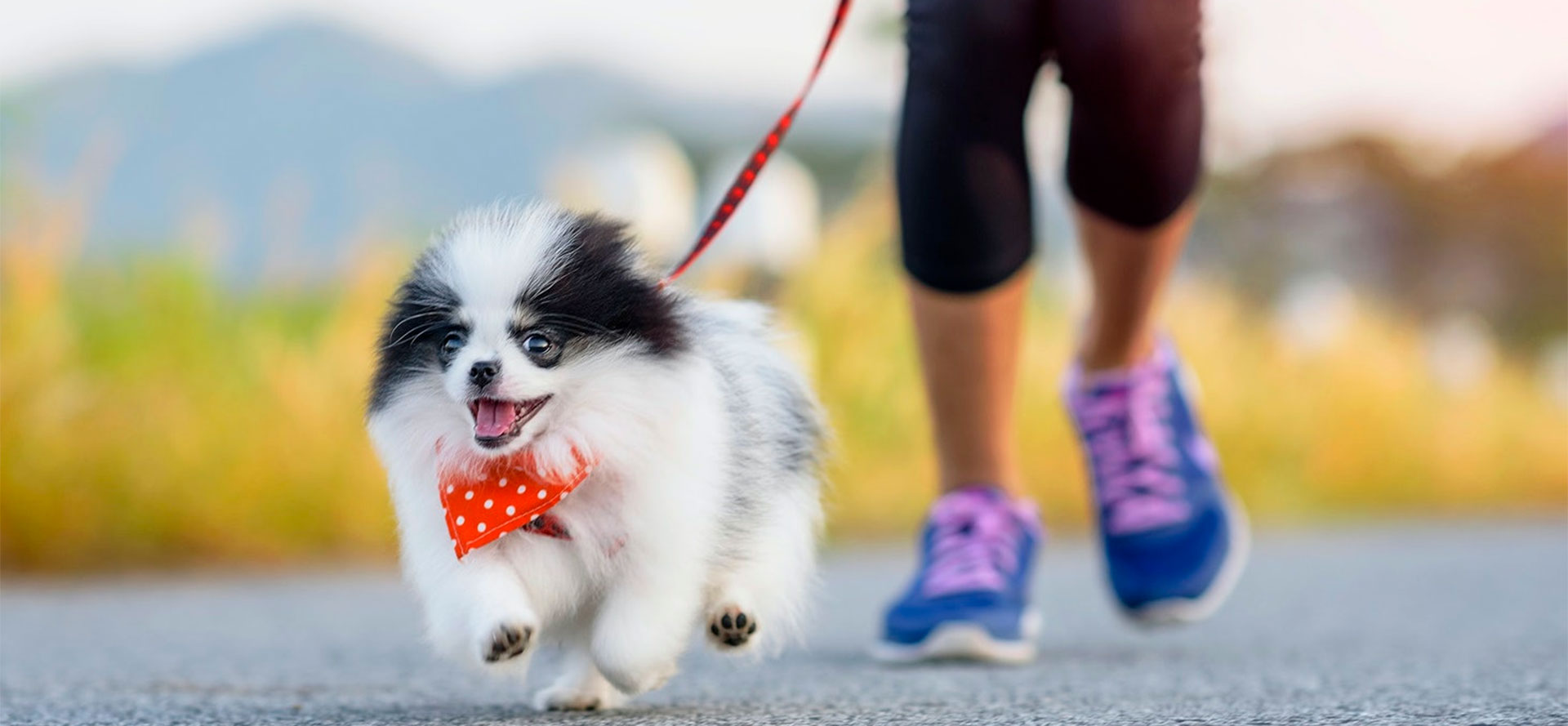 Clips Types
Trigger snap clip on dog leashes – This can withstand a lot of pressure and it is designed with s spring-loaded lever that needs to be pushed inwards for the clasp to open. Once the clasp is open, you can connect it to your dog's harness or collar ring. Tripper snap clips are great for strong, large dogs.
Bolt snap clip on dog leashes – This is the most common type of leash clip. It relies on a spring inside the shaft that helps to slide open the bolt and connect to the collar ring or harness ring. These leash clips are the easiest to connect, as well as, disconnect from a dog's collar.
Carabiner locking clasp on dog leash –

A carabiner dog leash with a lock is a bulky option, but a lot more secure. You can use it as a clasp and also tether your pooch when needed.
When selecting the best dog leash, you should also keep in mind the kind of clip that the leash comes with. Check out our reviews on dog leash clips to get more information.
Dog Leash Materials
Dog leashes are made of various materials. Some of the popular ones are mentioned below.
Nylon –

Strong and hard-wearing material. It is available in myriad colors and does not shrink when it is wet. Also, it is easy to clean and dried out very quickly.

Leather –

Long-lasting, durable and stylish material. Leather dog leashes can last you a lifetime if you prevent your dog from chewing it.

Chain or metal –

Metal is a durable material and your dog cannot chew on metal leashes. If you want a strong dog leash, you can consider metal.

Rubber –

Rubber dog leash is tough, durable and easy to grip. It is lightweight and comfortable to hold.
Selecting the Right Leashes Width for Your Dog
To a lot of pet parents, the width of the dog leash doesn't seem important. But, it is crucial, especially if your dog is a chewer or an extremely strong puller. You wouldn't want the leash to snap when you're taking your dog out in public.
If you have a puppy or a small dog, you can get thin leashes. But. If your small dog is a puller, you might want to make sure that the leash isn't too thin. 1/4th inch-width is considered to be good for puppies and also for dogs weighing 12 pounds.
For medium to large dogs, the width of the leash can vary between 3/8th of an inch to 1 inch.
When you are picking a leash for your dog, take into consideration the size, breed and age of your dog. His or her activities and lifestyle are also important. Moreover, leash types will differ depending on whether your dog has completed training or still being trained.
Do you still need more help? You can peruse our list of the best dog leash for running, walking and pulling. We also have reviews for you on different types of dog leashes so that you can make an informed choice. However, always remember to put your dog's comfort first.
Choose Dog Leash now
FAQ
How to train a dog to walk on a leash?
To train your dog to walk on a leash, you should start doing so while they are young. This will allow them to become familiar with the feel over time. Plus, let them wear for short intervals in the house and give them treats to encourage them.
How to stop a dog from pulling on a leash?
To stop your dog from pulling on a leash, you will want to stick to one method for it to be effective. One of the methods you can do this is by stopping as soon as they pull. This way, when they pull, they will know that stopping will restrict the movement.
How to stop a dog from biting a leash?
To stop your dog from biting its leash, you will want to engage with them frequently. Plus, you will want to purchase a high-quality leash that does not irritate your dog or makes them want to bite it.
How to secure a dog in the car with the leash?
If you have a regular leash, you will want to tie a knot in the leash, place your dog in the car and make sure there is enough room. Then you will want to tie the leash to the door or handle in the car.
Tags: best pet supplies, slow feeder dog bowl, toothpaste safe for dogs, dog diaper covers, puppy bandanas, cool cat houses, cat brushes for shedding, is pool water bad for dogs, grass patch for cats, 4 best vegetables for cats