Best Dog Carriers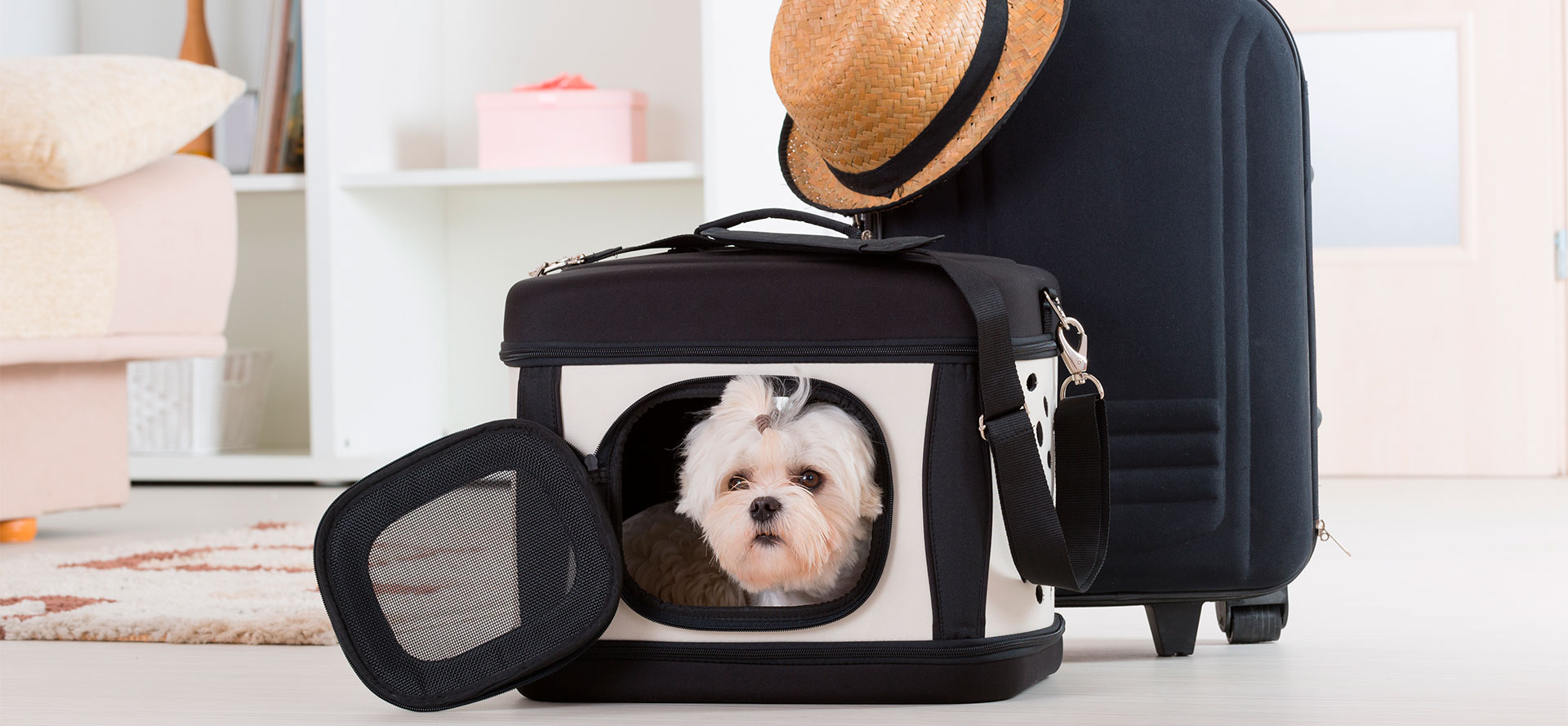 Pets can be the best thing that you have till they start their mischievous plays. Have you ever taken your pet dog to the mall and almost embarrassed you in front of everybody? If such has ever happened to you, then you should read on. Pets are lovely, and we often want to keep them around us.
Moreover, if you are a constant traveler or always run errands, you spend a lot of time outdoors. You are indeed leaving your dog alone in the house does not sound like the best idea. You would prefer to take her along. Dog carriers are your savior. Allowing you to spend time with your pets and at the same time keeping them safe.
Benefits of Dog Carriers
There are several benefits of the dog carrier. Each of these benefits will appeal to you on different levels but will give you enough reason to buy the next dog carrier:
Spend Time with Your Dog:

If there is one reason why you have pets, it is for companionship. Spending much time with your pets is vital to enhance the relationship between you both. It takes guts to leave your pet out of your sight, especially when you are going on a journey or going for a walk. Dog carriers help increase the time you spend with your pets without any extra burden on you.

Warmth and Comfort:

A dog carrier is designed to keep your dog warm and comfortable. Most times, the weather outside is always cold, which is not the best condition for your pet. The dog carrier is mainly made of materials that serve as an insulator to keep your dog warm even in cold weather. The same thing goes for comfortability. The dog carrier should be comfortable not just for your dog but also as you carry her from place to place.

Safety: Safety is another crucial benefit of using a dog carrier because you can ensure its safety when you are in contact with your dog. Studies have shown that using dog carriers has proven to be safer than ropes. When you carry them in bags, you get to control their movements better. You can easily ascertain their safety that way.
Factors to Consider Before Buying
Size of Your Dog:

Most dog carriers are designed for dogs that are 30 lbs or lower. The importance of knowing your dog's weight or size cannot be overemphasized because this factor determines whether your dog will be comfortable in the carrier or not. The comfortability of your dog will also determine if you would enjoy carrying it around again. Small dog carriers are not suitable for big dogs, which is why you should do your measurement before going to the market.

Durability:

You do not want to buy a dog carrier; you will use it a couple of times and dump it later. You should expect that your dog will make movements from time to time inside the bag. These movements can easily weaken the strength of the bag. Still, if you are using a quality dog carrier, it would not matter. Most durable dog carriers are made from polyester and cotton wool. Therefore you should watch out for bags made from such material.

Purpose:

This is also an essential consideration when choosing which dog carrier to buy. For example, if you are going for a bicycle run, you need a dog bag you carry on your back. It allows you to focus on steering the bike yet enjoying the adventure with your dog. Using a dog carrier sling would be wrong because it would distract you from focusing on the steering. Moreover, you are going on a plane, it is essential to check with the airline to know the approved dog carrier to not miss your flight because of your dog.

Comfortability:

This applies to your pet and you. Your pet must be in the best position possible. Some buyers reviewed some dog carriers and said that they love to enter inside them because they always enjoy the experience. The same thing should be for you. Dog carriers are supposed to have adjustable straps you can adjust to fit comfortably.
Types of Dog Carriers
There are many types of dog carriers, and they are of different purposes. Though they have few similar features, they differ in the situations for which they can be used.
Motorcycle Dog Carriers:

From the name, these dog carriers are designed for motorcycles. If you like going on a ride and would love to take your dog along, you should consider buying a motorcycle dog carrier. Most motorcycle dog carriers are often rectangular to fit on top of the back seat of your motorcycle. They should also be well ventilated and waterproof. They must also have belts that you can fasten easily to your bike for safety purposes.

Dog Carrier Sling:

The dog carrier sling is designed such that you can comfortably wear it across your chest. They don't differ so much from front carriers apart from the way the straps are designed. Unlike the motorcycle dog carriers, the head of your dog is expected to stick out here. It will have a zipper that closes every other part of your dog. The strap is also designed to make caring for your pet as easy and fun as possible. You can adjust the strap as you wish.

Dog Carrier Purse:

These are fashionable dog carriers. They often take shape and design of handbags. They are the kind of carriers you use when taking your dog on a plane trip. They are often stylishly designed to be soft and easily carry-able. They are often the costliest of the types of dog carriers available in the market. Also, they ensure the comfort of your dogs and satisfactorily durable. Just like a lady's purse, there are many pockets where you can put some dog care essentials.

Dog Front Carrier:

This is the best choice when going for a walk with your puppy or dog. It is also a better alternative to a dog carrier sling. Some front carriers are designed such that your dog can brings her legs out and rest on your chest, and scratching your face alongside. This carrier gives you the mama kangaroo feeling. Because of the close contact you have with your dog, you can rub your hand around her hair and play with it as you carry her. People who are always running errands prefer using a dog front carrier because of the comfortability.

Dog Back Carrier:

The dog back carrier is the opposite of the front one. It can also be used to carry your dog when on an errand. It is suitable for activities in which you would not have the time to pay attention to your dog. This carrier looks just like a backpack, except that it has several openings for your dog to put out her legs and head. Moreover, if you are doing a bike exercise, you can take it in your bag and keep riding your bicycle. Because you won't pay so much attention to the dog when in your bag, you must ensure you got the most durable one to avoid any catastrophic occurrence.
Conclusion
Picking the perfect dog carrier for your dog or your lifestyle does not need to be complicated. The choices made will depend solely on the dog weight, the purpose and size, and how you plan to use your carrier. Thanks to a dog carrier, your dog or puppy can join you on your adventures.
Tags: pet care supplies, backpack for dog, puppy whistle, automatic dog feeder, fleece dog sweaters, best cat treats for training, how to keep a diaper on a dog, best flea treatment for dogs, kitten supplies, pet ramp for dogs