Last updated
Dog Nail Grinders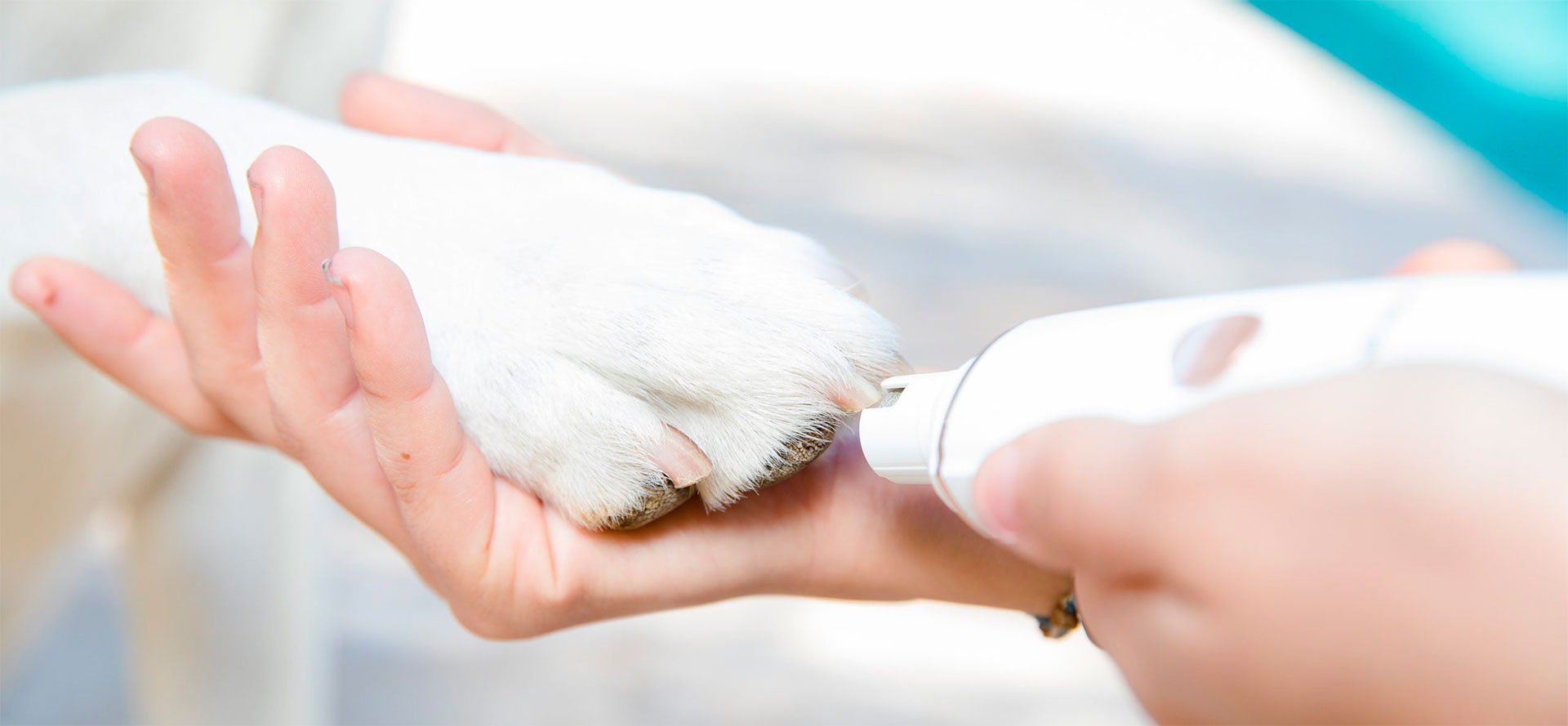 Imagine this scenario, you're playing with your canine companion, having fun, and all of a sudden, you have to pause.
You have to pause because you may have been injured. You probably don't need to imagine as it's quite a common incident to encounter if you have a dog. If not you, maybe someone else or a family member.
10 Best Dog Nail Grinders in 2023
Products
Information
Price

Dimensions:

8 x 4.5 x 2.58 inches

Breed Size:

Extra Small & Toy Breeds, Small Breeds, Medium Breeds, Large Breeds, Giant Breeds, All Breeds

Check Price

Check Price

Breed Size:

Small Breeds, Medium Breeds, Large Breeds

Check Price

Dimensions:

12.13 x 12 x 7.88 inches

Check Price

Dimensions:

5.7 x 1.1 x 1 inches

Check Price

Dimensions:

8.25 x 2 x 0.75 inches

Breed Size:

Small Breeds, Medium Breeds, Large Breeds

Check Price

Material:

Stainless Steel, Plastic

Breed Size:

Small Breeds, Medium Breeds, Large Breeds

Compatibility:

Battery Powered, Rechargeable

Check Price

Check Price

Dimensions:

10.8 x 2.5 x 6.5 inches

Check Price

Dimensions:

6.5 x 2.5 x 1 inches

Material:

Stainless Steel, Rubber

Check Price
View all Dog Nail Grinders
The truth is, we can easily become injured by our dogs, even if it was not in their intention too. This is because a dog's nails can grow long and cause you some scratches, cuts, or bruises if not grinded regularly. Similarly, if there's dirt underneath your dog's nails and it pierces the skin, it could put you at the risk of developing an infection.
To reduce the risk of this from happening, you should grind your dog's nails every 1-2 months. Do note that the nails on their front paws often grow quicker than the ones they have on their back. A good indicator of them growing is that they might click on the floor when your dog walks or plays.
What other factors influence a dog's nail growth?
Alongside time, other factors can cause your dog's nails to grow quicker, which can affect the frequency you cut them. They are the following:
Exercise - If you take your dog out for regular walks or exercise, their nails can often become worn down from a pathway or hard terrain.
Age -

As your dog gets older, they may become too tired to go on long walks like they used to. As a result, their nails don't get naturally worn out as quickly and need grinding regularly.

Breed -

There are certain breeds where their nails can grow a lot longer and need to have their nails grinded often. For instance, indoor breeds like the Chihuahua must have their nails grinded short regularly.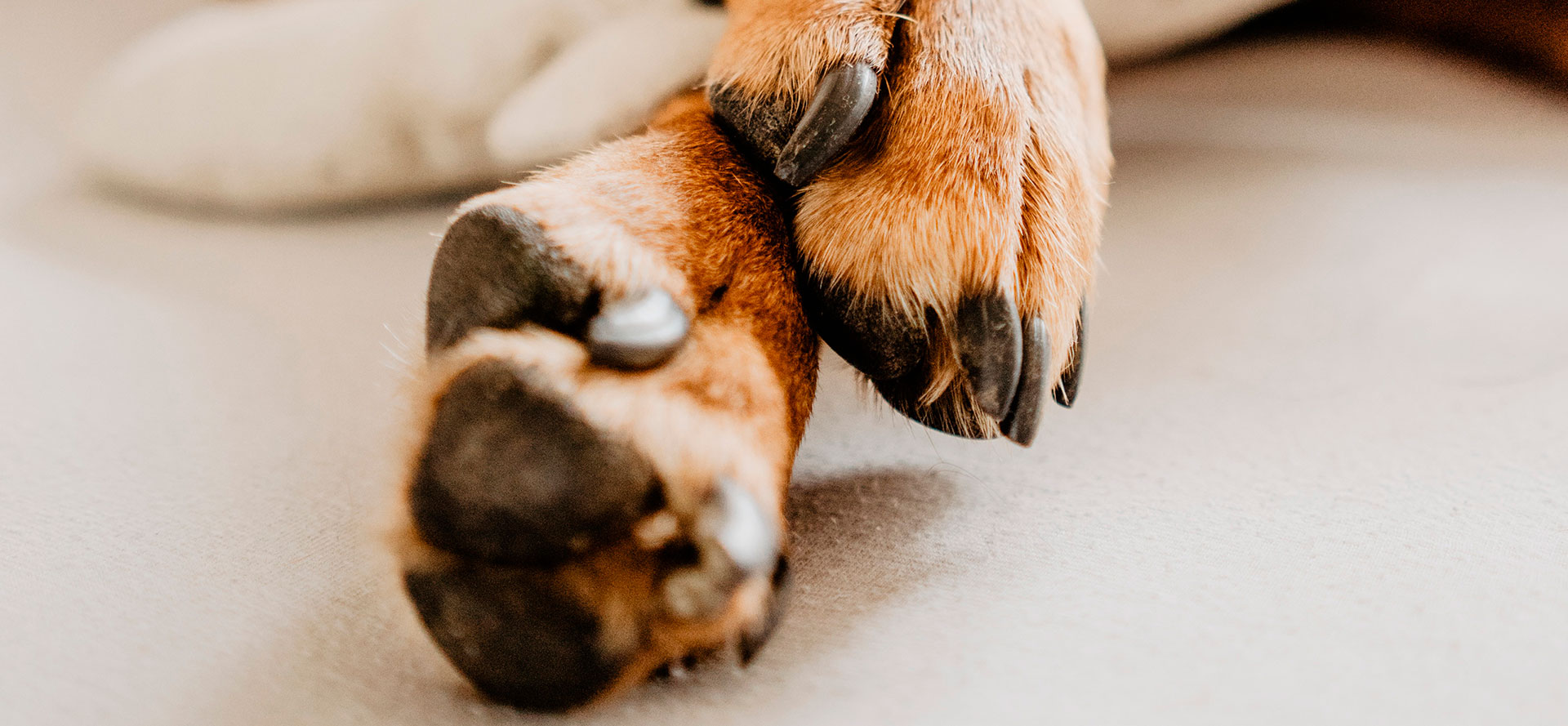 Benefits
There are more benefits than you think when it comes to grinding your dog's nails. In particular, the benefits are the following:
Better health -

If dogs are constantly walking with long nails, then it can cause mobility issues. Such issues could put them at risk of developing orthopedic conditions such as arthritis when they get older.

Reduced chances of injury -

Ok, this is quite an obvious one. You or other household members are less likely to get cut.

You become familiar with your dog's body -

As you will be grinding your dog's nails regularly, you will be able to pay extra attention to any injuries or changes around its paws. That way, you can identify their health problems early on.

You save money - Because you're not taking your pet to groomers and grinding it yourself, you will save a lot of money in the long run.
What to look for when buying a dog nail grinder?
It sounds simple, a dog nail grinder. But, we can assure you there are quite a few factors to consider before going out and buying the best dog nail grinder. To help you, follow the tips below to help you make the best decision.
Safety features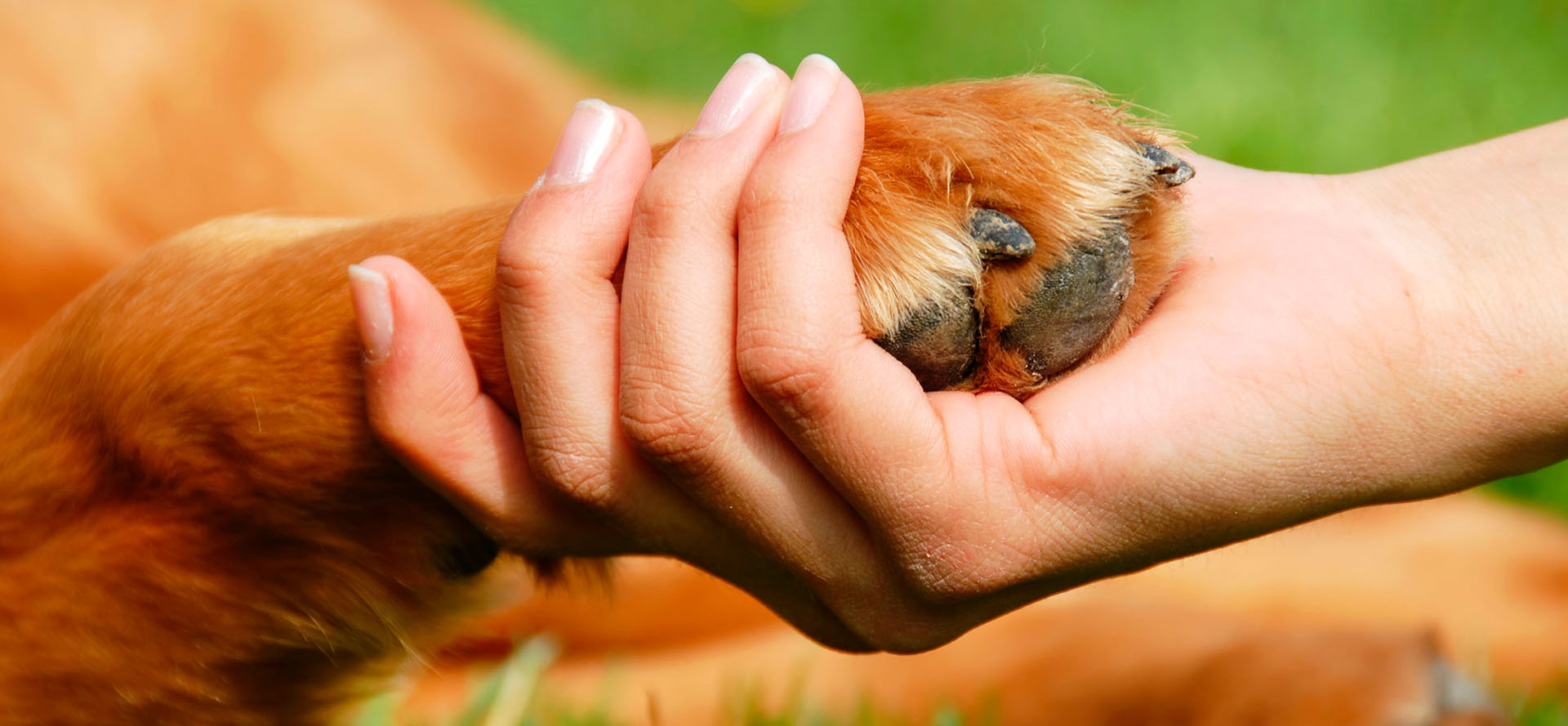 Grinding your dog's nails is a serious task that requires a lot of concentration. In fact, it's something you don't want to mess up because if you hurt your dog; you could invoke a sense of fear in them and cause them severe nerve damage. To avoid this, you should purchase a dog nail grinder with a safety guard. Most of the time, these guards are adjustable to work around your dog's nails and also protect your fingers! Likewise, other additional dog nail grinders stop when hair gets wrapped around it or objects checked in it.
Power of the grinder
Before you go out and buy a dog grinder, you need to consider the purpose of it. Yes, it's designed for dogs. But, do you own multiple dogs or perhaps own a breed that needs their nails grinded frequently?
If so, the power of the dog grinder plays an important role. There are some dog grinders where you can plug them into a wall and use them at full speed. Likewise, if you want to take your grinder to other places, there are portable ones but take around 2 hours to charge the battery. Once the battery has been charged, the power of the grinder can last about 3 hours on its own.
Similarly, if you're a newbie to grinding your dog's nails, you may want to grind your dog's nails using a slow speed. On the other hand, if you have several dogs or your dog's nails are tougher, you will want to use a higher speed to help grind through easily.
Noise of the dog nail grinder
Do you own a dog that is sensitive to loud noise? Some dog nail grinders are naturally loud and may cause your dog undue distress. To avoid this, you will want to look at getting a quiet dog nail grinder. The noises of dog nail grinders are often measured in decibels, and if you're looking for a quiet one, you will want to purchase a grinder that is 50 decibels or lower.
Cost
Grinding your dog's nails is cost-effective in the long run, as you don't have to pay for regular grooming fees. But, you will want to make sure it meets your budgetary requirements when you're buying a nail grinder. On average, a dog nail grinder's costs can vary and cost between $5-$100.
Now we're not saying to go out and buy the cheapest or the most expensive. But look at dog nail grinder reviews and see which ones are the best. You will also want to look at ones which a veterinarian has approved. You will want to see if the dog nail grinder comes with a warranty in addition to the price. There are some which do, and it may be able to save you a bit of money getting them repaired. Similarly, there are ones that come with replacement parts.
More choices available
The step by step process to grinding your dogs nails
Now you have an idea of what factors to consider when it comes to buying a dog nail grinder. Let us alleviate some of your worries, calm your nerves and help you trim your dog's nails effectively.
Let your dog become familiar with the grinder -

Before you begin the grinding process, you will want to spend a few days before turning the grinder on and off. Make sure you incorporate positive reinforcement when your dog does not react in a bad way.

Review their paw hair -

Your dog's paw hair must be kept short before grinding can begin. If not, you will want to trim its hair.

Keep your dog comfortable -

We cannot emphasize enough how important it is to keep your dog still when grinding its nails. If your dog likes to wriggle, then you may need help from a friend or family member to help hold it in place. Similarly, you will want to place the grinder in your dominant hand to ensure you have complete control while grinding.

Run the grinder for a minute before grinding -

Make sure you warm up your grinder so your dog can become familiar with the noise.

Slowly begin -

Start with one nail and slowly move the grinder to the top and over the nail.

Do layer by layer -

Only use the grinder to grind one nail at a time and then review slowly. You might want to use the round tip on the grinder to soften the edges and buff the nail. While doing this, make sure you assess the nail's depth to prevent yourself grinding too close to your dog's nerves.

Polish the nail -

After you've ground each nail, polish it to make sure there's no dirt or dust and it is clean.

Repeat this process -

Once done, repeat the above with each nail.
Conclusion
Dog nail grinding is a great skill you can perfect from your home, saving you a lot of money from taking it to a groomer regularly. The standard time frame to groom your dog's nails is every 1-2 months. However, factors like age, exercise, and breed can influence the growth rate of the nails. When you're looking for a nail grinder, you should consider the safety features. Such safety features as using an adjustable guard can help you grind safely. If your dog is easily disrupted by noise, you may want to purchase a quiet dog clipper with decibels lower than 50.
Choose Dog Nail Grinder now
Tags: pet foods supplies, small dog sunglasses, sturdy cat trees, dog booties reviews, modern cat litter box, unchewable dog bed, dog toys, what is freeze dried dog food, best brush for cats, cats train schedule