Best Dog Pens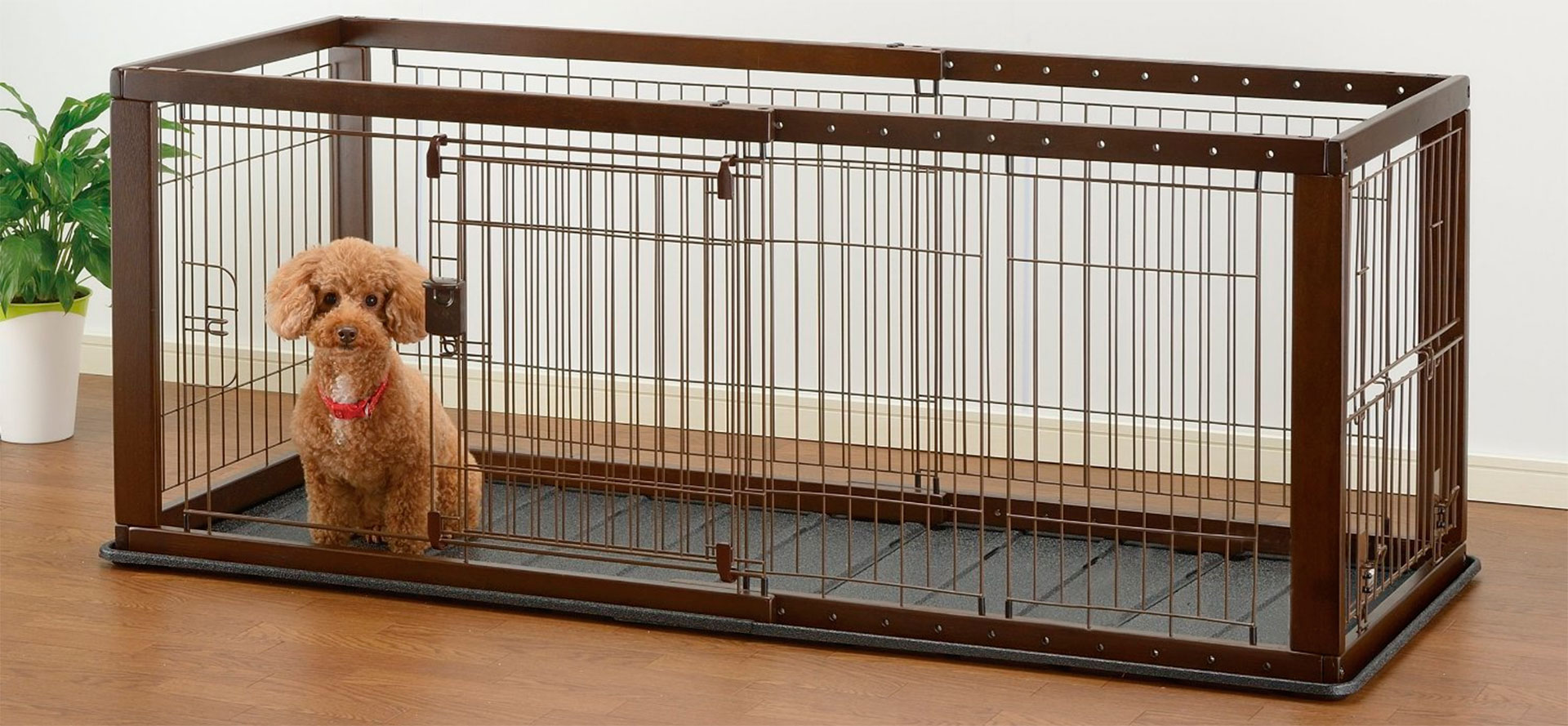 The little furballs we know as dogs spread more joy than we can handle in our lives. Every dog parent cherishes the feeling their pet dog provides them. These four-legged friends are lovable creatures but they have a penchant for mischief. Dog parents are well-acquainted with the fact that canines can be quite mischievous.
Despite all your efforts to keep them in a safe household space, dogs keep running outdoors. Even in parks and open spaces, they like to run free. Some pets wreak havoc and get themselves into trouble when left alone. Even after all this, canines should never be confined to a particular spot. A dog pen is an ideal solution to keep your dog safe and ensure that it has enough space to play and run around, while not getting lost.
Dog pens are spaces made with connecting panels, to contain your dogs. Their shape can be converted to suit the needs of your dog. There are various types of pens available to choose from. They differ in size, shape and it depends on multiple other factors which pen would suit your dog best. Here is a comprehensive guide for dog parents to choose the best dog pen for their furry friend.
Collapsible Dog Pens
Collapsible Dog Pens are basic, no-frills pens to keep your dogs safe. They usually have eight panels, so that the dog owners can set the pens up in multiple ways—as an octagon, square, or rectangle. The high panels ensure that the excitable puppy does not jump out. Ideal for small and medium-sized dogs, collapsible pens cover sufficient space for pets to play. You can connect two collapsible pens for a large-sized dog to stay inside it. No extra tools or linkages are needed to connect the two pens.
Collapsible dog pens are fitted with ground anchors to provide support and stability. Anchors also add to the weight of the dog pen, making the pen heavy enough for the dogs to move it. These dog pens have corner stabilizers which contribute to the support factor, while also providing durability to the pen.
A heavy gauged wire is used to make these dog pens. Some brands also offer an electro-coat finish on top which makes the pen rust-free. They are budget-friendly and offer great functionality. Here are our top-10 recommendations for collapsible dog pens.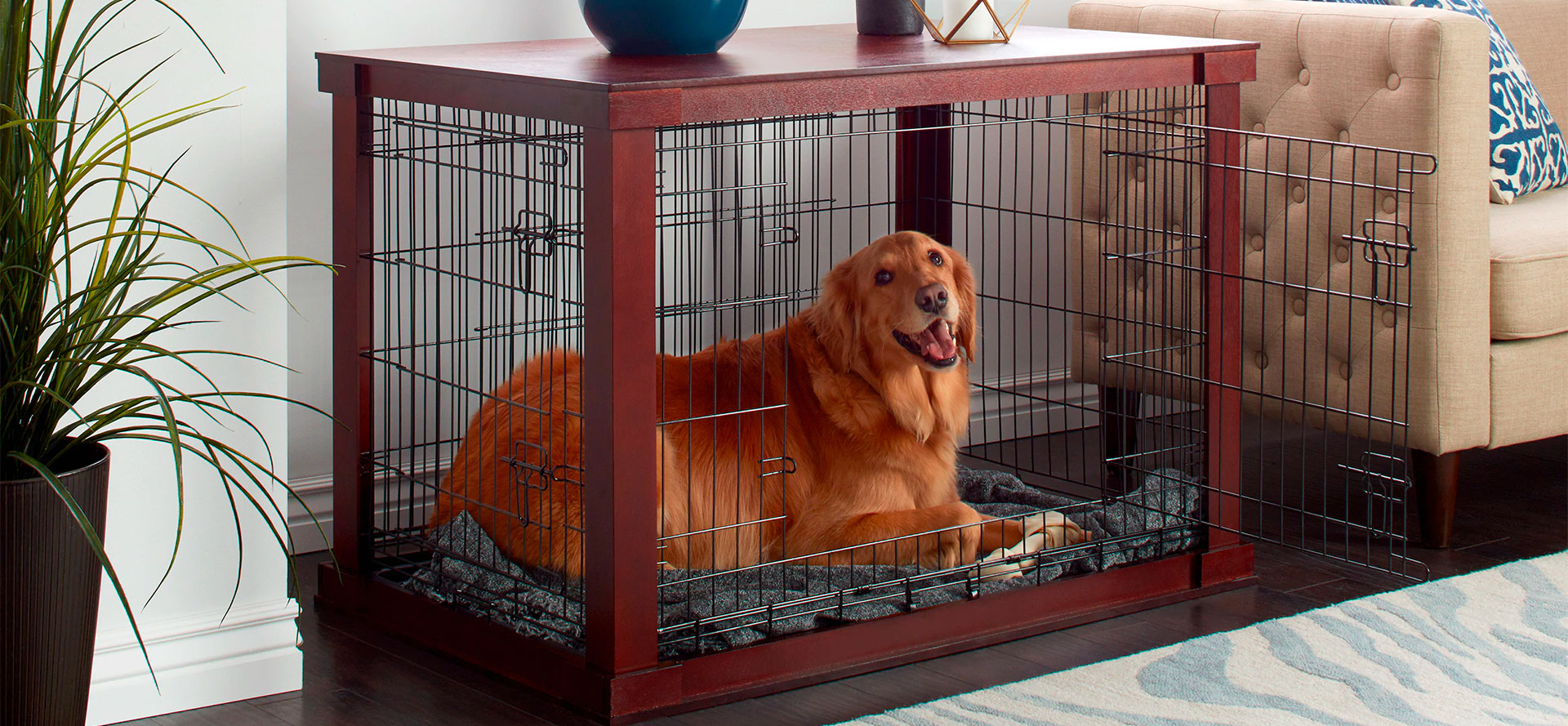 Portable
Every dog-parent despises it to leave their furry-friends behind while going on a trip. Often, they have to resort to that considering that dogs may run afar or harm themselves during the trip. With portable dog pens, you can enjoy traveling with your dogs without stressing about their safety. These pens work as a safe, secure, and cozy space for your dog to sleep in an unfamiliar place. Whether you want to camp with your canine or accompany it just for an evening outdoors, portable dog pens are best-suited for all occasions.
These dog pens are foldable and compact & can be easily fitted into a backpack, along with other dog essentials. Light in weight, they provide enough room for your four-legged friends to move around. The pens come in multiple sizes and colors for dog parents to choose from according to their pet's suitability and needs. Usually, these dog pens have a removable floor mat and top cover. You can easily detach them for cleaning purposes, in case your dog creates a mess in the pen. In a park, your dog can feel the grass beneath its feet with this removable floor mat option.
Portable pet pens are suitable for domestic spaces as well. Since they are compact, they can be stored easily. Dog pens can be quite helpful, especially if you are a working parent who cannot constantly control the pet's movements. You can pull the pen out and set-up inside the house, whenever your dog creates mischief.
Heavy-Duty Dog Pens
Perfectly suited to large-sized canines, heavy-duty dog pens are sturdy and durable. Heavy-gauged metal wires, usually steel, are used to make these dog pens. You can connect several units to make a large play space for your pup. These dog pens are versatile as the configuration can be molded to create shapes such as squares and rectangles. The strong support and sturdiness that these pens are equipped to make them firmly stand on the floor. This minimizes the chances for large dogs to knock it over.
Generally, the heavy-duty dog pens are adjustable and have an eight-shape panel design. You can look for various height options according to the size of your pup.
Indoor
Dogs can create difficult situations inside the house, making it difficult for working pet parents to follow after them. Indoor dog pens work best in these situations keeping your pet bound to a particular spot while also ensuring that it can play around.
Suitable for both large and small-sized canines, indoor dog pens are adjustable and can be changed to several shapes. A pen with high panels is perfect for dogs of varying heights.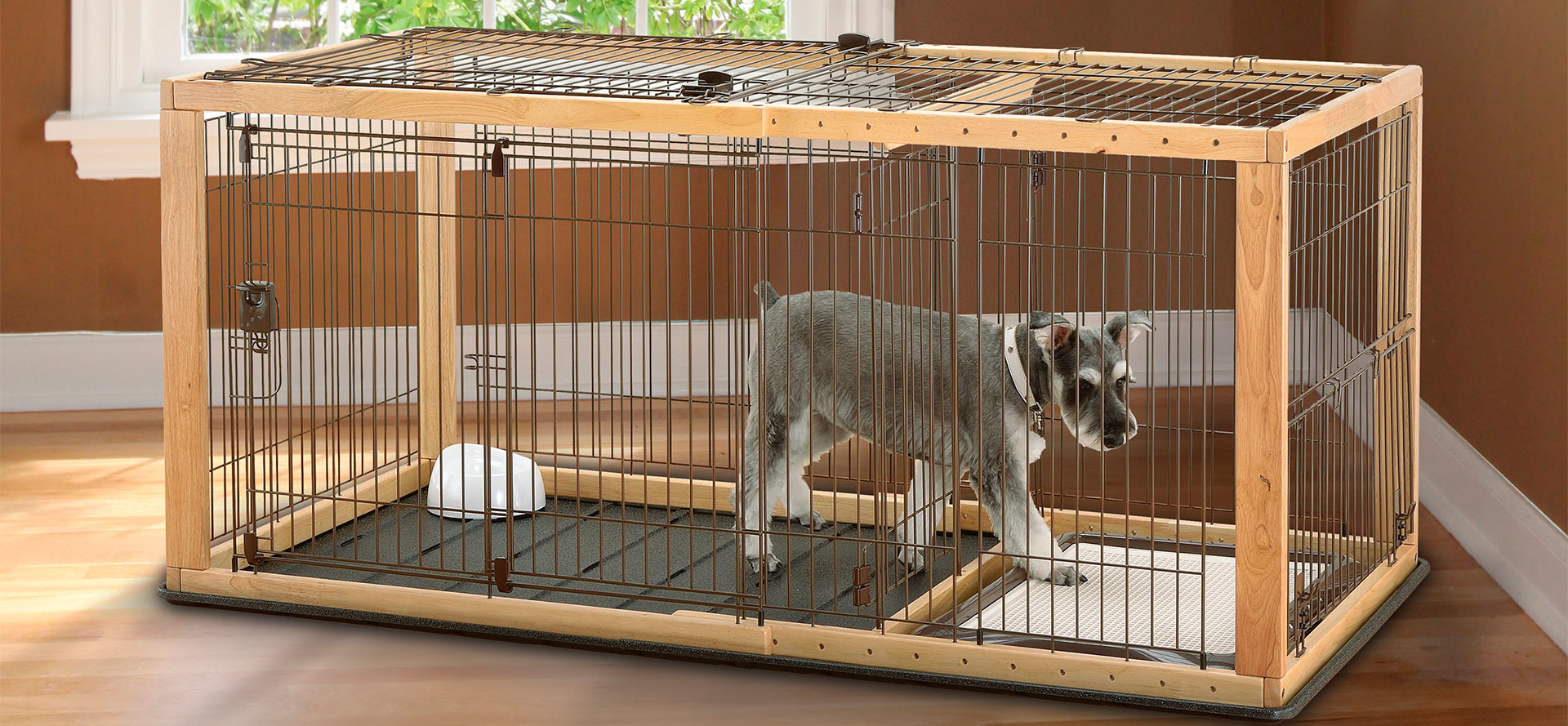 Convertible Dog Pens
Convertible Dog Pens are the best dog pens as they offer multiple options in one product. The versatility and functionality they offer make them quite a likable option. These pens can be converted to a freestanding gate, in case you want to create a bunker for your dog. Convertible dog pens also work as a room divider to create sufficient space for dogs to play inside the house. There is a lockable gate making it convenient to pass through the spaces, giving space to your pup to easily move. Pet parents who have large pets can assemble several units together to create a comfortable enclosed space for their canines. Usually, convertible pens have four or six broad panels. To pick the best dog pen for your dog, you can check out our list of top convertible dog pens.
With Roof
Dog pens attached with a roof are ideal for small-sized dogs who can stay comfortably in an enclosed space. There are several options such as waterproof roofs, sturdy metallic sheet roofs, tarpaulin roofs that are attached with dog pens to create a secure enclosure for dogs. Some canines jump profusely, often damaging the cloth roof with paws. A roof-fitted dog pen with higher panels is ideal for such restless canines.
Wooden Dog Pens
Wooden Dog Pens are perfect for large-sized dogs. Wooden pens offer ample space for your four-legged friends to rest. These pens are designed with sturdy materials, providing durability and long-lasting performance. Usually, wooden pens are single large pieces, fixed with wooden doors for passage. The best part is wooden dog pens can be fixed inside the house in one corner. The top can be used to keep dog accessories, toys, and other essentials, while your dog spends a safe time inside.
Plastic
Plastic Dog Pens can be used both inside the house and in the open spaces such as porch and parks. Plastic pens are designed from heavy-duty molded plastic, ruling out all the possibilities of rust on the panels when exposed to the surroundings. The changes in the degradation of the pen during various weather conditions are also reduced.
Plastic dog pens are suitable for canines of multiple sizes. There are multiple color options offered by the brands. You can always join multiple units together to enlarge the rest space for your pet.
Tags: best pet supplies, best dog playpen, best automatic cat litter box, invisible electric fence for dogs, best cat supplies, dna for dogs, what is the best size carrier for a cat, double dog door, wireless fence for dogs, dog crate