Best Cat Window Perches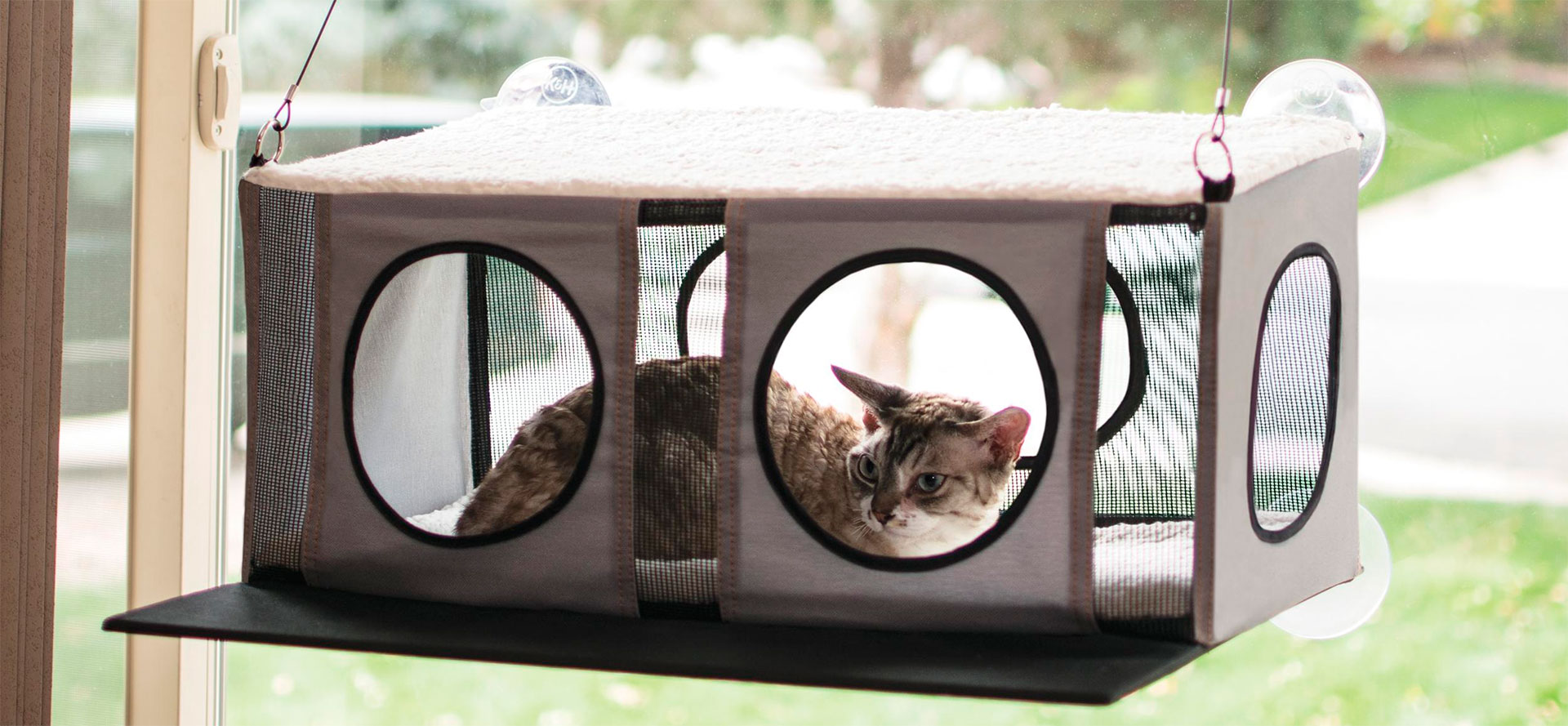 Have you ever thought about how much of a remarkable creature cats are? Well, if you haven't, start thinking! Cat's are smaller than two feet tall and can jump up to five feet, that's without even having to take a run-up jump!
Who needs parkour or the long jump when you've got cats! But, given their remarkable jumping features, it also means you have to create cat-friendly places in the home or your office if you're a cat owner. What we mean by this is having a cat window perch.
What is a cat window perch?
As the name suggests, a cat window perch is an elevated platform attached to your window, where it can sleep or chill on. Cats love to hang about in high locations and give them a greater sense of security, as they can see their surroundings below.
Likewise, a cat perch allows your cat to practice its climbing skills and will enable it to gain some confidence before it goes about jumping outside. Speaking of the outside, it also is a great exercise tool for your cat. Depending on your cat's personality, it may jump up onto the cat perch and look outside to birdwatch.
Finally, if you have other pets in your home alongside your cat, this will be ideal for you to help keep peace in your home. A cat perch is excellent, as if you have other animals like dogs, for instance, they can't reach or tease your cat when it's up above. Similarly, other animals can't chew or mess up your cat's belongings from a perch.
What to look for when buying?
If you're looking to get a kitty window perch, then you must know which ones are suitable for your home. These window perches come with a range of qualities you must consider before buying. To help you, we've come up with a list of the top few factors to review, which are:
The pane of your windows in your home
You're looking for a chat window perch, which means you must have a perch that fits your windows. Otherwise, the cat window perch is pointless. Likewise, if you don't get a window perch that suits your window, i.e., you have fragile glass, it could cause you a lot of money.
The last thing you want is your cat to sit on the porch, the glass to smash, and your cat to get injured. You could end up paying a lot of money for vet bills and a new window! If you're placing it on a single window pane, you could be at serious risk of the glass smashing. Whereas if you're putting it on a double windowpane, then you won't need to stress as much, as it should be able to handle it.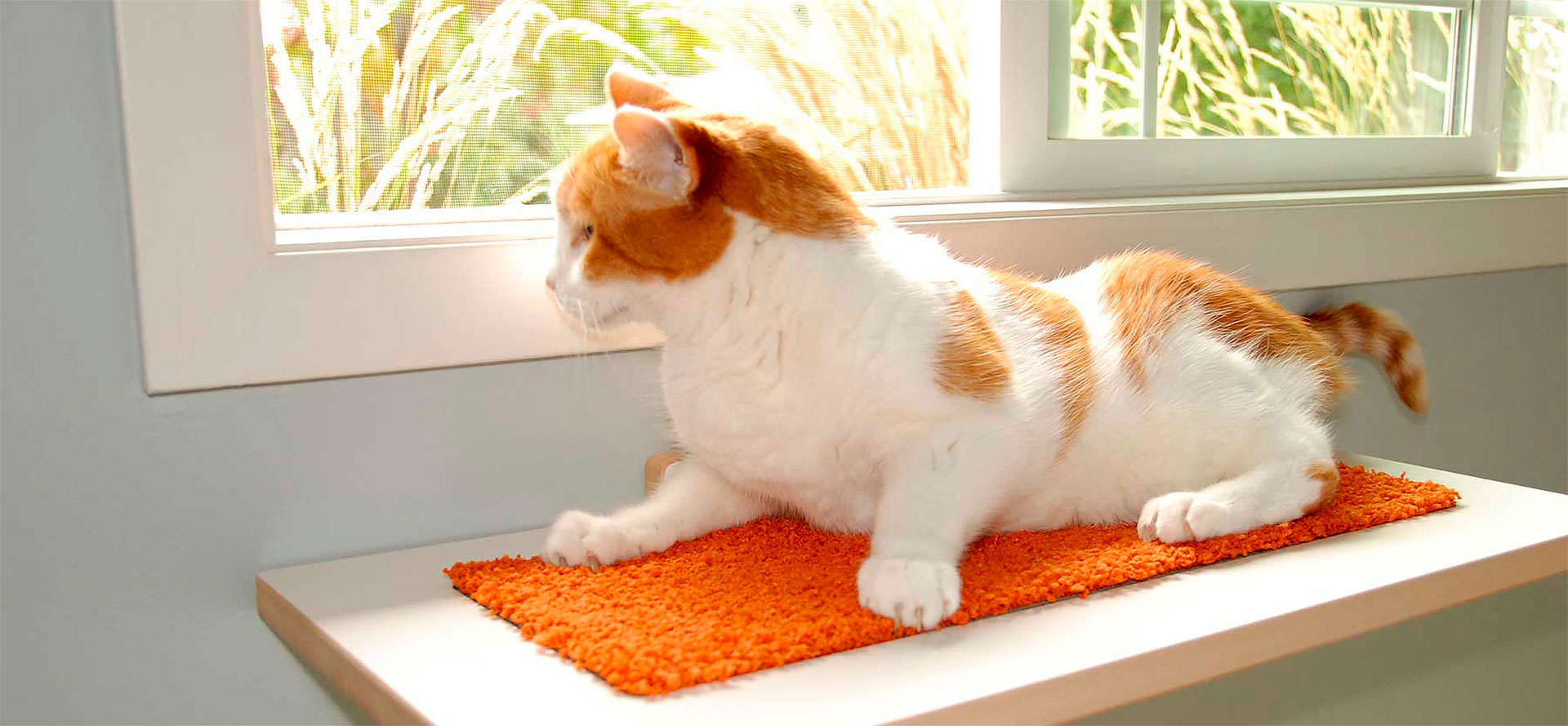 Design
While functionality is essential, so is the aesthetic factor of your cat window perch. After all, you'll be placing the cat window perch in your home, and it needs to complement the theme of your room! You don't want the cat window perch to make your room look ugly, do you?
Fear not, there is a range of cat window perches that come in different designs. You can have a cat window perch that has suction cups and hanging strings attached to the window. Similarly, there are foldable ones. This is a great feature to have if you want to place the perch on a window that has blinds or curtains.
There is also a couch window perch which provides more of a snug factor to your cat. This perch is partially closed on one side and allows your cat a bit of shelter. A couch window perch is held up by suction cups. Plus, there are window perches that don't require a windowpane and are either attached to a windowsill or on top of a doorframe. Finally, there are ones which still allow you to place to your window even if you don't have a windowsill. Alongside having portable cat window perches enabling you to move it from different windows inside your home.
Finally, you will want to review the color and the material to see if it fits in with your room.
How easy is the perch to clean?
Cats are indoor and outdoor animals, which means while your home could be clean, they may easily bring in some dirt from the outdoors. Inside, their paws can bring in a lot of bacteria into the house or from their litter and cause your cat window perch to get dirty easily and quickly.
Therefore you will want to consider the material it's made out of. Nowadays, you can get catch perches made out of cotton, thrown into the washing machine, and cleaned easily on the market. Similarly, there are pads or a cover to put over your cat perch, which you can wash and easily apply again. Ultimately, a cover is the best option as it's affordable and can protect the original structure.
Amount in your home
Do you own multiple cats, or considering getting more? If so, you will want to get window perch that can accommodate several cats. Alongside making sure the cat window perch's size is right, you will want to review the design.
In particular, a closed perch might be suitable, as this will allow your cats to play comfortably and safely without falling off. Similarly, you might want to consider getting more than one cat window perch and putting them in different areas of your home, to make your cat feel comfortable.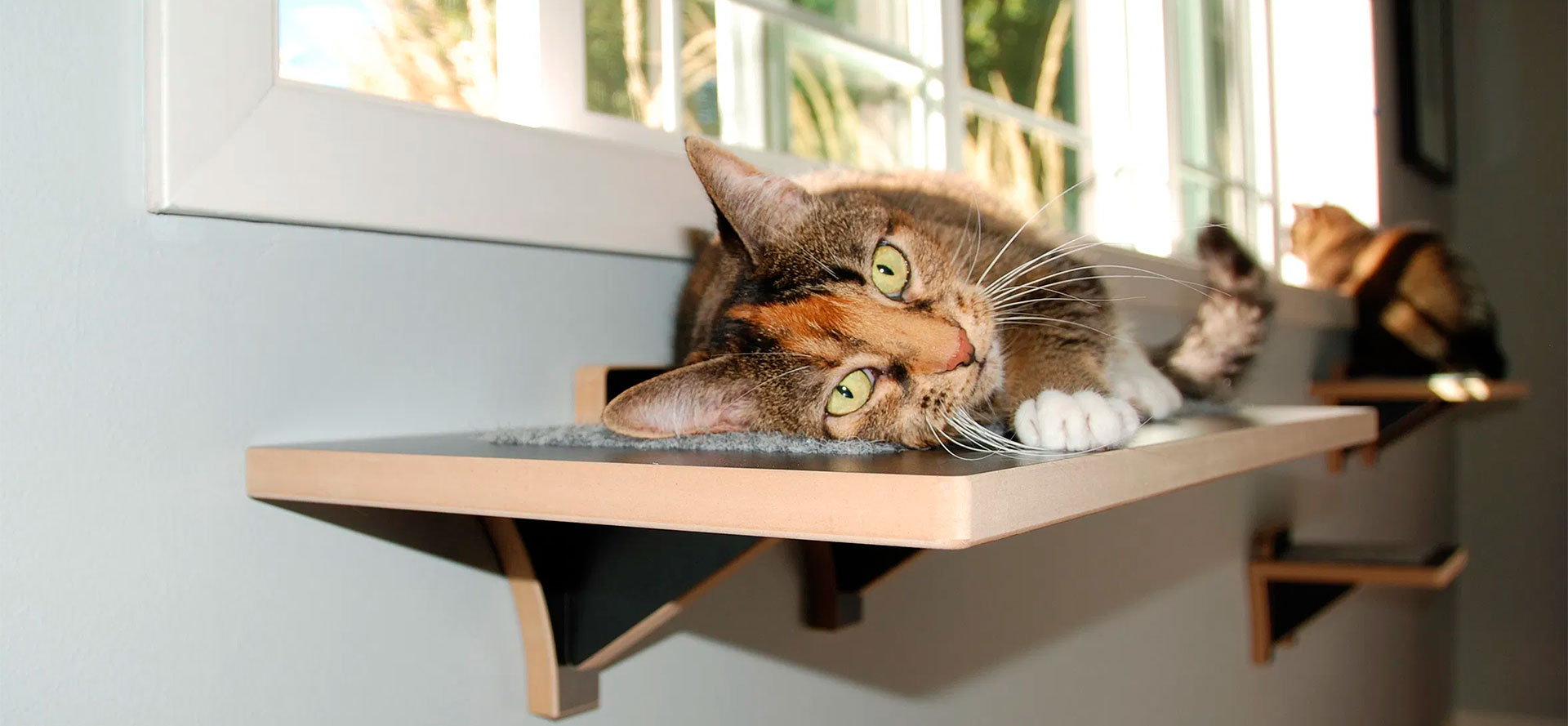 The breathability of the perch
Your cat needs somewhere comfortable to rest and relax; therefore, you must pick a great material. While we covered the materials for washability earlier, it's also important you pick out a breathable material for them. If you're placing the perch on your window, you may want one with a material that does not get too cold or heat up easily. Similarly, if you experience really cold winters, you may wish to buy your cat a perch which heat warming features.
There are cat window perches out there that come with dual thermostat heating facilities—allowing you to turn on the extra heat when it's cold in the house or turn it off in the warmer weather.
Prices
So, by now, we assume you're interested in a cat perch. Whether you want one or a few, you need to look at your budget and review the prices on the market before you buy. On average, the prices of perches range between $20-$60. However, you can find ones with additional features that cost more than $100.
When buying a cat window perch, you should opt for paying a bit extra and get the one with a warranty or money-back guarantee. After all, you never know if your cat will like it until it's in your home and it sits on it. Similarly, it can easily get dirty or damaged with multiple animals, so you might want to consider how much it costs to fix it instead of buying a new one every so often.
Installation method
Are you a whizz at DIY? If so, you won't be bothered about the different ways you can install a window perch. On the contrary, if you find it difficult to set up things, you may want to buy a pre-erected window perch for cats and only look for ones with suction cups. If you fall into this category, it might be best for you to buy it from the store, ready-made instead of online.
Reviews
Finally, you will want to look at the reviews of cat window perches from other cat owners. These are important as many other owners will state information about the cat's size, breed, how they liked the cat window perch, and the value for money. This can be a great indicator of choosing the best cat window perch.
Tags: pet supply, dog treadmill reviews, cat window perches, cat collar, best dog stairs, wireless dog fence systems, invisible fence for dogs, cool dog bowls, large cat enclosure, dog leash types