Best Leather Dog Collars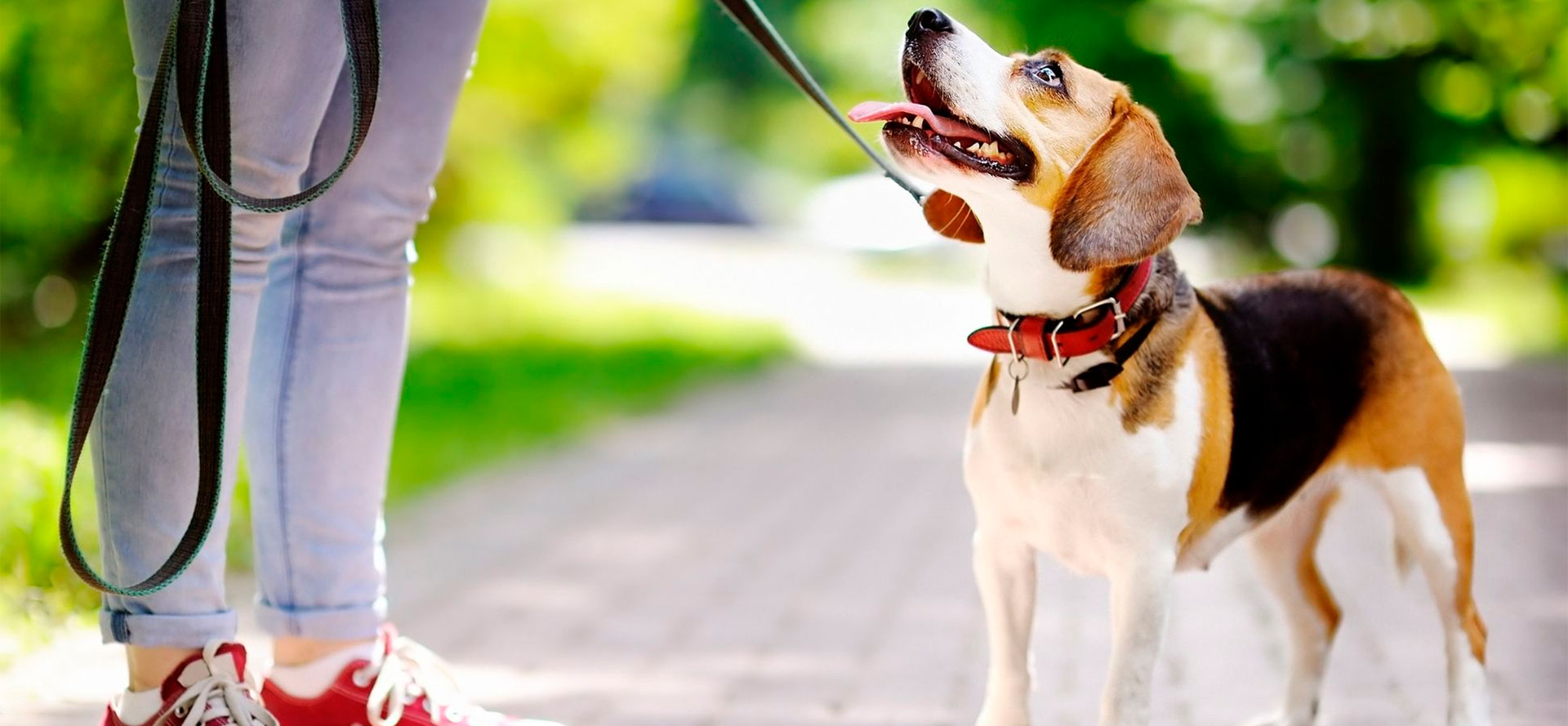 Have you ever thought about the importance of a dog collar? Dog collars can help keep your dog safe. They can help to keep your dog in control and steady your dog away from other animals and vehicles. Moreover, dog collars help other people identify your dog easily if your dog gets lost.
These are especially beneficial if you have a newborn or young puppy as they tend to stray away from you at times. Moreover, dog collars are good to have for training purposes as you can attach a leash to them and allow your puppy to learn basic tricks and stay nearby at the same time. Collars can come in a variety of materials and one of the best ones you can get for your canine is a leather dog collar. To have an idea about the best leather dog collars, check out our table of top 10 picks here.
What is a leather dog collar?
Leather dog collars go around your dog's neck and are often seen as the best form of collars that exist. The reason why is that leather dog collars are highly breathable, they're sturdy, safe, and natural. Because they're naturally made, they're less likely to trigger any allergies and be easier for your dog to wear. Plus, your dog has a lot of oils in their skin and it can help loosen up the material after they wear leather collars for a period of time. Leather collars can stay supple and cause less irritation to your dog's skin. In comparison to other dog collars, they're durable and last longer. This allows the collar to have a good grip around their neck during both the winter and summer seasons. Plus, it's easier for your dog to be held onto by lead using a leather collar.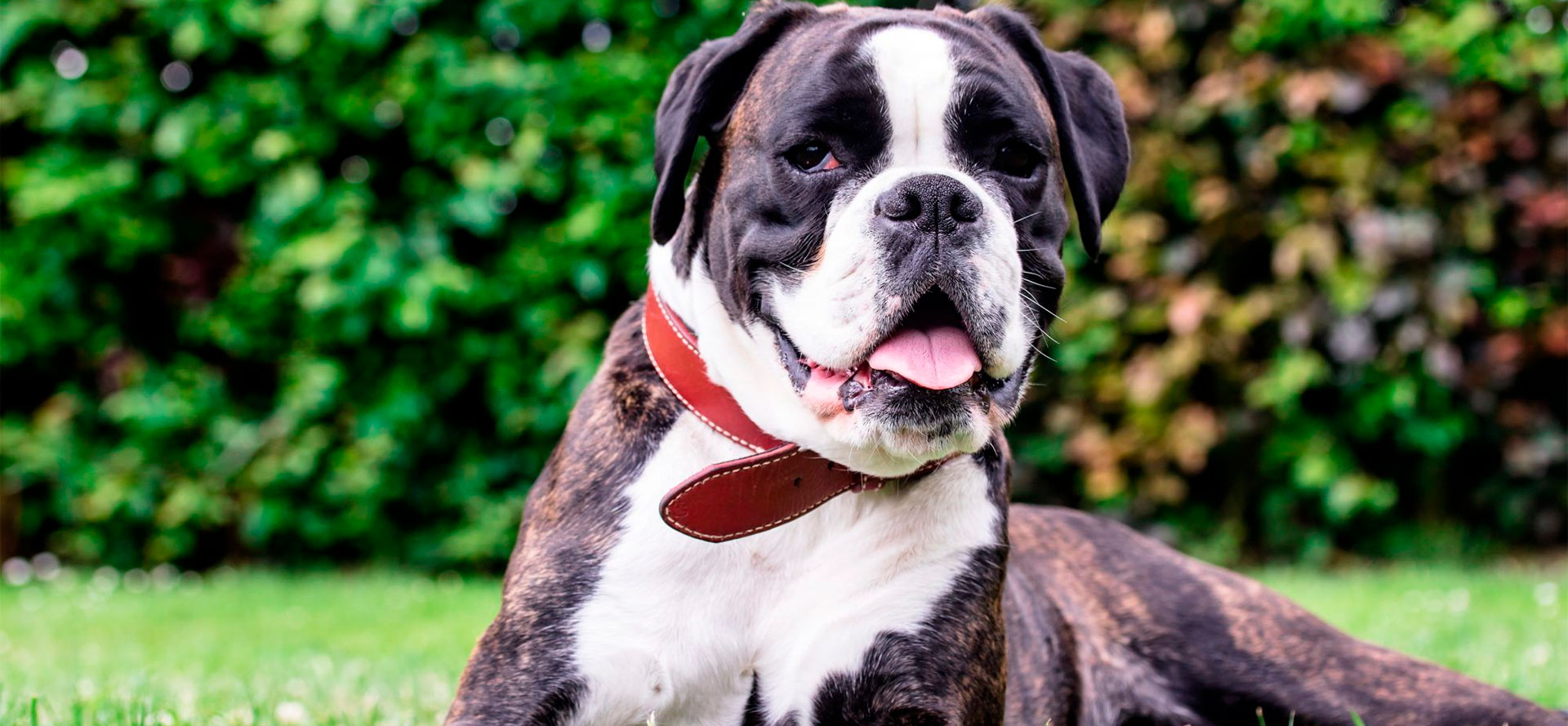 Different types
You think getting a leather collar for your dog is pretty standard. Well, it is, but the best thing about them is you have a variety of options to choose from.
Rolled leather dog collars:

This is a type of dog collar which involves leather being rolled and stitched together using a machine. Most of the time the leather is soft and has been treated. If you have a dog that has long fur, then these collars can often be the best ones to have as they stop your dog's fur from matting. Moreover, they can last for a long time if looked after properly.

Studded leather dog collar:

If you have a larger dog breed, then studded leather dog collars might be good for them to wear. Often you will see dog breeds like German Shepherds, RottWeilers, Pit Bulls and more wearing this type of collar. Most of these collars are 100% made out of leather and then tend to be softer on the inside to stop their neck becoming irritated or them from choking. Plus, the studs and spikes on the collar stop them from being bitten by other canines.

Plaited leather dog collar: If you're looking for something a bit more fashionable for your dog, you can get plaited leather dog collars. These are bits of leather that have been braided and usually have a brass buckle or ring to secure the collar.

Wide leather dog collar:

Dog collars are not a one-size-fits-all, which means there are some collars that are not suitable for certain breeds due to their size. If you own a dog with a long neck like a Greyhound, Great Dane, Doberman, or anything else, you might want to purchase this type of collar. The wide leather dog collar is often a lot more studier and stronger which helps your dog breathe more easily.

Soft leather dog collar:

These dog collars do exactly as they say they do, they're soft and are made to be comfortable. Soft leather dog collars tend to have extra padding and support for your dog when wearing. They're less likely to be robust or hurt your dog.

Buckle:

This is a leather dog collar that contains a buckle at the front to fasten it. These tend to be a sturdy and secure option for your dog when they're out walking. However, if they're playing with other dogs, it's not always the safest option to have. This type of collar will leave you with little worry of it breaking open over time.

Quick Release:

A quick release leather dog collar is where your dog has a buckle you can quickly clip open to let them free. These collars are often one of the safer types that prevent strangulation and allows them to breathe more easily.

Personalized leather dog collar:

You can also get personalized leather dog collars that can have your dog's name on them and serve more as a fashion statement.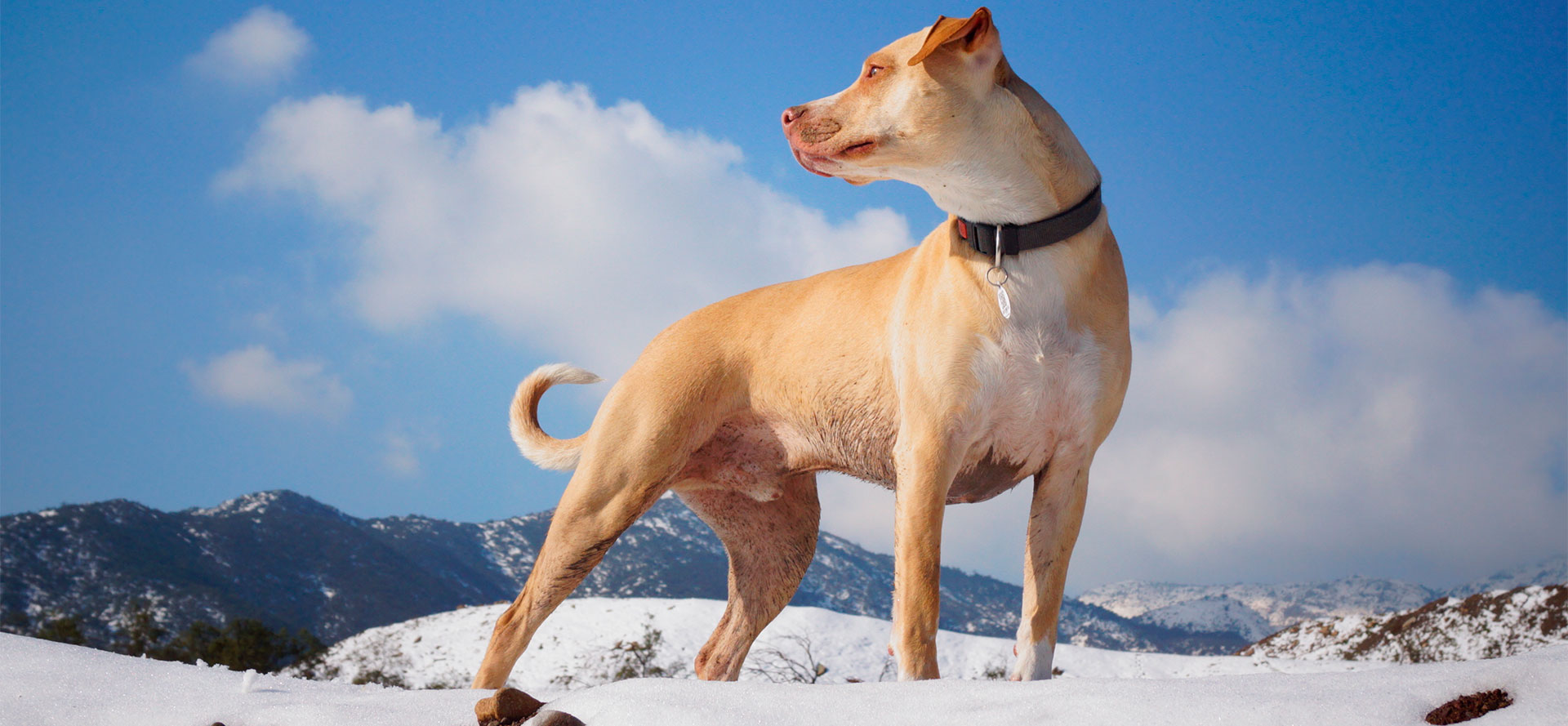 How to choose?
When looking to buy a leather dog collar, you should choose them based on the following:
Breed
In order to find the best leather dog collar for your canine, you will have to think about their breed. You will find there are a variety of manufacturers that have different labels recommending their leather collars for certain breeds due to the variation of size. However, it's important to know that choosing a collar just based on their breed is not enough. You will have to also take other considerations into the mind like their size also.
Size
To choose the best leather collar for your dog, you will want to know their neck measurements. Ideally, it's best to use a cloth measuring tape to do this. To calculate the circumference of their neck, you should do the measurement from either side and add 1 inch if your dog is a small breed, 2 inches if medium-sized and 3 inches if they're large. Your dog's fur can also be an indicator of size, so make sure you measure them before and after grooming. Plus, if your dog is growing you might want to think about getting a dog collar that is highly adjustable so you don't have to throw away the existing one.
What to consider when buying a leather dog collar?
When thinking about buying a leather dog collar, you will want to consider the following:
Reason
Ideally, your dog should have a collar no matter what, but the reason you're wanting a leather one can help you decide on the type of style. For example, if you're looking for one for fashion purposes you might want a fancy design. Whereas if you're looking for durability you might want a sturdier type of leather. Always consider the reason before buying the dog collar.
Material
Not all dog collars are completely made out of leather, you might find some with other materials in them. It's important you review the material as these collars can cause allergies towards your dog and restrict your dog's movements. Ideally, you will want a type of leather that is durable and not irritating for your dog to wear.
Opening method
As mentioned earlier, dog collars mainly have two types of styles one is the buckle and the other is the quick release. Both of these types have different benefits and can feel different on a dog. Depending on how often you choose to use the collar may help you influence whether you buy a buckle or quick-release collar.
Conclusion
Leather dog collars are often seen as a great material to have for your dog than other ones out there on the market. The reason is that leather is durable, natural, and is less likely to trigger any allergies for your dog. Similarly, it helps with your dog's skin oils as it can become softer over time and also is easy to wash. There's a variety of leather styles out there that can help big or small dogs. You can choose to have them rolled, plaited, studded, wide, small, quick release, buckle release, and much more. However, before you buy them, make sure you know your dog's neck dimensions first.
Tags: best pet supplies, invisible electric fence for dogs, best dog treats, good puppy food, best dry cat food, large dog onesie, holistic cat treats, cat collar cameras, dog socks to prevent licking, interactive dog camera